I've wanted to do a giveaway for a while. It's been nearly a year since I started blogging, and I'm so grateful for everyone that takes the time to read and comment on my posts so I wanted to give something back. It technically would have made more sense to hold a giveaway on my blog's anniversary but I'd rather whoever wins it gets it in time for Christmas. It's a bit cuter that way!
I went out and bought this myself. I've got a new job so I'm making more money than I used to and I've already treated myself to loads of stuff so it's nice to treat someone else! Although I have to admit, I nearly kept this for myself as it's so pretty!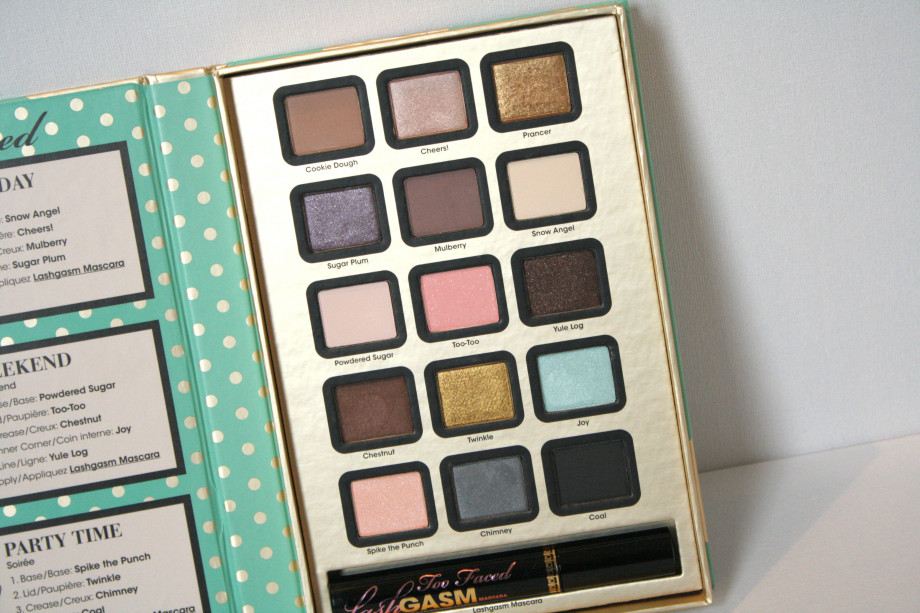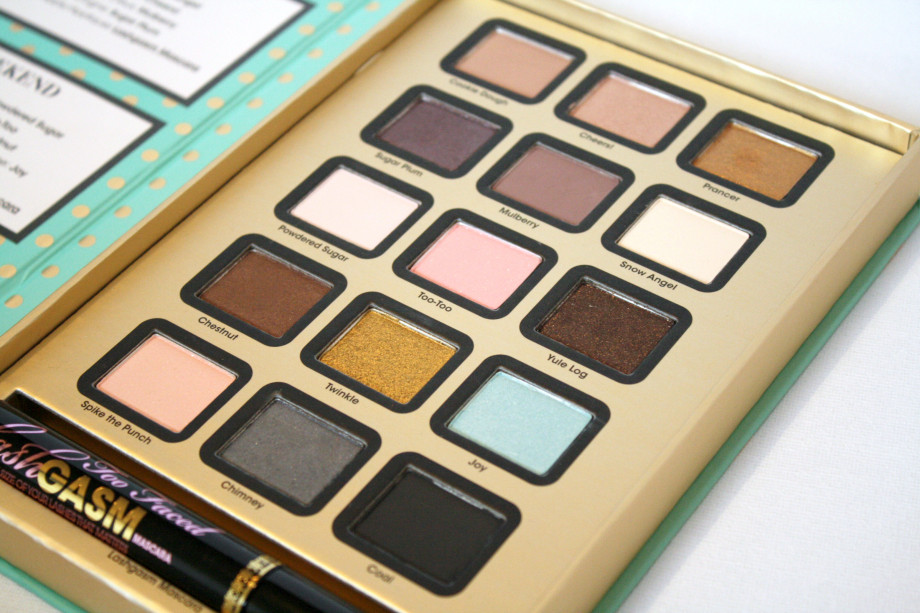 The prize is Too Faced Joy To The Girls palette. It's a Christmas palette with 15 eye shadows and a full sized LashGasm Mascara. I've never actually tried anything from Too Faced, although I'm waiting for a lipstick to be delivered (another accidental treat for myself…) but I've seen lots of positive reviews about the eye shadows.
It's a UK only giveaway, as I can't afford international postage. I will be checking entries to make sure they are legit.
Good luck! I'm also giving away £50 to spend at Christmas Tree World woo!