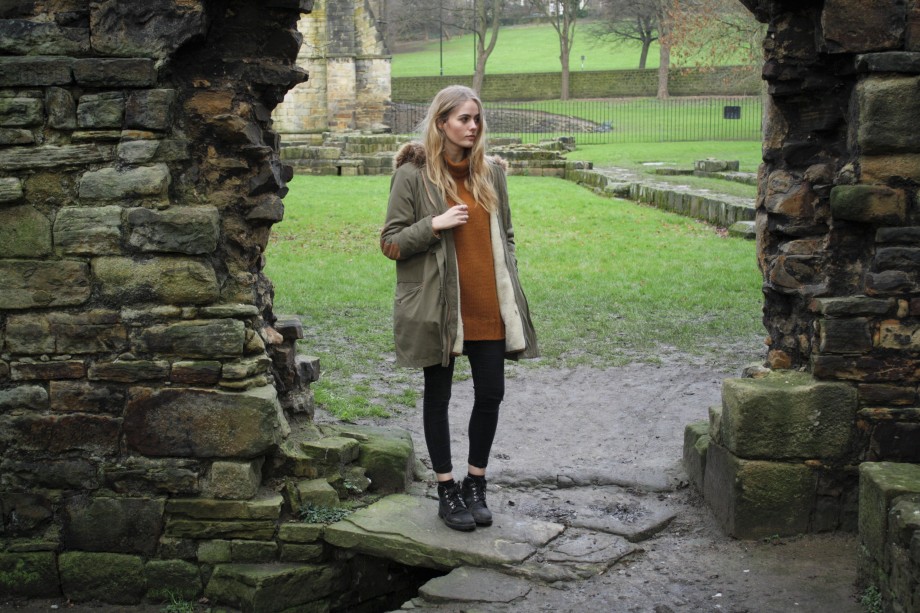 Guys, it is cold. Like seriously way too fucking cold. I think there should be a rule that, come January 1st, winter is over. Agreed?
Seeing as that isn't the case, I've been living in oversized knits (okay, okay, I do this anyway – but I have also been wearing thermals underneath!) and this one I got sent from New Look is legit my favourite. It's slightly Thelma from Scooby Doo, so it basically doubles up as a last minute costume if I ever need one too. The colour is different (less orange town, more brown tan) to what I thought it would be, but actually I prefer it now I've worn it. And man, it is soooo warm!
Me and Corinne from Skinned Cartree headed over to Kirkstall Abbey to take these, which is probably one of the most bloggy things I've ever done – a blogger photoshoot! Despite the cold (my hands were ice blocks), it was a fun little trip, and we headed to Rosie's Diner afterwards for a late lunch.
Boots – Similar / Jumper – New Look / Coat – Zara