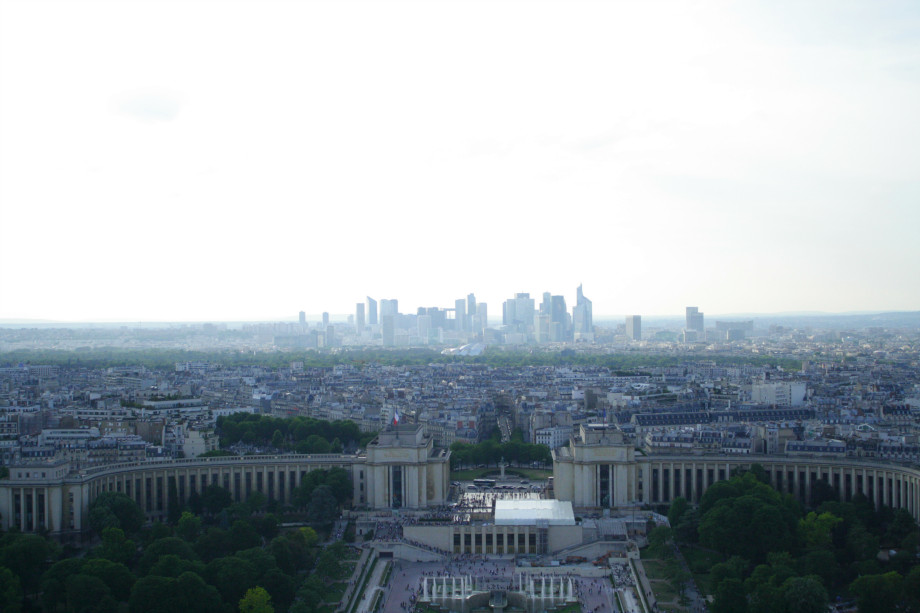 It was my birthday last Monday and being a diva, I had decided I wanted to go to Paris for it so me and Scott went on our first ever city break for the weekend. It was actually one of the most unplanned things I've done; I hate not knowing plans and it makes me agitated not knowing what's going on which, frankly, makes me not at all spontaneous so I wanted to do something a bit impromptu. We did book an Eiffel Tower and River Seine cruise tour trip beforehand because it was cheaper, but other than that I made a note of things that would be nice to see and we wandered around, ticking things off the list (mentally) over the weekend.
Friday
We arrived into Paris Beauvais airport around 3pm with no idea of where to go next. Told you it was unplanned. Thankfully there is a coach stop outside which, for 17 euros, will take you to the centre of town. It's nearly two hours long though! Once we'd got into Paris, we wanted to dump our bags so got on the Metro and headed to Chatelet where we could change onto the right line. Our metro was delayed by nearly an hour and the station was rammed so we gave up the idea of going to the hostel straight away, grabbed dinner at Chatalet and wandered around in the sun for a few hours, shopping off for a beautiful gelato. By the time we got home, we were both exhausted and fell asleep!
Saturday
We were originally going to go to the Louvre but after seeing the queue, we decided we wanted to spend our first morning exploring instead. We stopped by a patisserie called Paul's, which turned out to be a chain but still delicious, and explored the shops of Paris. It was 28 degrees so we stopped by the Tuileries Gardens at the bottom of the city for a few hours and people watched. We'd booked a four hour tour including the Eiffel Tower and River Seine cruise which started at 6pm so we grabbed bagels from Bagelstein (the Paris equivalent of Bagel Nash) to take with us and headed over.
The tour was great, you were pretty much taken to each place and given tickets but didn't have to be in a group so me and Scott just had fun on our own. I basically died going up the Eiffel Tower (I'm a huge wimp and anything related to rollercoasters or mechanical heights scare me) but once was up there got snap happy absorbing in the sights. We got ridiculously lost on our way back home, accidentally taking the over ground metro rather than the underground and stumbling across the Notre Dame after discovering our metro tickets no longer worked and jumping the barriers to get out. We eventually stumbled across the right metro line and headed home, where we got some obligatory chips to take to bed. An adventure at its best!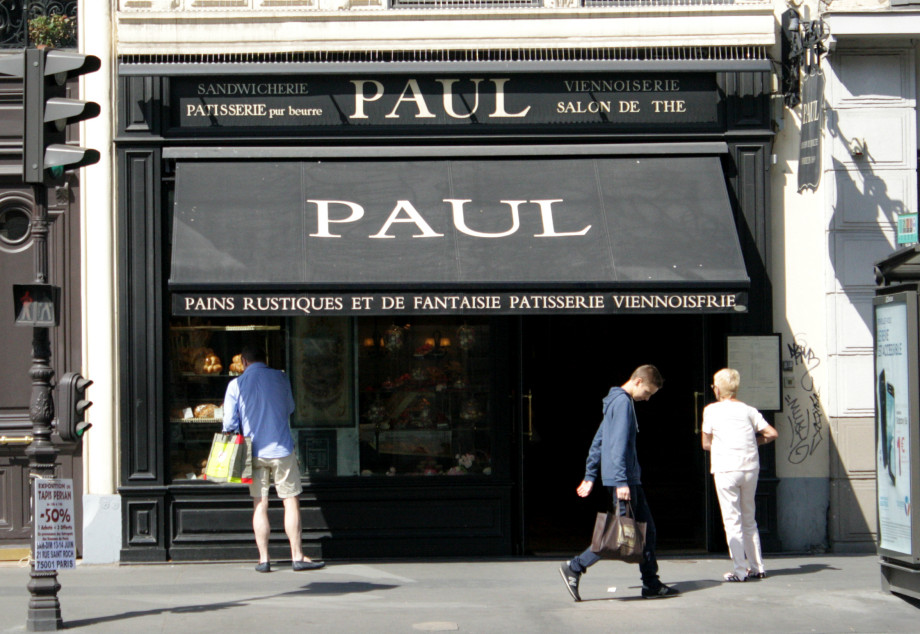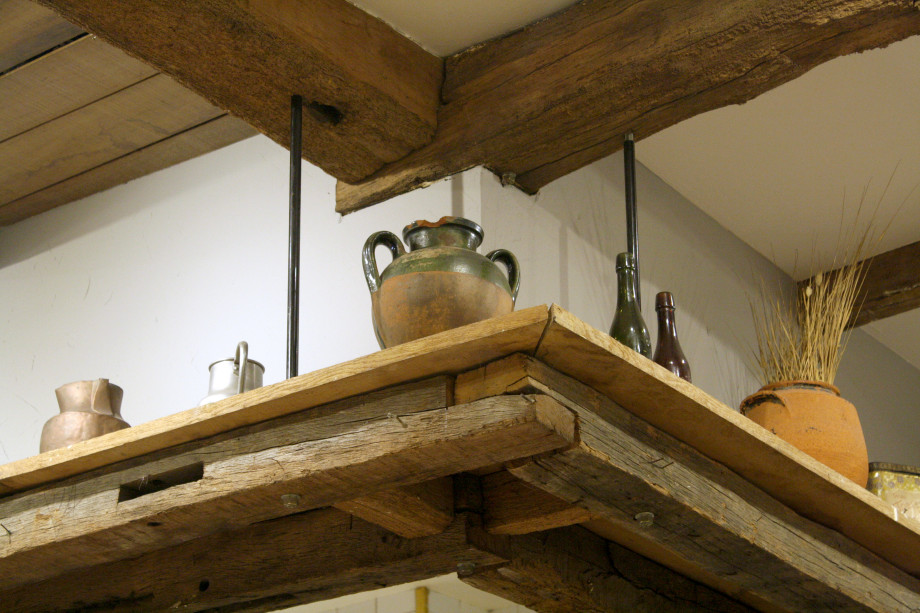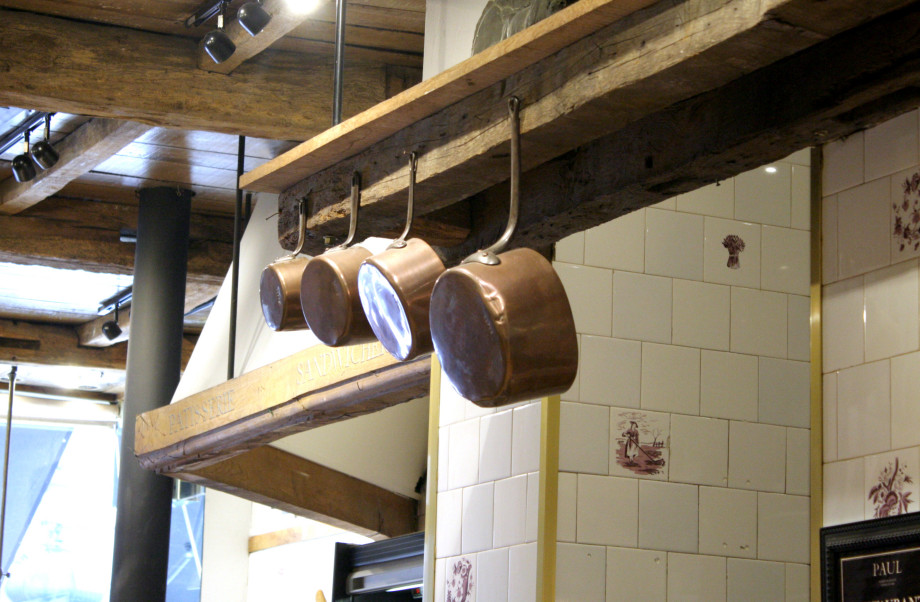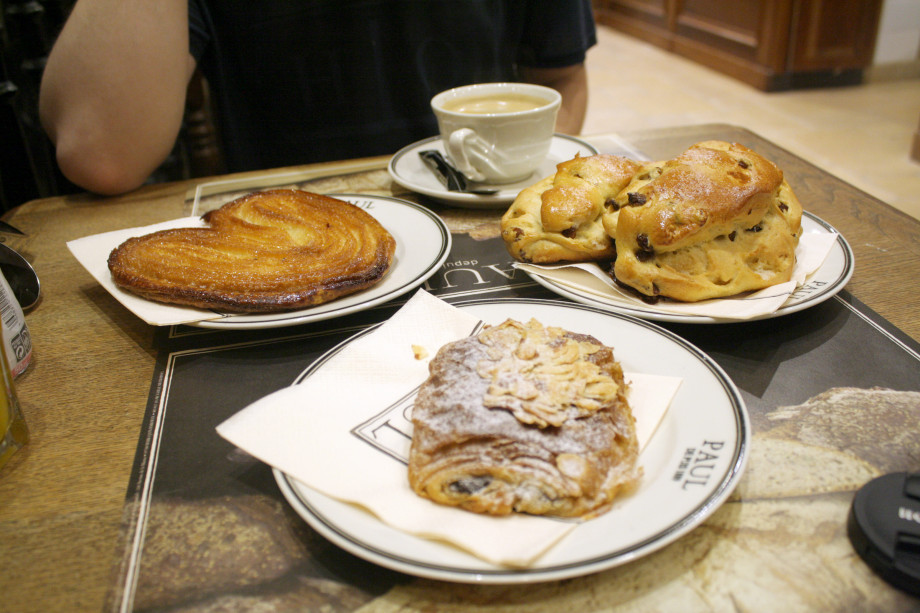 Breakfast at Paul's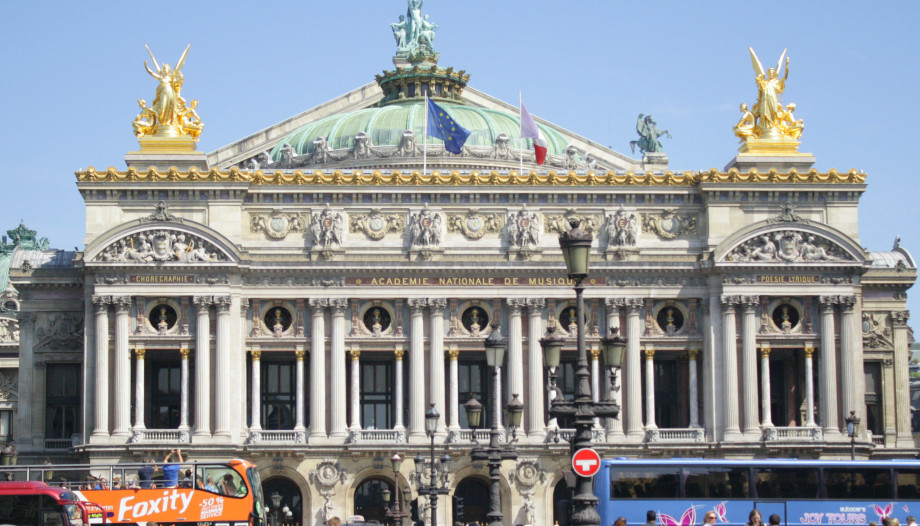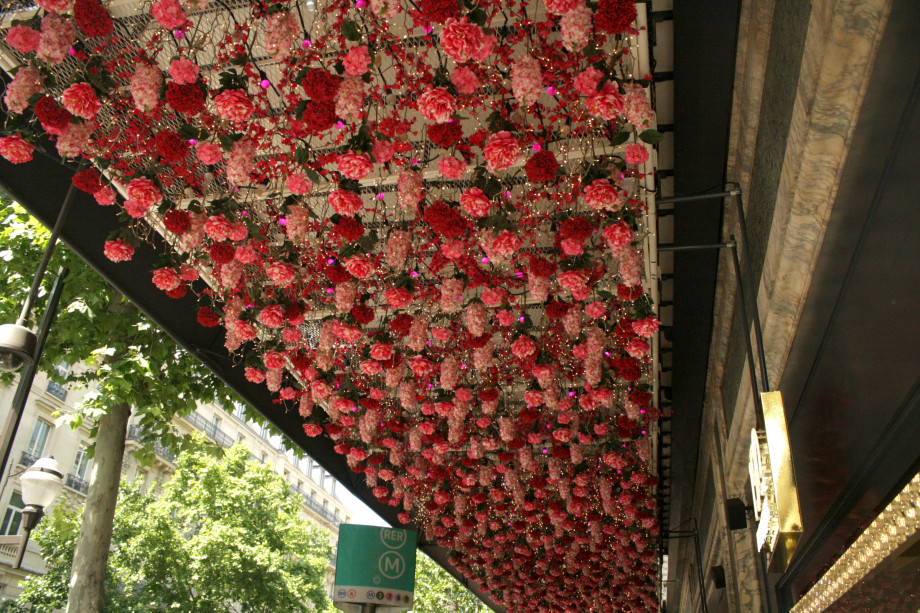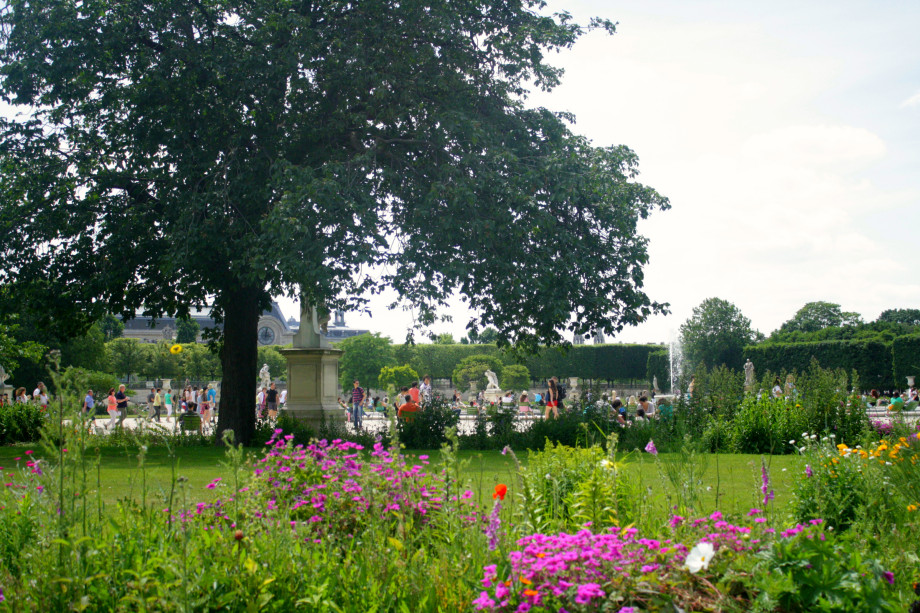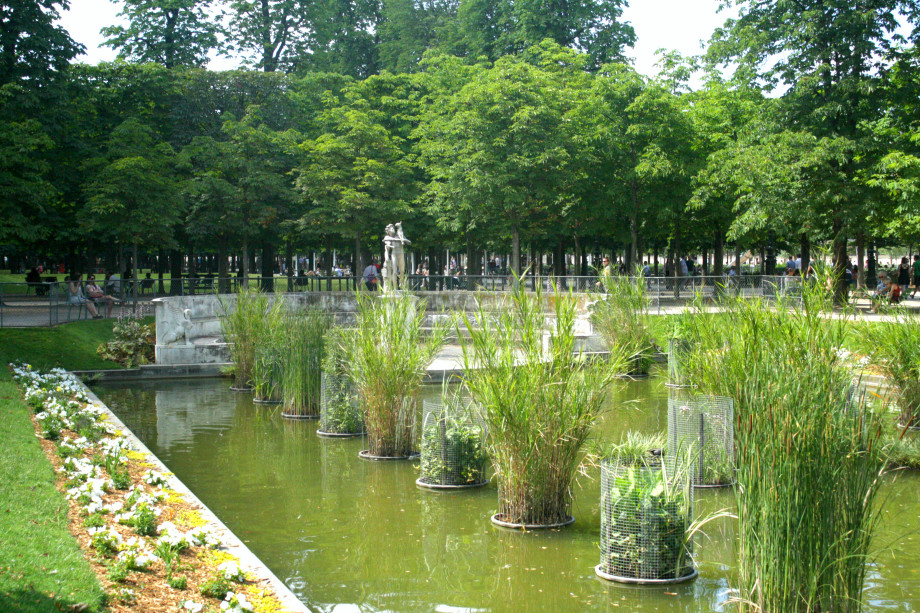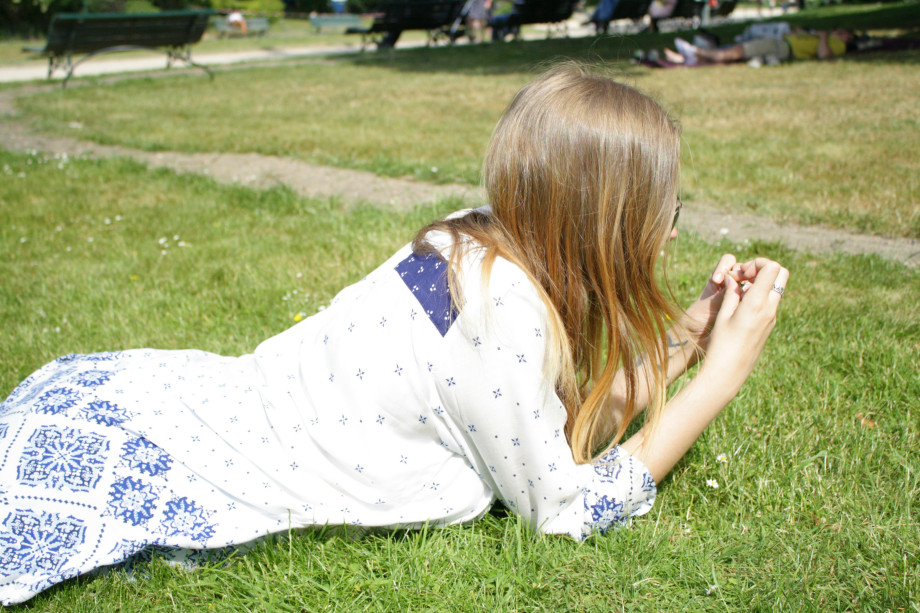 Making daisy chains at The Tuileries Garden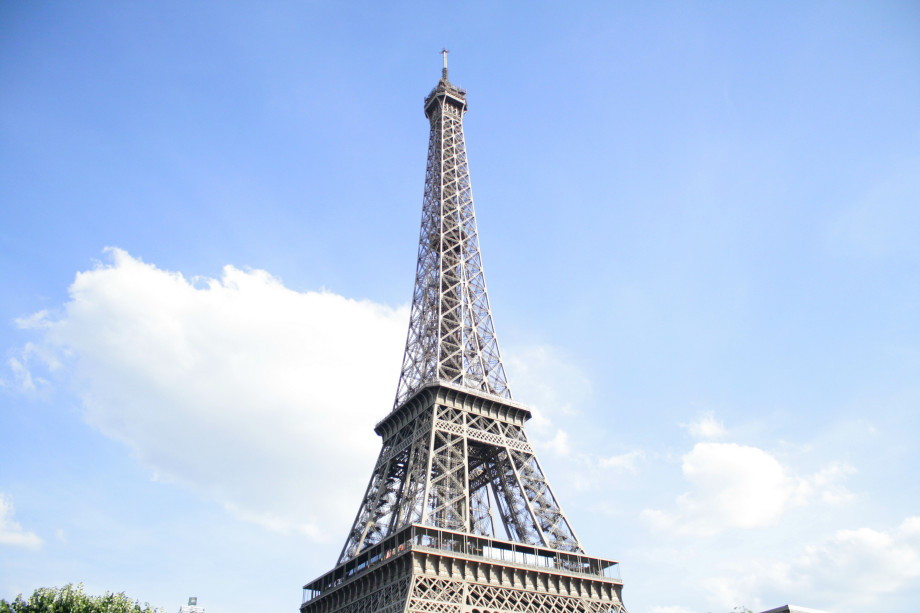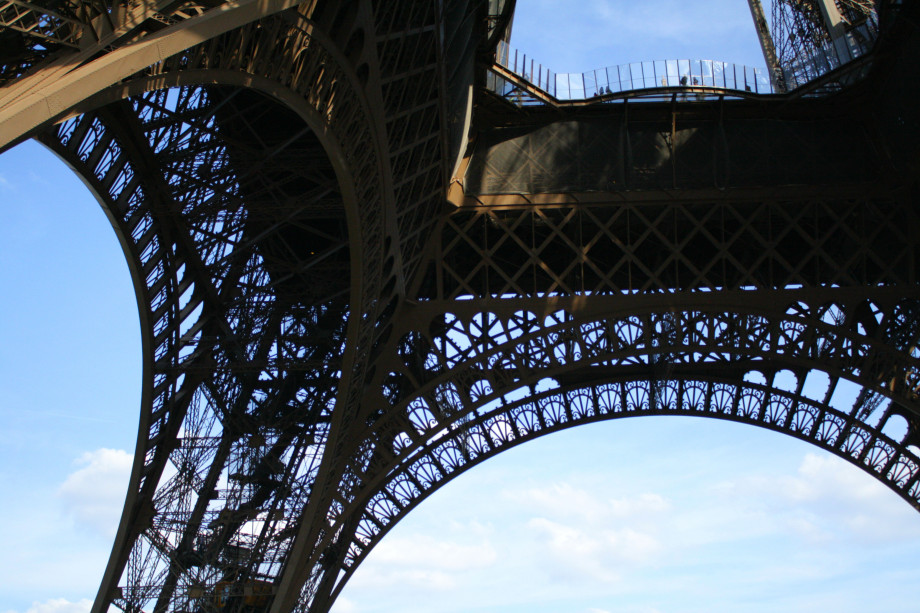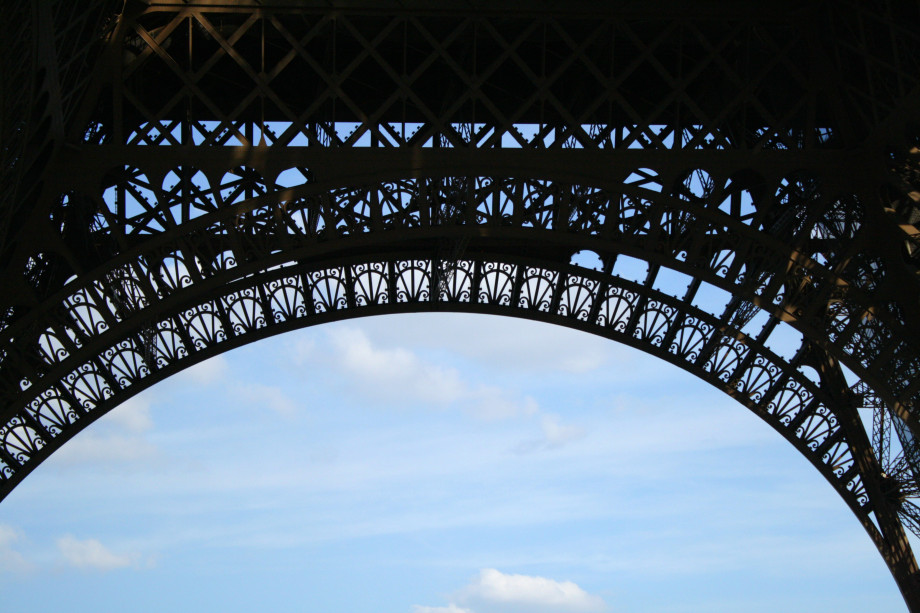 The Eiffel Tower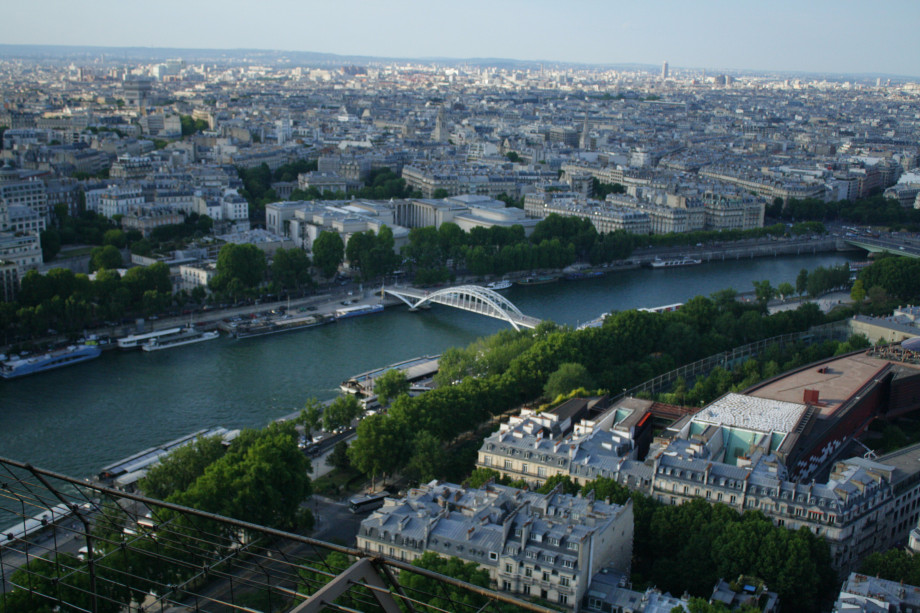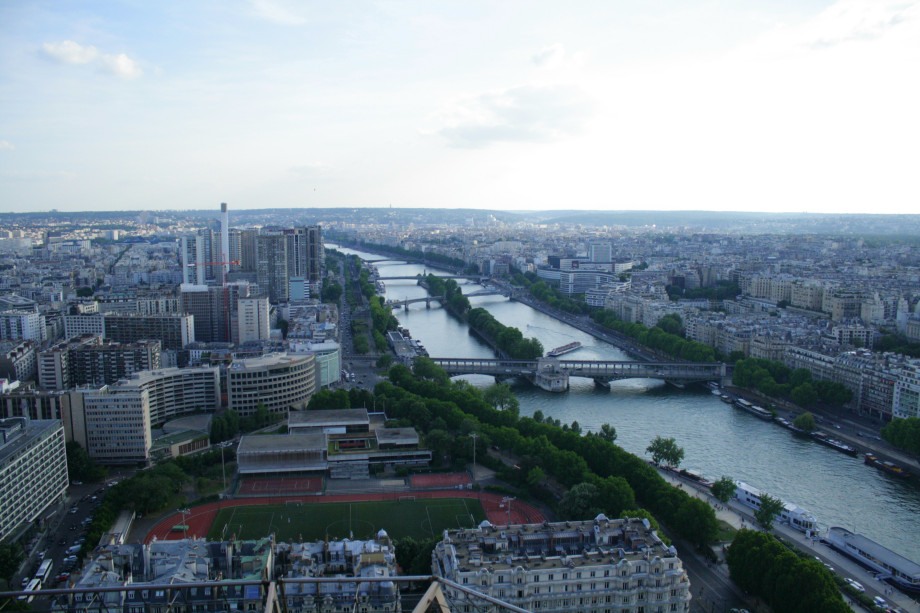 Left my ISO on full, hence the white instead of blue sky… Oops!
Views from the Eiffel Tower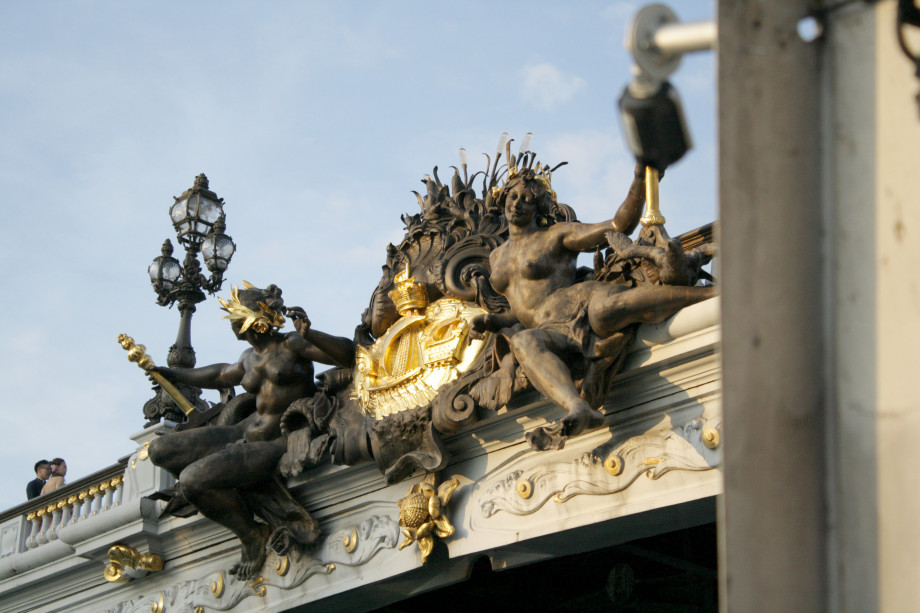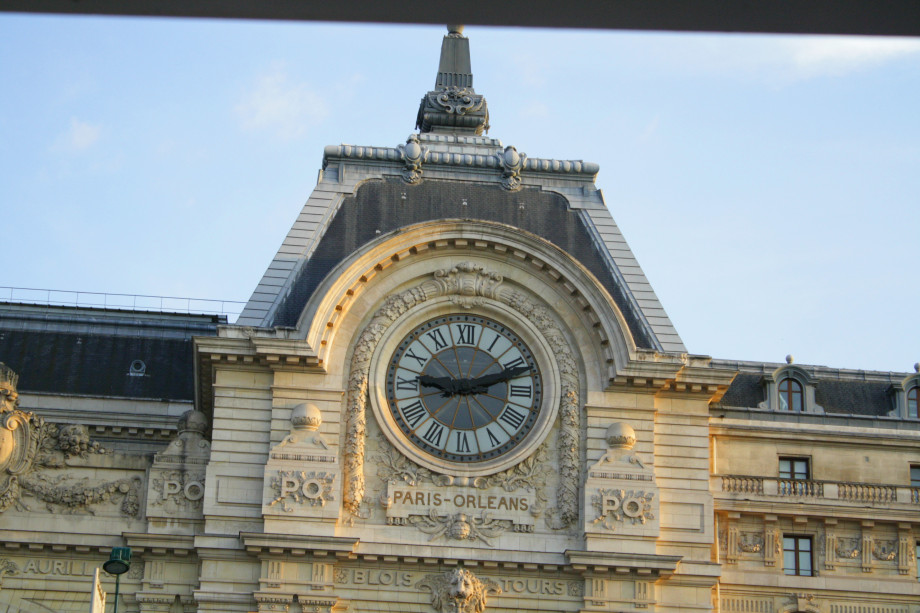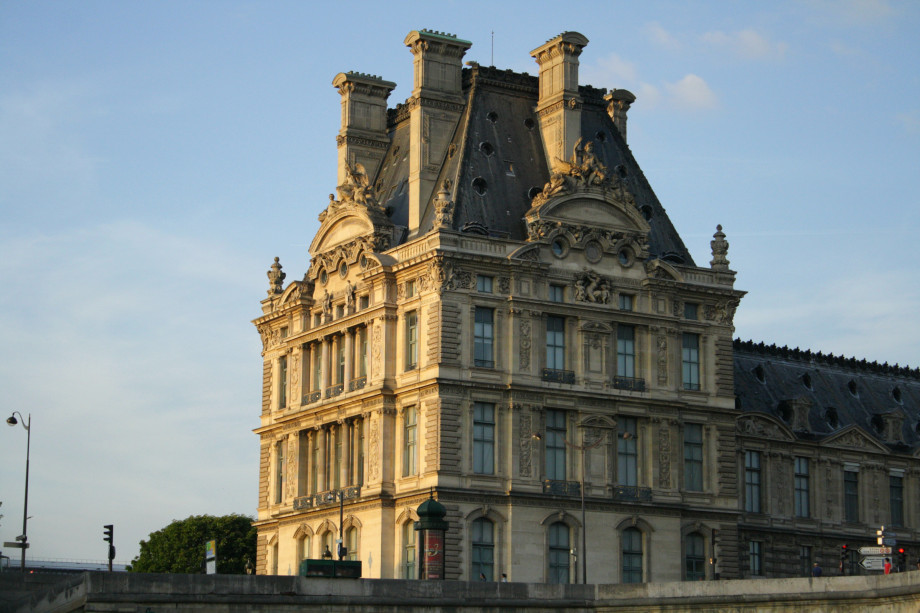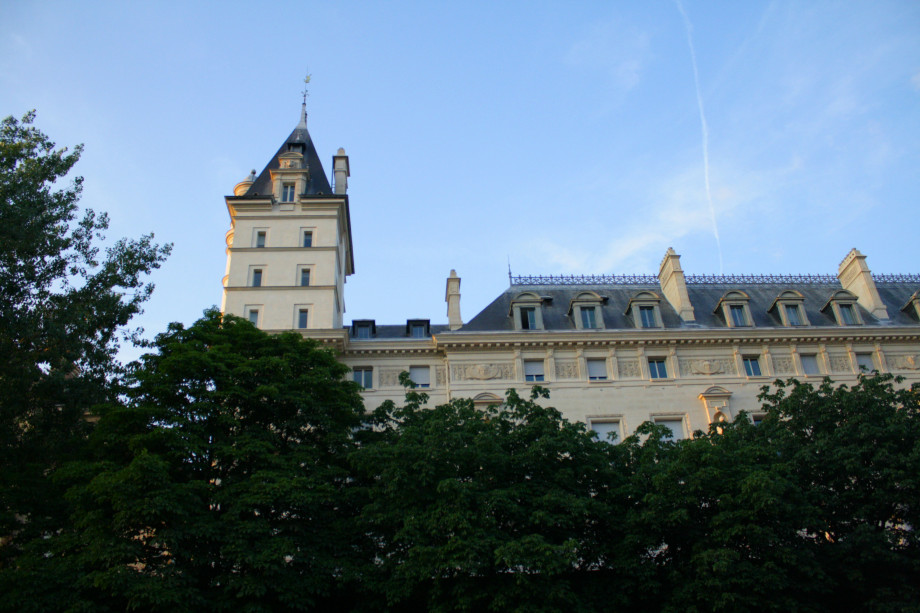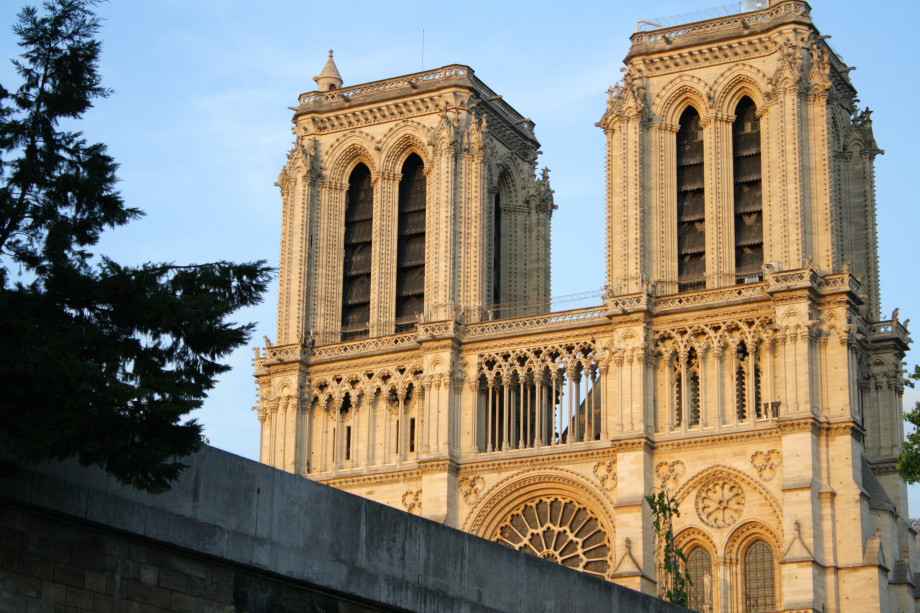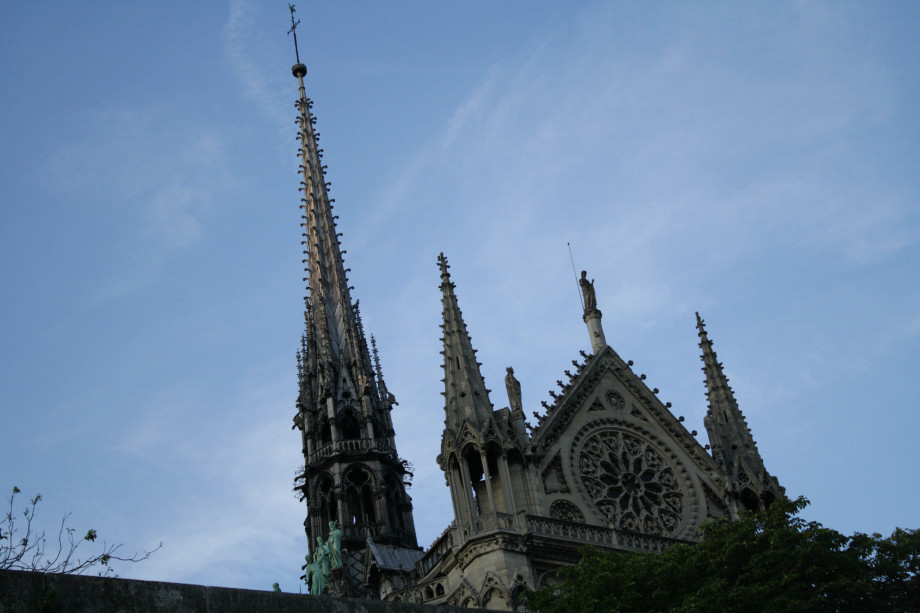 The Notre Dame – River Seine Cruise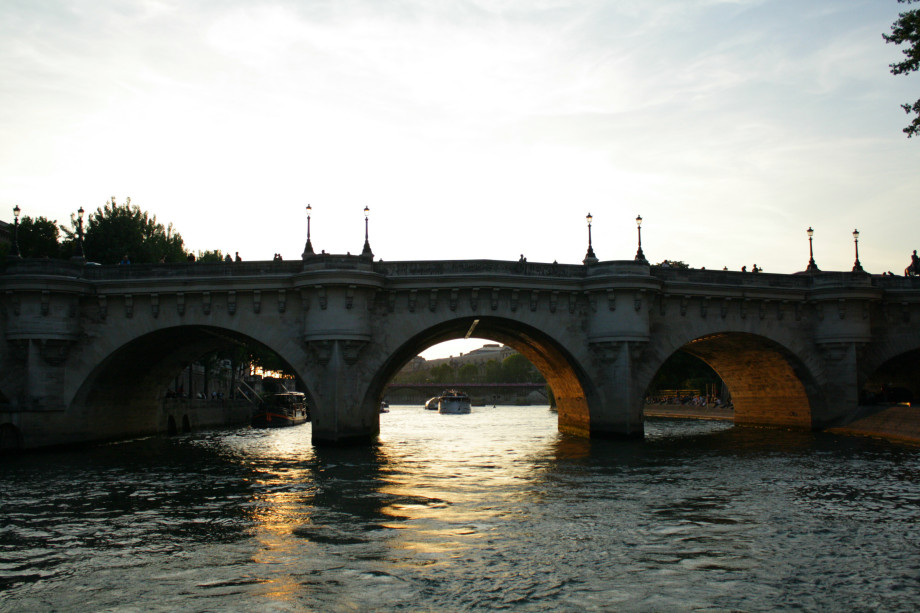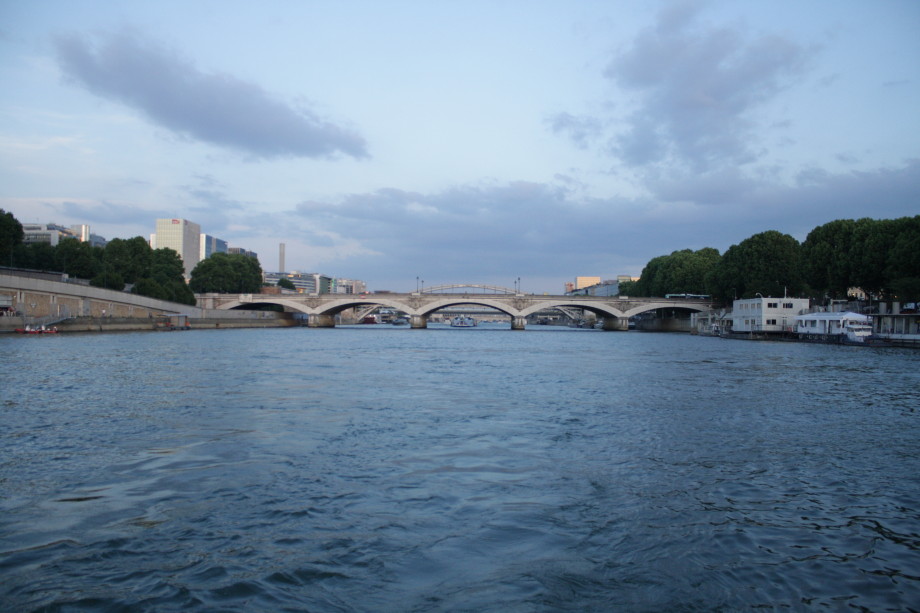 Tourists drinking along the River Seine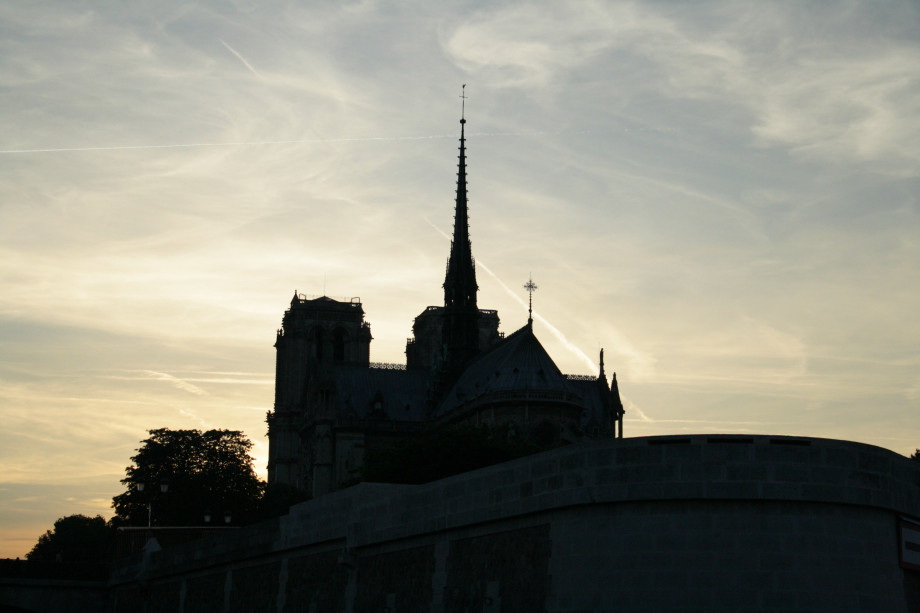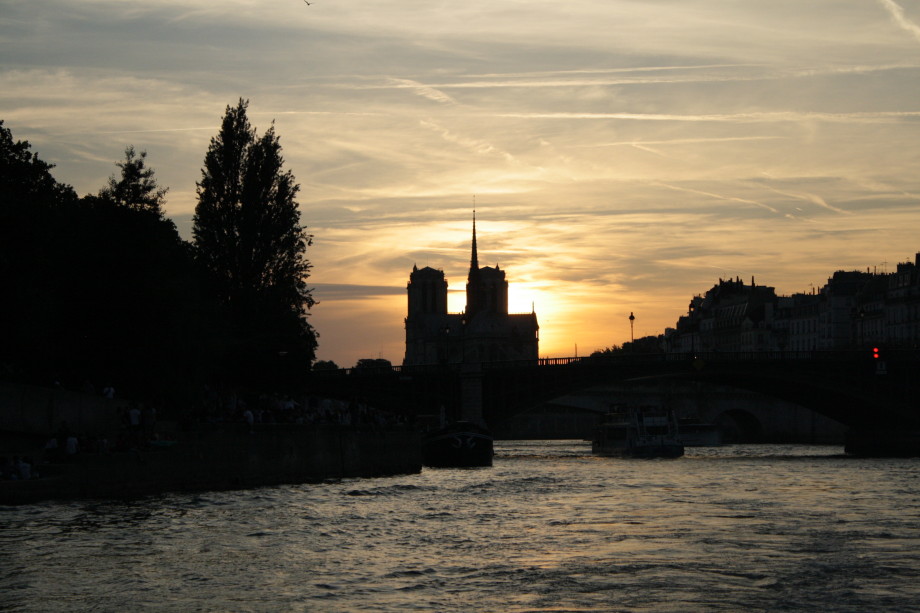 Sunset behind Notre Dame – River Seine cruise
Sunday
Sunday morning we headed over to Laudaree for breakfast for their famous macaroons and a table of treats. The place looked great but the staff spent too much time making everything look great and not enough time actually paying attention to us! Not only was my delicious hot chocolate replaced with a coffee, we had to ask for our macaroons that came with the Parisian brunch we ordered to share. The food was nice but there were plenty of other places in Paris that rivalled, and without the price tag (or not as much of a price tag at least!). I'm glad I went, and I'd probably grab a cake or macaroon to take out if I passed by but I personally wouldn't stop in for a meal again. Afterwards, we risked the queues at the Louvre and explored the famous art museum. It was pretty cool if you're into that kind of thing, which I'm not if I'm honest but I'd still recommend it as it was a nice way to escape the heat and spend the morning. We got in free (all EU citizens under 25 do!) but I wish we'd paid for the audio guide. Making up information about art and artefacts isn't as fun or educational as the real thing!
After the Louvre, we grabbed a pizza to share for lunch and then headed back to change for dinner. Scott had found a nice Vietnamese place to go to so we headed over on the Metro to find that it wasn't open Sunday… Thankfully we stumbled across one which was amazing. Fresh, rich and fragrant flavours with a plate of wasabi crisps while we chose our dishes. Wasabi crisps are now my ultimate favourite. We were going to stop off for drinks afterwards but I had a water infection (just my luck, I actually had to get a doctors appointment at 2am the day we left so I could have antibiotics for the weekend!) and we were both so tired from walking all weekend so we headed home around 12.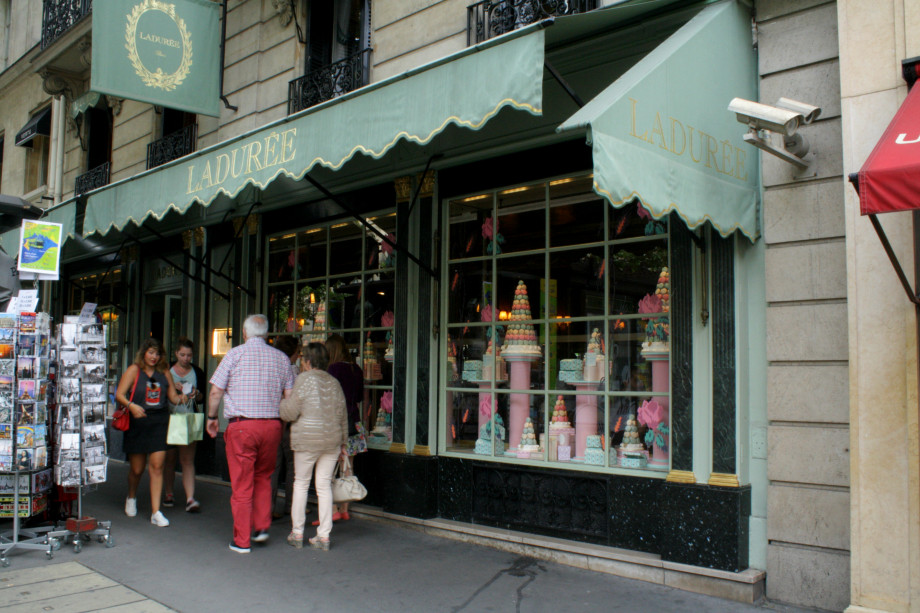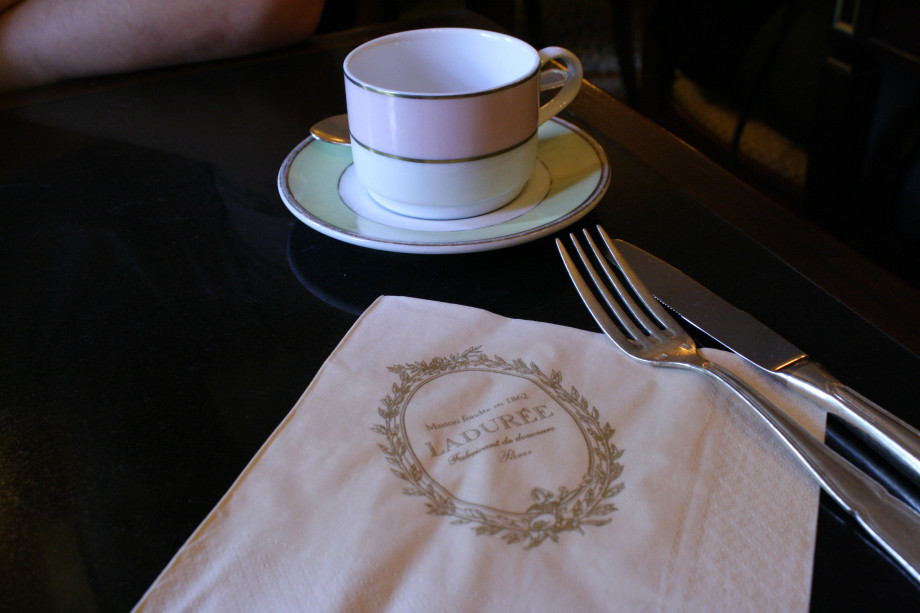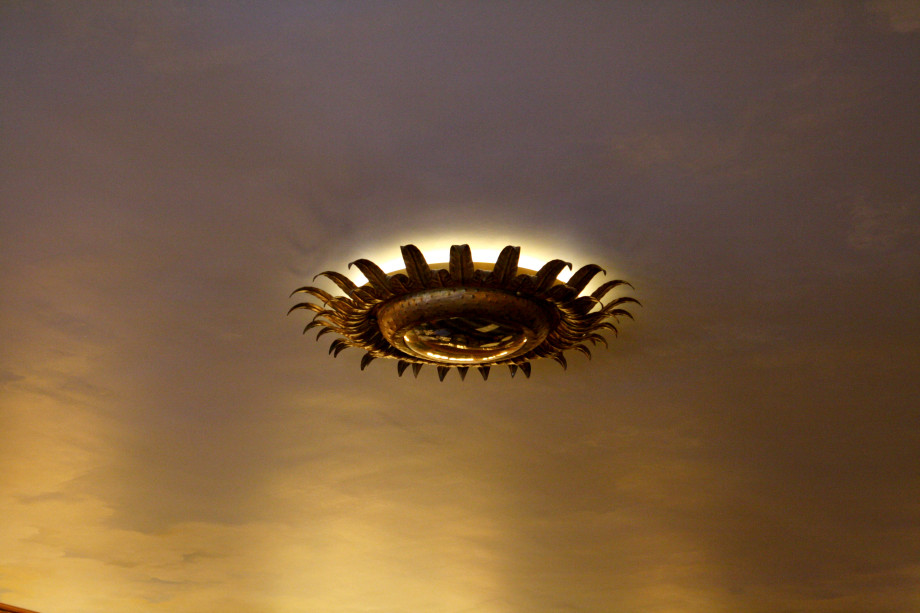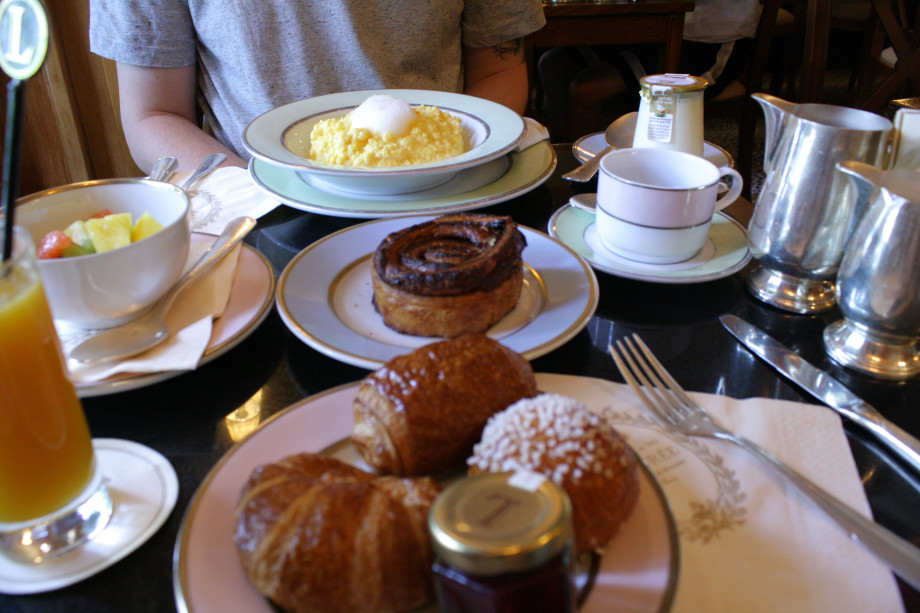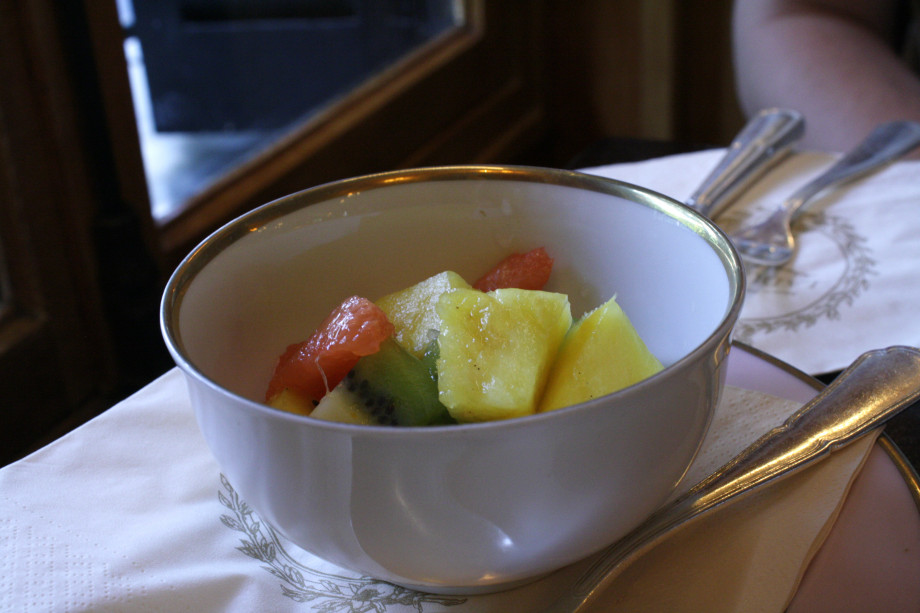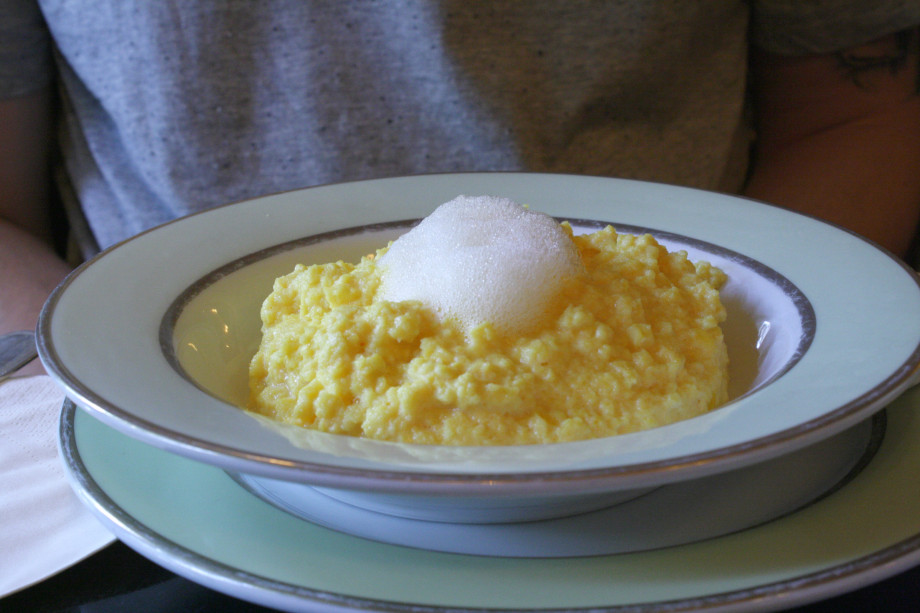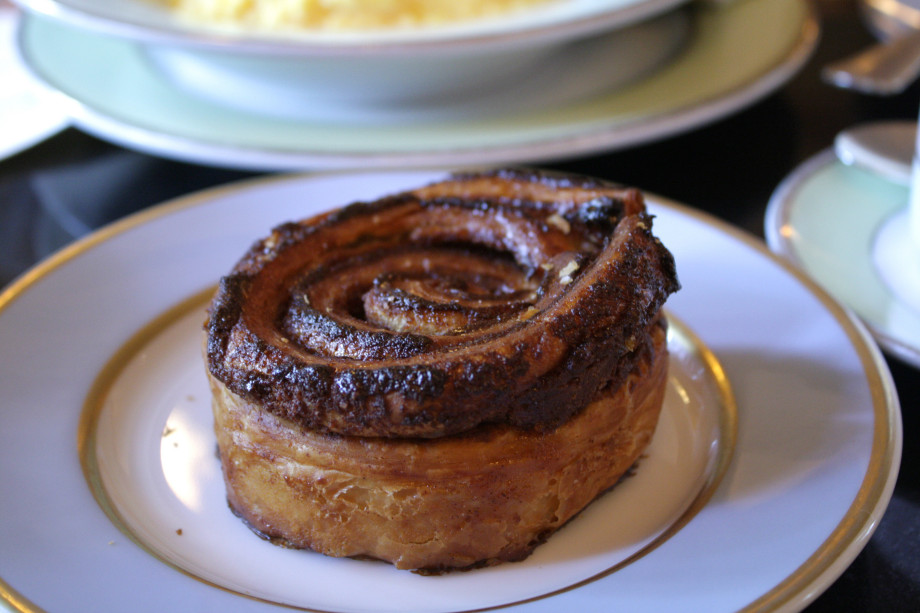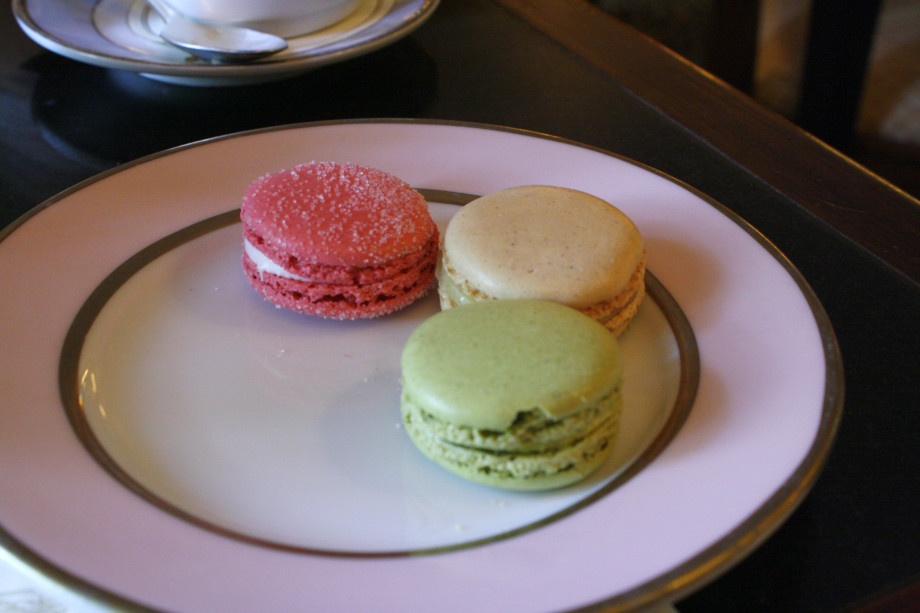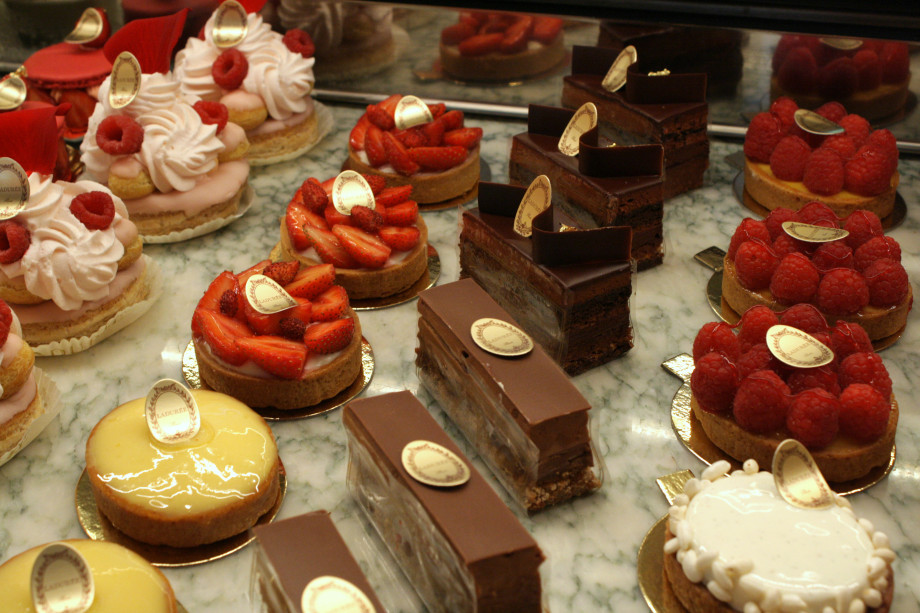 Laudaree's cake selection!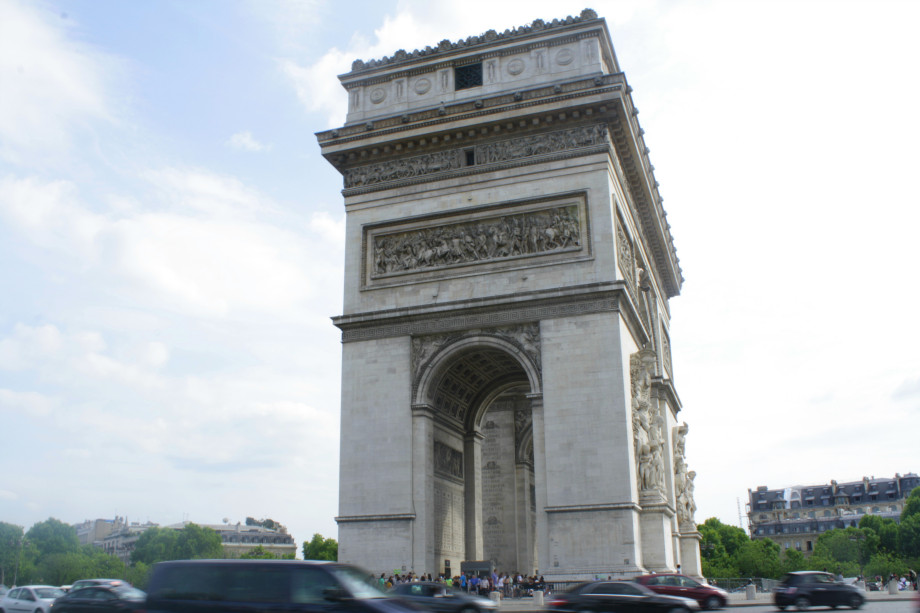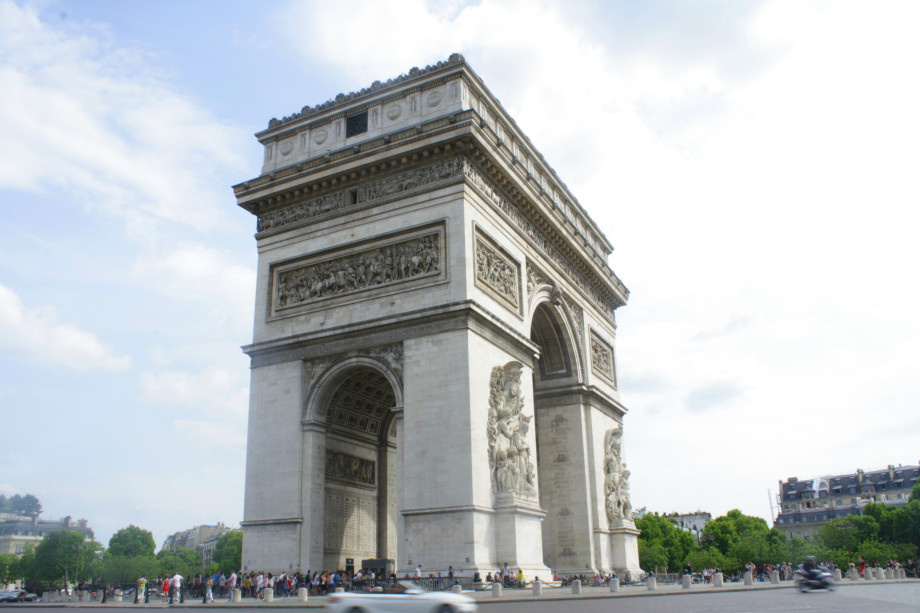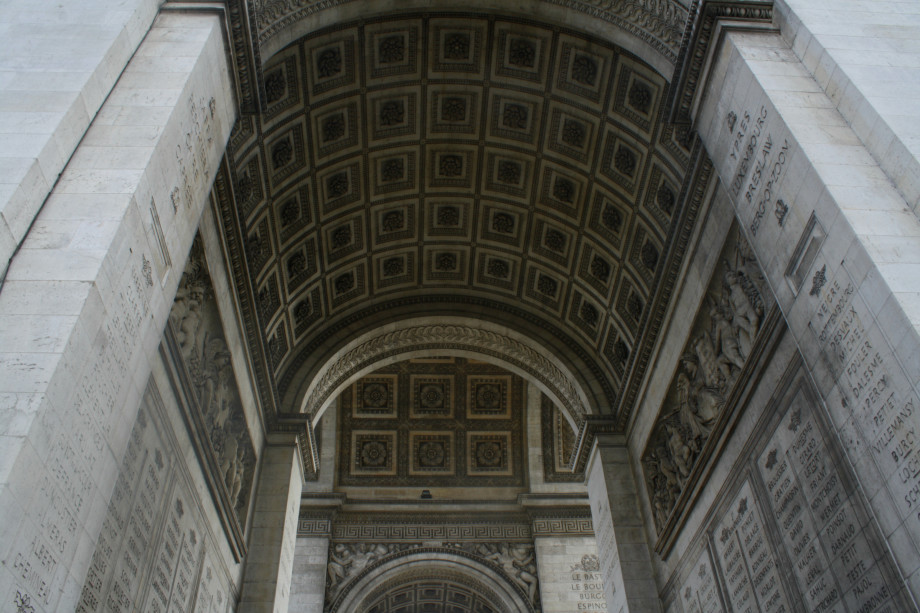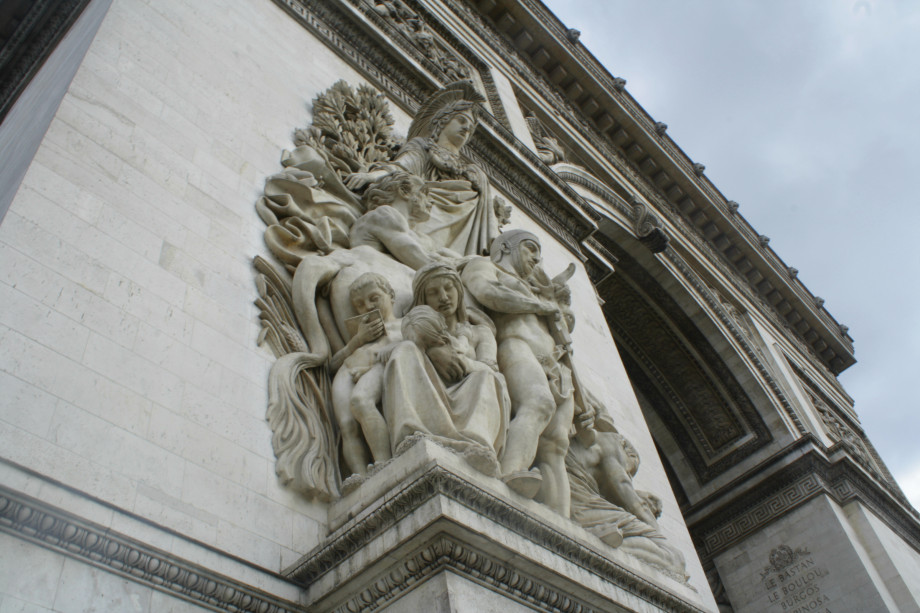 Arc de Triomphe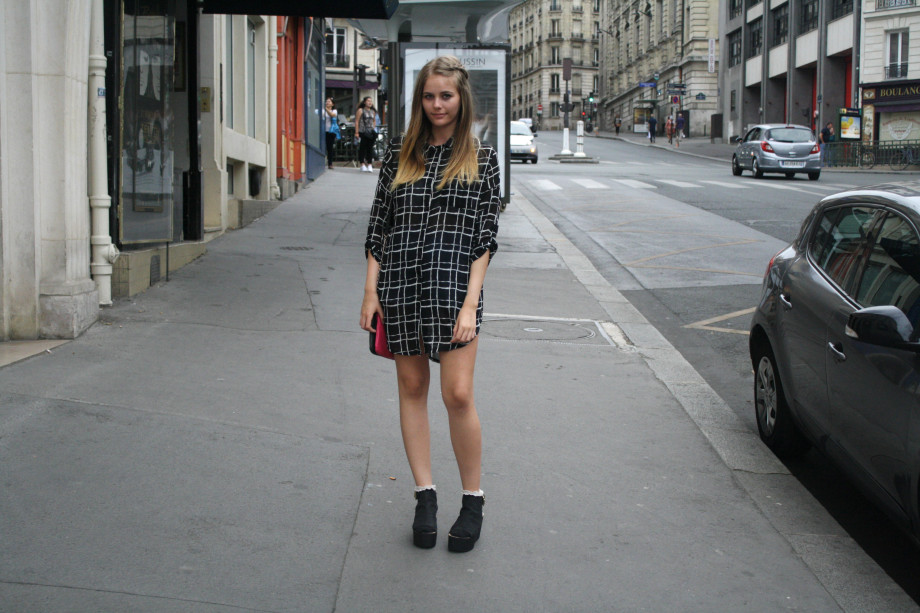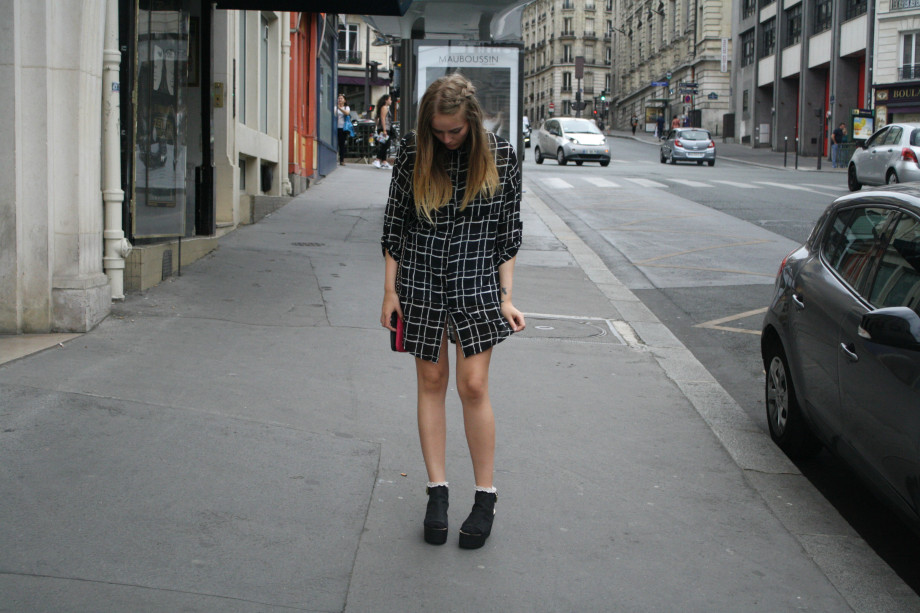 Outfit for the evening – I was warm in this!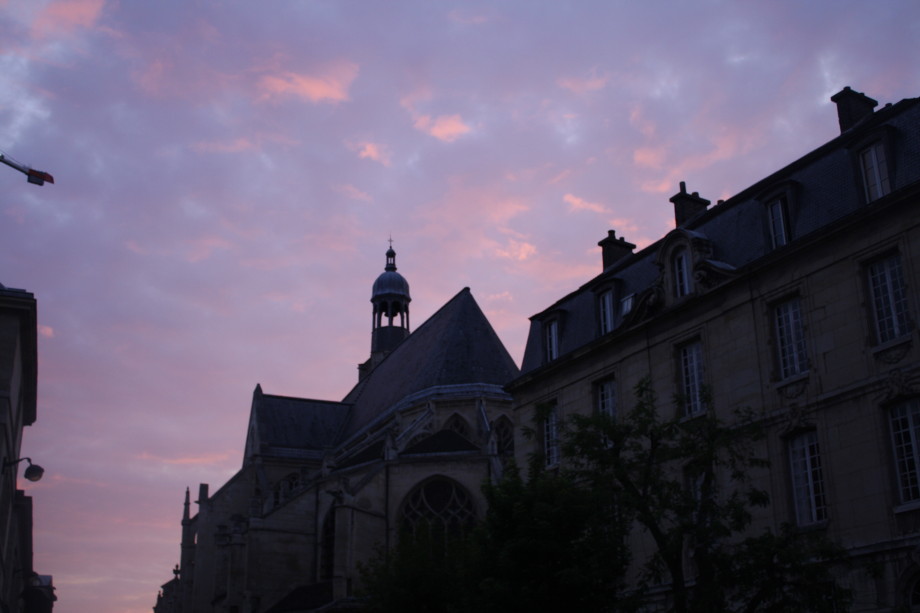 Monday
Monday morning we packed, headed over to a café for breakfast which no longer existed (again, Scott, seriously!!) and ended up eating at Paul's again before getting the coach back to the airport.
I'm going to be writing a post about things I learnt in Paris, as in tips/ advice for anyone thinking of going. If you're not thinking of going, you so should! It's such a beautiful city and I'm 100% going back again to explore more. We were definitely lucky with the weather but even on the Monday when it was gloomy, I was still warm in shorts. Sun and city? Perfect.
Have you been to Paris before?