I've needed a new day time mascara for a while. I love my Urban Decay Perversion mascara, but I resent using £17 mascara for work. I work in an office of lads and honestly they couldn't care less if I turned up bare faced and pores out, so they do not deserve my good mascara. I've been using my Benefit They're Real mascara as I'm not actually that much of a fan, but it's been dead for a while and I've been pretty much scraping the barrel for a few weeks. I found myself in Superdrug a tad clueless on what to get so I went for this Makeup Revolution Amazing Volume Mascara – at £2, I could deal with it not being a class A mascara.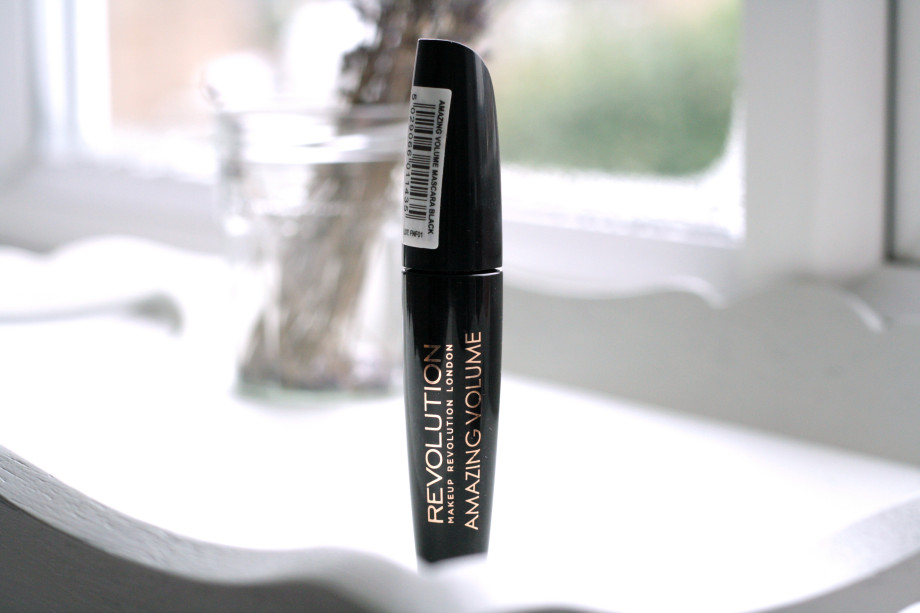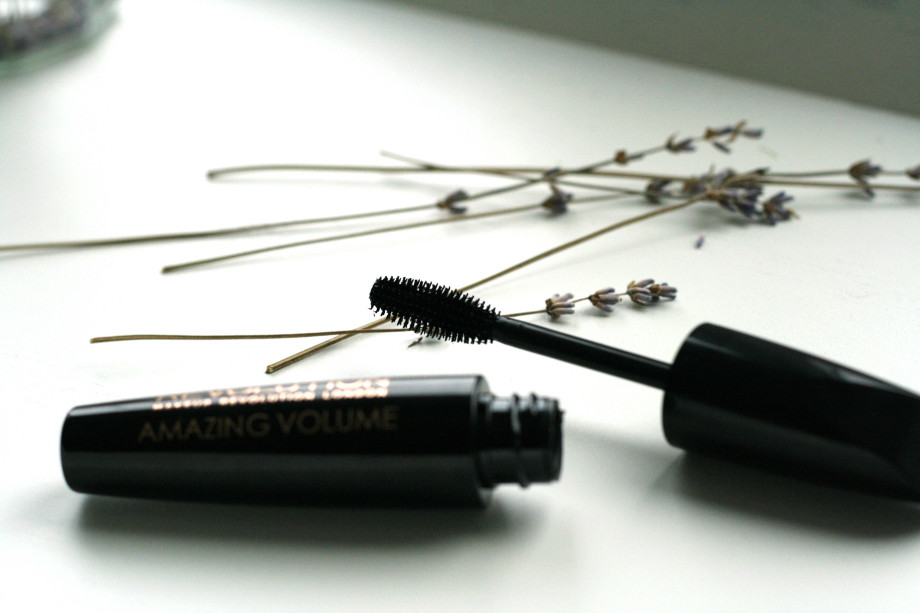 The packaging for this is neither here nor there, plain black with gold writing. It doesn't exactly scream high end, but it's no worse than other drug store brands really. Not that I'm particularly bothered about the packaging but I know some people are. It is probably worth mentioning that the packaging I have is different to the image used on both Superdrug and Makeup Revolution, so I'm assuming that the mascara has been through a mini rebrand!
The wand is oval shaped, and is quite fat, and the bristles are made of a flexible rubber all cut to one short size. I normally find that brushes with various sized bristles do the best job of coating each lash but actually, this wand does an amazing job of grabbing onto each hair. The formula isn't at all wet*, which means you can add layers without waiting a lifetime in between. It gives quite a natural definition, but the volume can be increased nicely by layering it up. It won't give you forest thick lashes, but it also won't give you clumps and the formula holds curls really well, so it's the perfect accompaniment to an eyelash curler.
*The one thing I've noticed is, as I use this, the formula has got slightly less impressive as it's dried up a bit. That's the good thing about wet formulas, they improve with age!
The only real downside I find is that the brush is so big it is impossible not to get mascara all over your lash line and eyelid. I have to literally dab makeup remover along my lashes after applying, unless I want to look like a div. Which I don't. But overall, the quality of the mascara is impressive for the price. The only thing is, I don't know if it's the price that is influencing my positive opinion. I don't know if I would buy this again, were it a £10 mascara. The formula is good and it does give me lovely lashes, but it is a pain in the arse having mascara everywhere. Even when I try really carefully not to touch my lids, it gets on there somehow!
Luckily it's not £10, it's £2. I'm more than happy with it as my everyday mascara for now, and I will probably repurchase to use as a spare when I run out but I can safely say that this mascara doesn't make my heart flutter.
What's your mascara of the moment?
You can get the Makeup Revolution Amazing Volume Mascara here if you want to try it out!