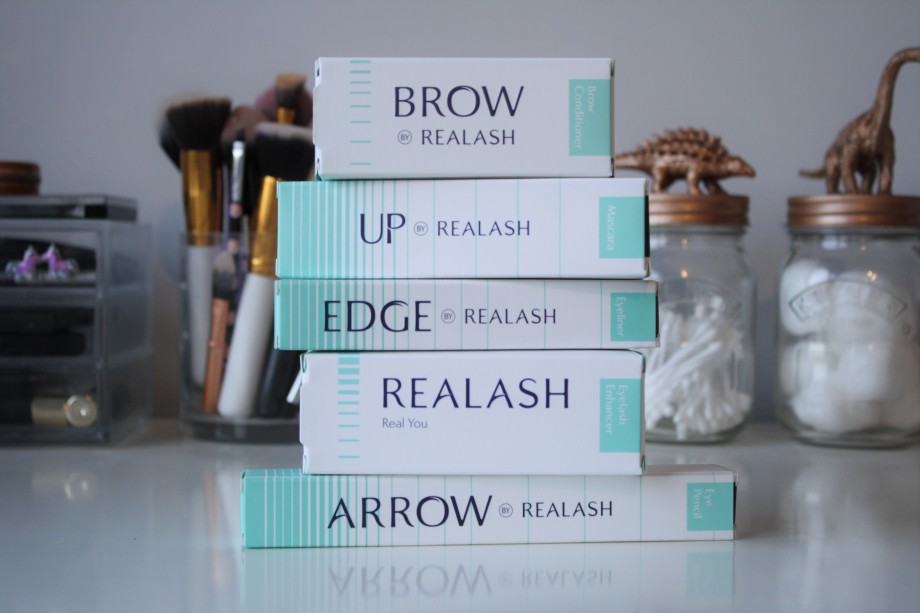 Remember last year I got eyelash extensions and they basically massacred my eyelashes and I was left with bald patches on my right eye?
I remember, oh too clearly. (You can read about it here if you don't).
Anyway, I blogged about growing my eyelashes back and since then I've been contacted by a few different companies to try their eyelash serums. I love products like this, anything that could help improve my lashes and I'm all over it (I remember using Vaseline when I was around 15 because Georgia from Angus, Thongs etc said it would help them grow).
I'm lucky I have long eyelashes naturally; it's the density I want to improve. Who doesn't want a thick forest of fluttery eyelashes?! I use coconut oil at night when I remember, but have in the past been a bit slapdash, ended up with coconut oil in my eye, and subsequently had the worst pink eye the next day. It's great for eyelashes, not so much for eyeballs.
Anyway, Realash got in touch recently and asked if I would like to try out their range. I quick Google and Instagram stalk and I was in love with their gorgeous pastel products, so said yes please kind madam and voila, here I am.
Eyebrow Conditioner
I think I am addicted to growing out my brows. They're already fairly chunky, but the ends can thin out easily so I'm constantly in a cycle of grow – too big – pluck – too small. It's never ending. At the moment, I have been growing them as big as possible with the intention of getting them shaped eventually, but I've grown a bit attached to growing them out and I'm not sure at what point it will stop.
The Realash Brow Conditioner is a serum, but with a lip gloss style applicator. You literally swab it on at night after cleansing, and should see results in 8 – 12 weeks (at which point you should move down from daily to a couple of times a week). I'll get back to you with the results because, brows are life.
Realash Eyelash Enhancer
This is pretty much the same as the above, but has a liquid eyeliner style applicator so it can be delicately brushed against your eyelash roots. I've tried similar products in the past, so am excited to see how this fares up – again, I'll update in 8 – 12 weeks!
Realash Mascara
Firstly, how gorgeous is the colour of the tube!? Mint pastel is one of my favourite colours ever, so it makes me happy having this. The brush is plastic cone shaped with short, stiff bristles. It reminds me of the Benefit Rollerlash brush, except not curved. The bristles do a good job of grabbing each hair and separating them, although the amount of mascara deposited isn't anything to brag about. A great mascara for long defined lashes, but if you're wanting thick eyelashes you'll be disappointed. It's the perfect everyday mascara for both bottom and top lashes, but I wouldn't wear it on a night out if you get me.
Realash Eyeliner
I was expecting a liquid eyeliner from this, but it's a twisty waxy pencil. I've got it in brown, which I actually love as black eyeliner can be a bit too harsh for my blonde self. Used on the top lashes, it doesn't deposit a huge amount of colour (I have quite oily lids, so I think the wax struggled) but it's nice for just tightlining the lashes subtly. You can also use it on your bottom lashes for a subtle definition. If you're into dramatic makeup, it's probably not for you but I personally love the no-makeup makeup look so I'm more than happy with it.
Realash Eye Pencil
Another eyeliner, this time in the more traditional form of an eye pencil. It's not pictured here (my bad), but it comes with a sponge on the other end so you can use the eyeliner for a bold, defined look; or you can smudge it in for a smokey, just got in from town look. It's good quality as far as eyeliners go, so no complaints.
Overall, I'm impressed with the makeup from Realash, and while I've not tried the brow and lash serum long enough to see results, I'm hopeful I'll have Barbie lashes and Cara brows in no time.
You can view the range here. Have you tried anything from Realash before?