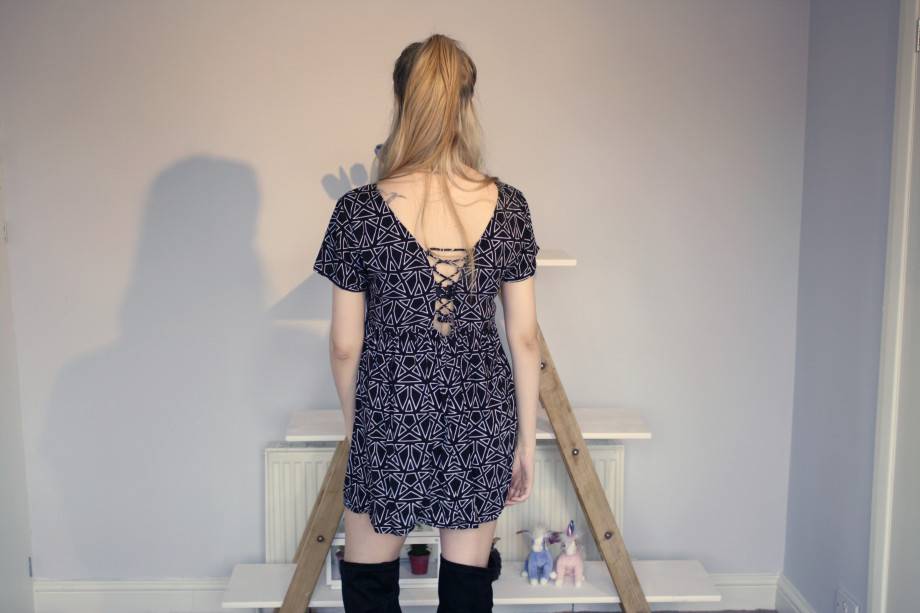 The over the knee boot was massively on trend last year, and one I loved but was too scared to try. Everyone who seemed to be wearing them were super cool, super beautiful bloggers and Instagrammers and I was like, maybe best to leave it to the professionals. This year I was like, nope I'm going to go for it, so when New Look got in touch asking if I wanted to style some boots for a post I knew straight away what I wanted. They're definitely intimidating as hell, but when styled well they're just in a league of their own. Also, if you're like me and have chicken legs which over the knee boots tend to fall down – tit tape. You're welcome.
Day time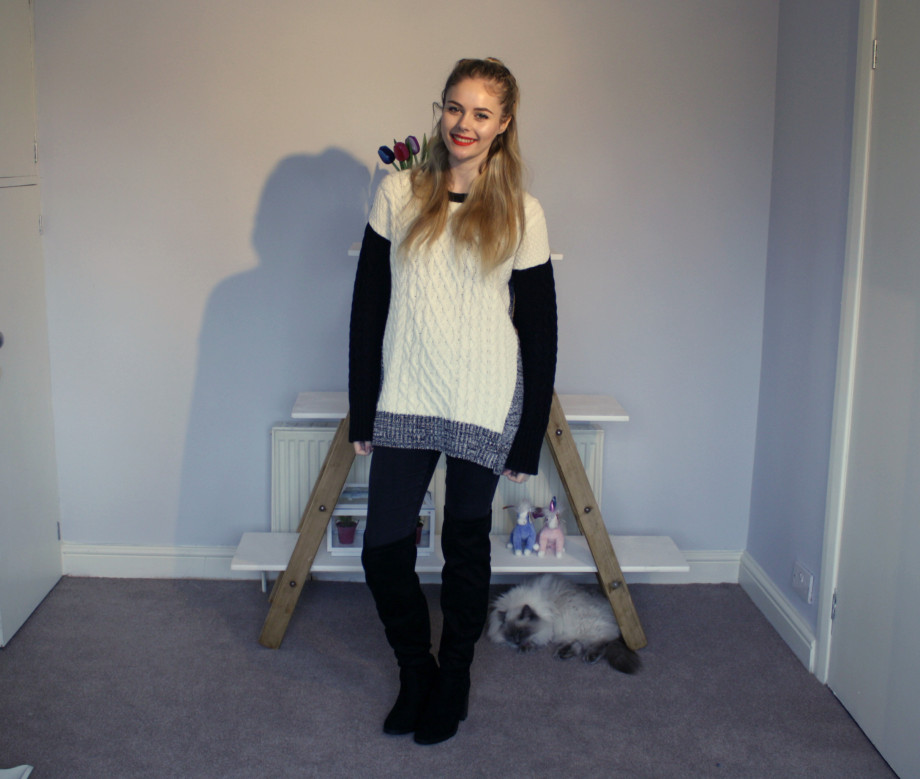 Over the knee boots / Joni jeans / Jumper – old, River Island
The heels on these boots aren't ones you'd want to wear from morning until night, but are low enough for a few hours shopping or going out for a meal easily. Never one to stray away from the oversized, I love wearing them with a jumper which is big, but still structured (either in its pattern like here, or in that its more tailored than tent). It's such a contrast of styles; one is smart and sassy, one is sensible and cosy, but I think they work together really well for a day time look which seems much more thought out than throwing together a jumper and boots.
Night time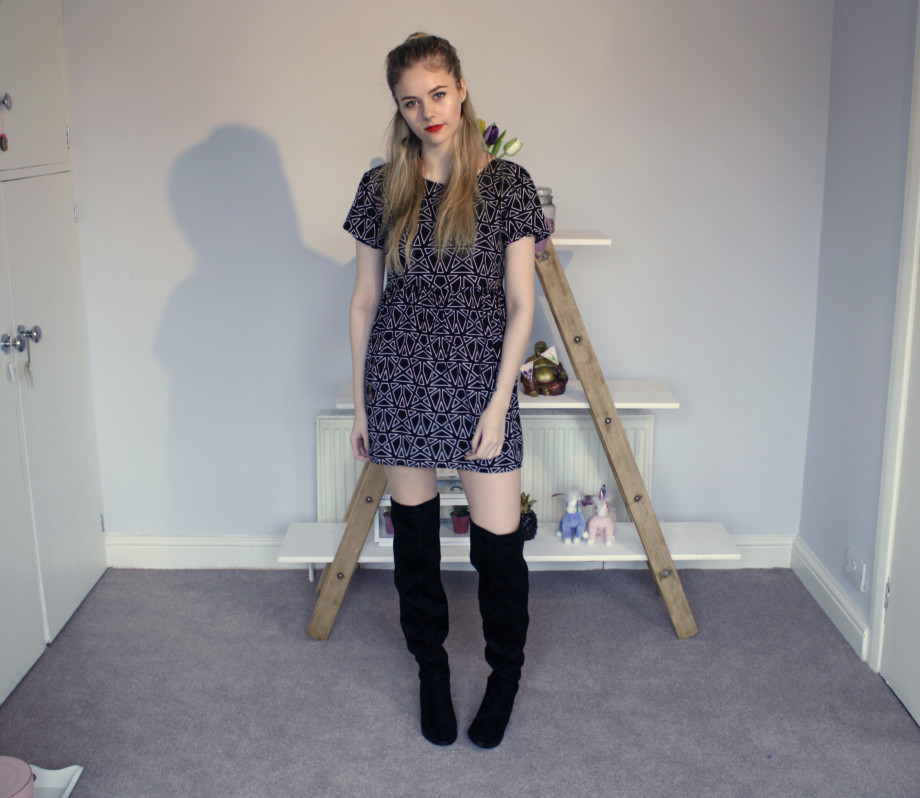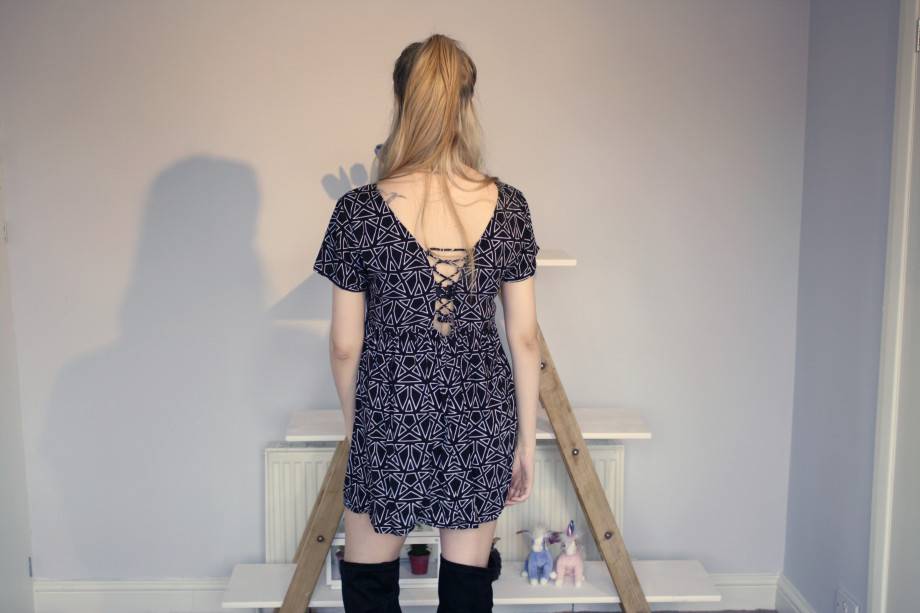 This Motel dress is a mental replacement for the sun and moon one they did last year that I never got my hands on (ironically, they started selling them again once I bought this) but the geometric pattern is actually a lot more wearable for nights out, rather than just giving off a festival vibe. It's a smock dress, which you can make looser with the lace up back, and it's perfect for nights out where you're going to be getting some kind of food or drink baby going on. The boots make this outfit surprisingly warm but I've been pairing this with a light denim jacket when I head out.
What are your thoughts on over the knee boots? Not a fan or totally in love?