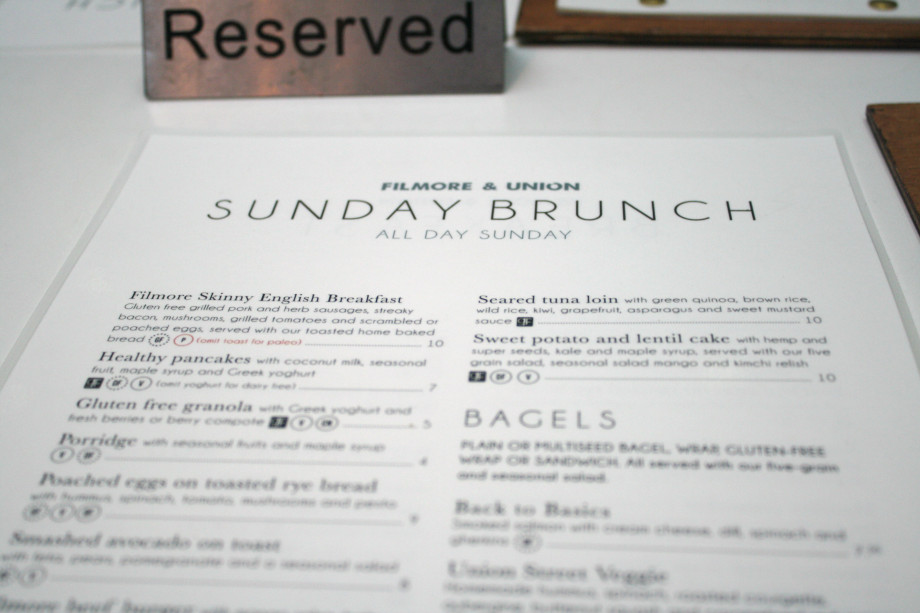 I love eating out, but I'm one of those people who literally look at a piece of bread and put on 5lbs. So eating out often means I can't just go for the huge, greasy, delicious options – I usually opt for a salad, or sub chips for vegetables or something similar. It can get quite tedious constantly going for the healthy options, especially when some restaurants have just basic boring options. I firmly disbelieve that you should have to eat plain or simple foods just because you don't want to leave a meal feeling stuffed, bloated or pig like.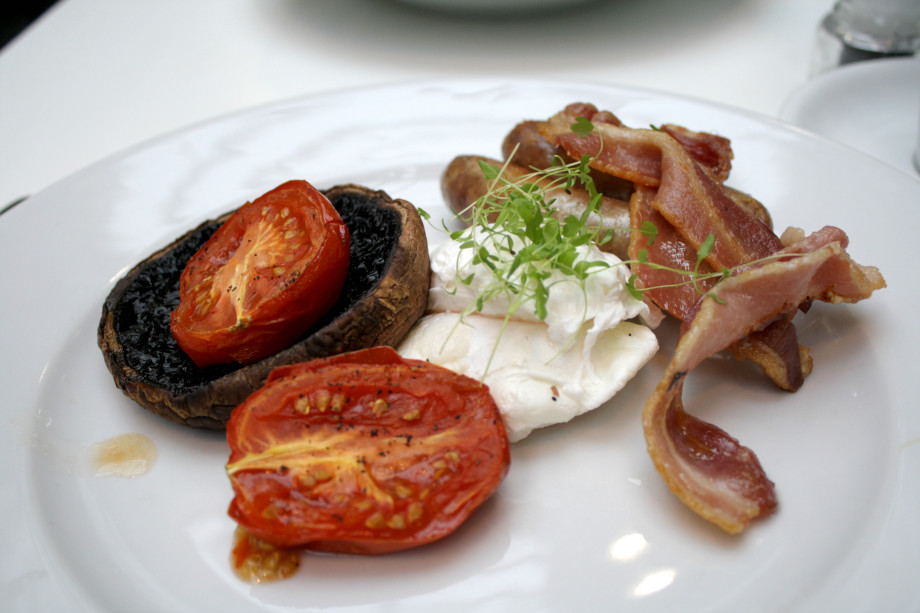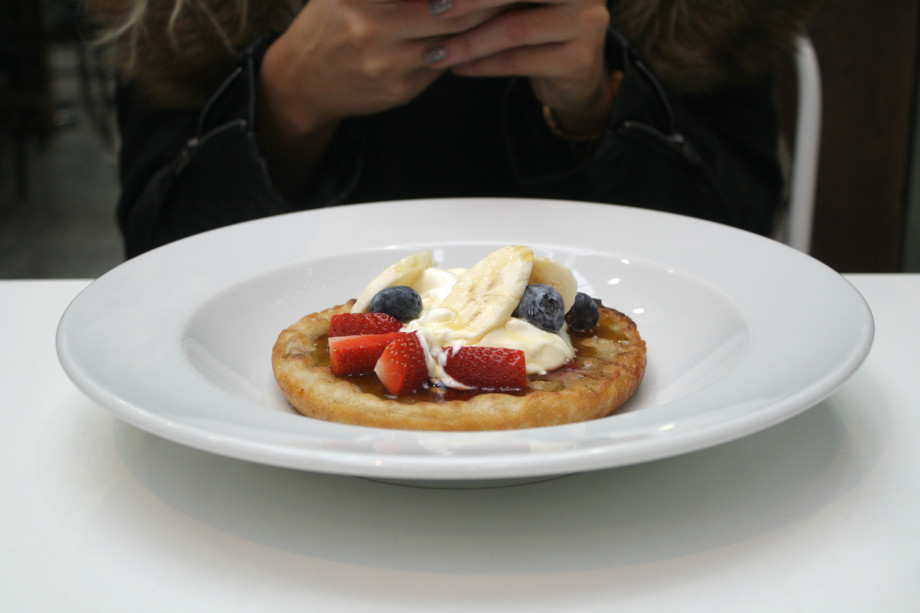 That's why I like visiting restaurants that cater for healthy eaters, and Filmore and Union in Leeds is exactly that. I wanted to go for brunch (I LOVE brunch) but not have to worry about cutting back the rest of the week, so did some Googling and stumbled upon Filmore. They are the epitome of #eatingclean – a huge menu of smoothies, juices, smashed avocado on toast, gluten free, vegan, vegetarian options… With everything looking absolutely divine, so I asked my friend if she'd come with.
I got the Filmore skinny breakfast, with rye toast omitted and a coconut milk coffee; and Inken got the healthy pancakes made with coconut milk and the low GI smoothie. The smoothie portion was a bit small, but the food really nice. I'll be honest, without the toast the portion of mine wasn't huge but it was still more than filling, and the pancakes were apparently super nice – although I think Inken would have preferred a stack instead of one huge one.
There are a few Filmore and Unions throughout Yorkshire, and we visited the one in Victoria Quarter in Leeds City Centre. It's a cute location, as the VQ is stunning – although being open plan it did get a little cold. The restaurant/ café décor is simple, fresh and cute and it is definitely a perfect coffee spot (especially as they have the most delicious looking cakes!). I've been back for lunch since and got the coconut chicken salad (my friend got the burger) and once again was impressed with how fresh, healthy and tasty everything was!