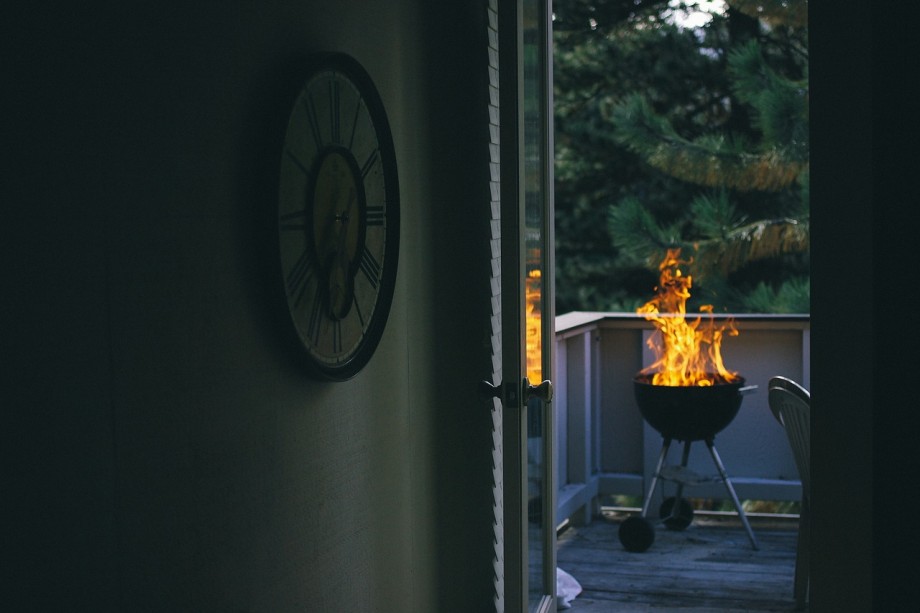 It's been the coldest, most boring summer so far. No offense world but 10 degrees is not June weather. However, it's meant to be a heatwave coming. Not in Leeds I'd imagine, but there's definitely going to be some people cracking out the barbecues and for any vegetarians (or those who want a bit of variety in their food), this is the post for you.
So I've been veggie for seven months, and it's been smooth sailing. But as much as I like quorn and love halloumi, I don't want to be inundated with the same veggie options at barbecues so I e-mailed round some brands and asked them to send over their best options. I've not tried these (apart from the M&S ones – amazing) and I've not been paid to promote any of them, I'm just helping you find a better selection of veggie barbecue food because I'm nice AF.
Waitrose
Beetroot and goats cheese burgers, £4.00
Goats cheese is one of my favourite cheeses and makes a great main as it has such a strong, distinctive taste. I've also really got into beetroot lately (blame the bistro salads you can buy bagged, delicious!) and I can see a sprinkling of pine nuts which goes amazingly with goats cheese. Obviously this isn't a traditional American barbecue flavoured burger but that's the beauty of being vegetarian; trying new flavours instead of sticking with the boring.
Aubergine and feta burgers, £2.39
Feta is also up there in my top cheeses; I stick it on every salad ever. I can't say I particularly eat aubergine normally but as it's a juicy vegetable, it helps to prevent these veggie burgers from drying out which is a common problem in some vegetarian options. The coating looks especially delicious too.
Sainsbury's
Cheesy bubble and squeak sausages, £2.30
Most sausages bought for a barbecue are cheap and nasty, so even if I wasn't vegetarian I'd be more than tempted by these cheesy versions. Veggie sausages are nice normally, but these look beyond delicious. I love cheese so much so throwing them in these sausages sounds like a dream come true.
Moroccan style sweet potato croquettes, £2.30
Although these would probably need to be done in the oven prior to being finished off on the barbecue to get the right level of crispiness, I think it would be worth it. Potato croquettes are fabulous in general, but sweet potato croquettes? Need.
Marks & Spencers
Chipotle chilli bean burgers, £3.50
I tried this at the M&S Press Event I went to and ohmygod they are so good! Like actually better than any meat burgers I've had. I even had to double check it was vegetarian! I actually had these at a recent barbecue while on holiday (yep, we took them with!) and they were once again fabulous.
Butternut squash and smoked paprika sausages, £3.00
I also tried these at the M&S press show and seriously, so good! You'd never know it was made of butternut squash and not meat. The smoked paprika just brings out this richness that you don't find in normal sausages and really adds to the barbecue flavour.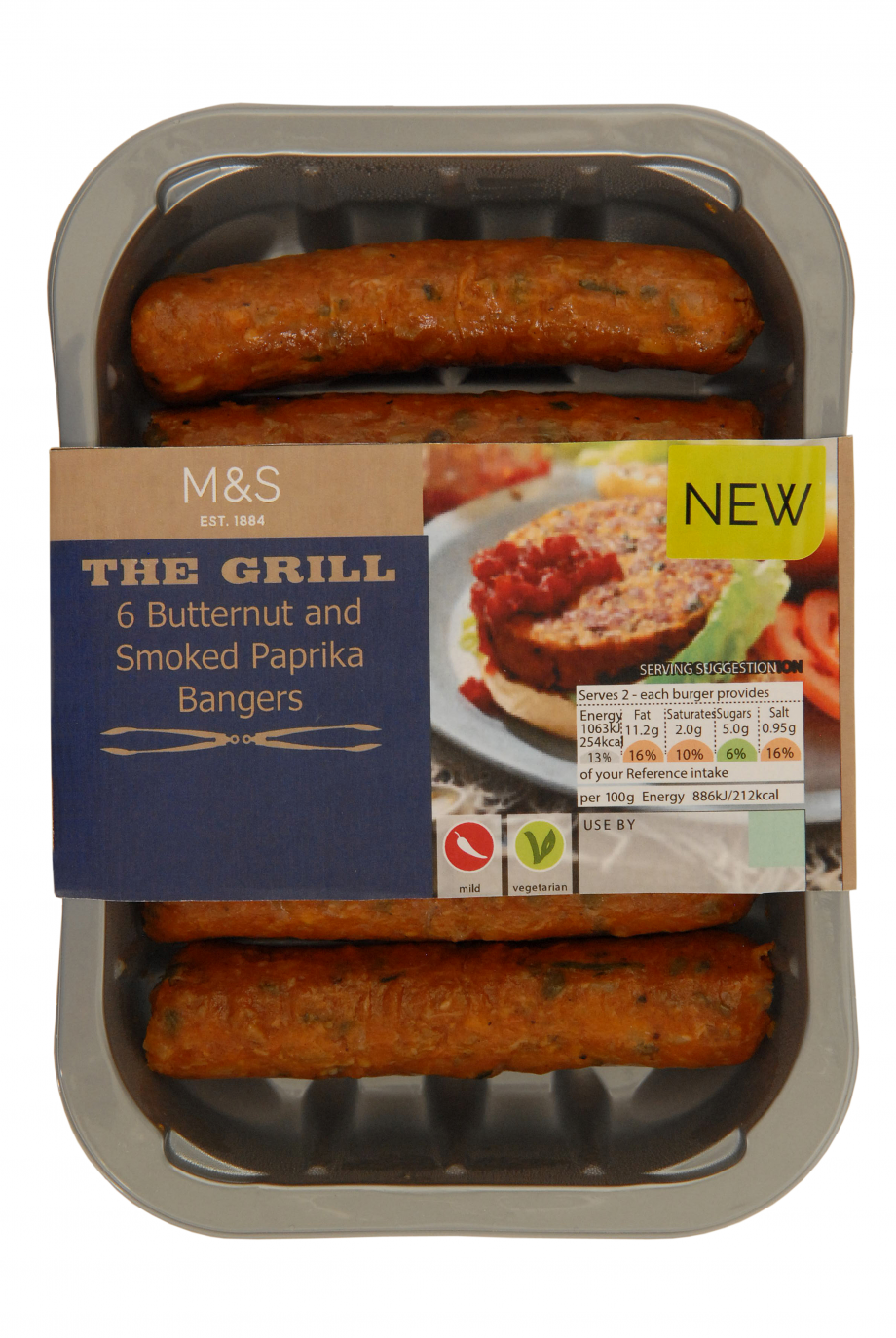 ASDA
Meat free sweet chilli sausages, £2.28 / 2 for £4
I love sweet chilli and go through copious amounts of sauce at home, so having a pre-flavoured sausage is definitely a win for me. Sometimes pork style veggie sausages can be a bit bland without seasoning so this is a sure fire way to make it a contender for meat.
Mac n Cheese donut burger £2.28 / 2 for £4

Erm… I actually think I just died. Mac and cheese is 100% the best dish to have as a side at a big barbecue, and the only thing better than carb filled mac and cheese is putting it into a carb filled bun and shoving it in your face.
When I was about 16, I was vegetarian for nearly a year and eventually started eating meat again because I was fed up of facing the same cheese sandwiches or mushroom risotto everywhere I went. I'm so glad that there's actually a choice for anyone boycotting meat now, and that most of the time the veggie alternative is more exotic, well thought out and probably more delicious than the meat versions.
I appreciate this is a much less chatty blog post than my normal ones and don't worry, it's not a regular thing! Just making the lives of food lovers and vegetarians that little bit easier.
Will you be trying any of these this summer?