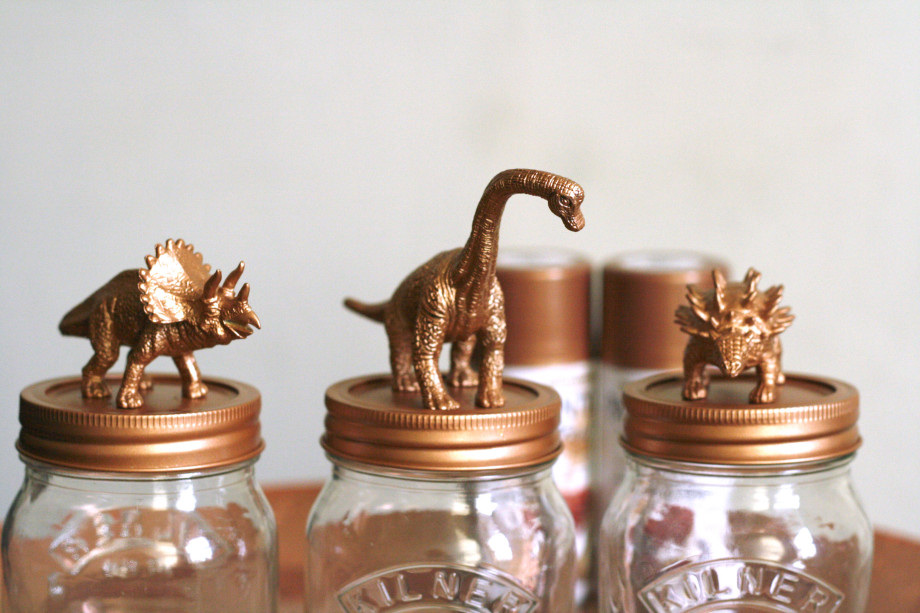 I am guilty of pinning way too many DIY crafty things on Pinterest and not getting around to doing them. It's not that I don't want to because trust me, I love crafts! I just don't have a lot of time or a particularly large attention span. However, with my tenancy coming to an end at my current, gross hovel, I am excited to have lots of pretty new things on show in my new home and I saw this cute little pin on Pinterest and that was it. I put together these bad boys in less than an hour, and they encompass a) mason jars and b) copper, therefore making it my most favourite thing ever.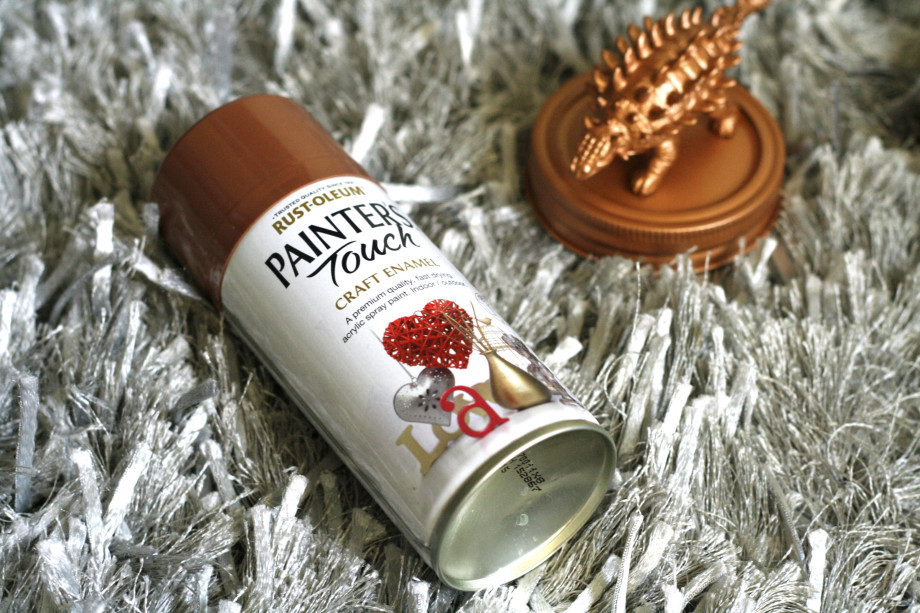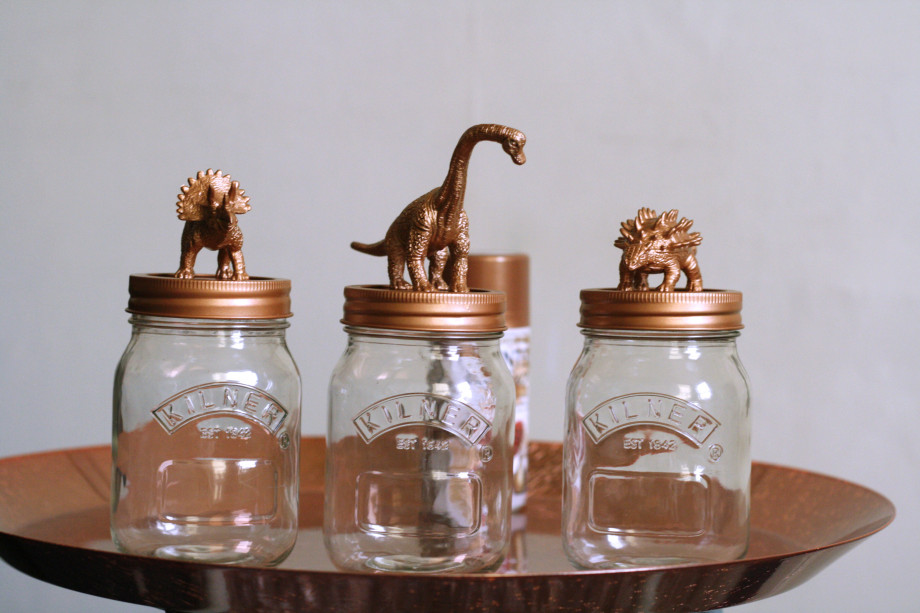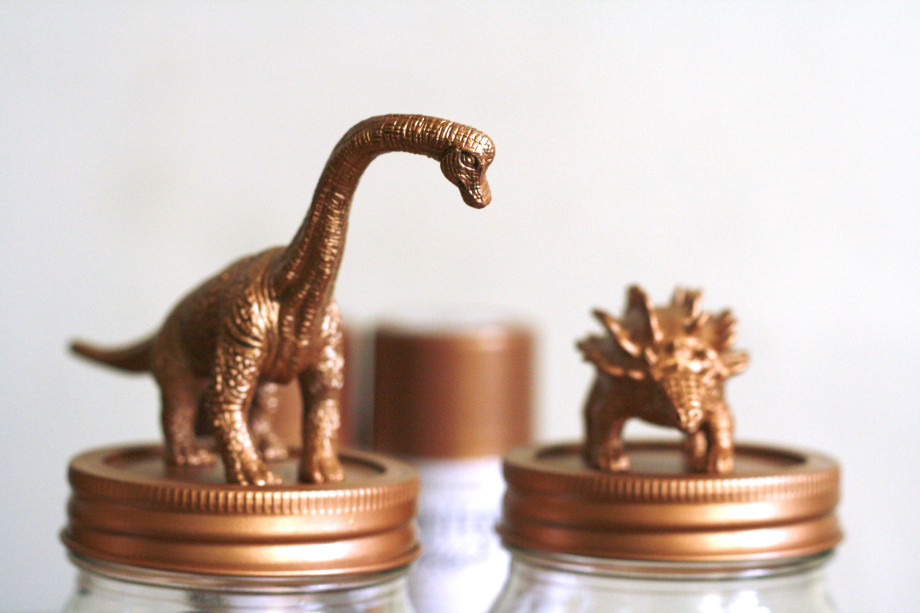 I was going to do a step by step tutorial but I went outside to spray paint (Scott doesn't trust me in the flats with spray paint, say wah?) and it was so bright, the pictures turned out terribly. So I'll guide you through with my words, it's not exactly hard. If anything, the hardest thing is finding the toys to use. Apparently no charity shops ever sell cheap plastic toys, when did that stop? I also found it hard when the first spray paint I used was broken and basically exploded, meaning I had copper cuticles for a week. It was one of those days.
Anyway, to make these adorable things you pick up some mason jars (Wilkinson, £3), some metallic spray paint (again, Wilkinson, £3), some plastic animals and some super glue. Then you go outside or lay down a load of newspaper, take apart the mason jar lid and spray paint the hell out of the lids, plus the plastic toy. If you do a thin layer, it dries in five minutes and you can build up the layers to make sure everything is completely covered in paint. Once it's all dry, which is around 15 minutes, you can glue the lid back together (a Milner jar is in two parts for an unknown reason) and then glue the toy on. I did this willy nilly on my table, but I'd actually suggest once the lid is glued back together and put it on the jar before gluing the toy on to make sure it faces the front of the jar. I can't screw my umbrella head dinosaur on fully now if I want the Milner label at the front like the other two dinosaurs. Live and learn, eh?
In my dream bedroom, these will hold cotton wool goods and sit on my dressing table by the mirror as a quirky storage option to make me look slightly more tidy than I really am.
So; overview of this product. Cheap, quick, cute, should be done. There you go! Well worth an hour of your time.