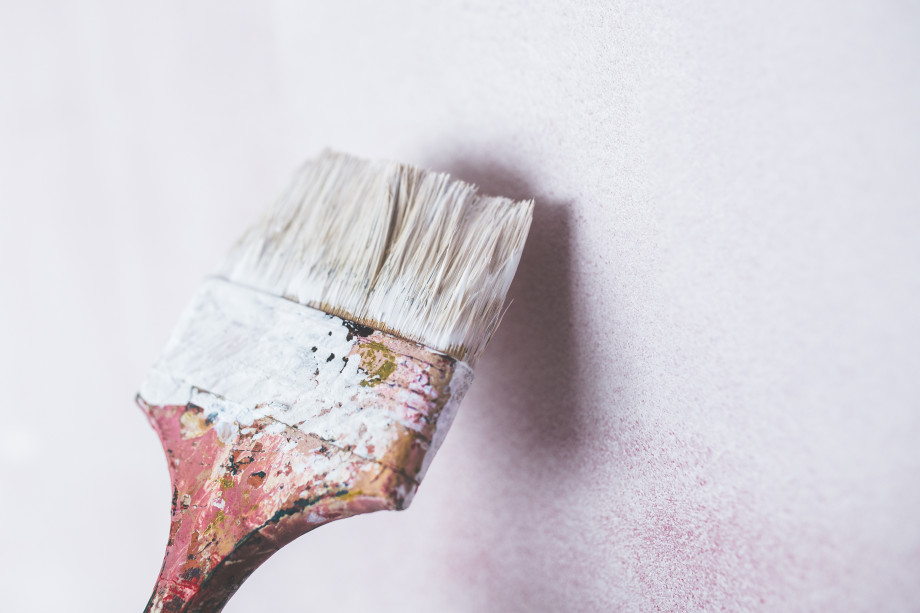 So, you might have noticed I've been absent for a while. Life has been pretty hectic and crazy, and I definitely owe an apology to a few PRs for delayed posts. As well as being generally busy at weekends, my boyfriend of nearly four years and I have recently broken up but are still living together (we're young and broke, after all). It's actually been a good split as far as things go but it still sucks so you can see why I've not been in the mood for blogging, I hope!
Luckily we live in a two bed house, and one of the 'perks' is that I can make my room as me as I would like. I've mentioned it, I don't know, a billion times on here how happy I am to finally be in charge of my own decor after living in student housing for so long, so today I thought I'd finally start to unravel little bits and bobs of the things I am most happy with. It's not a full house tour because ain't nobody got time for that, but two of my favourite aspects of my home.
My makeup station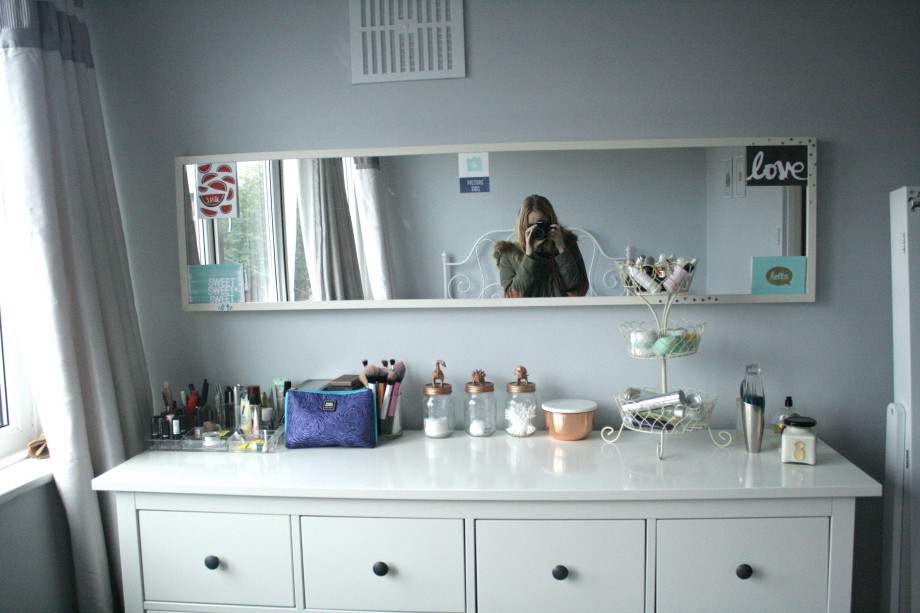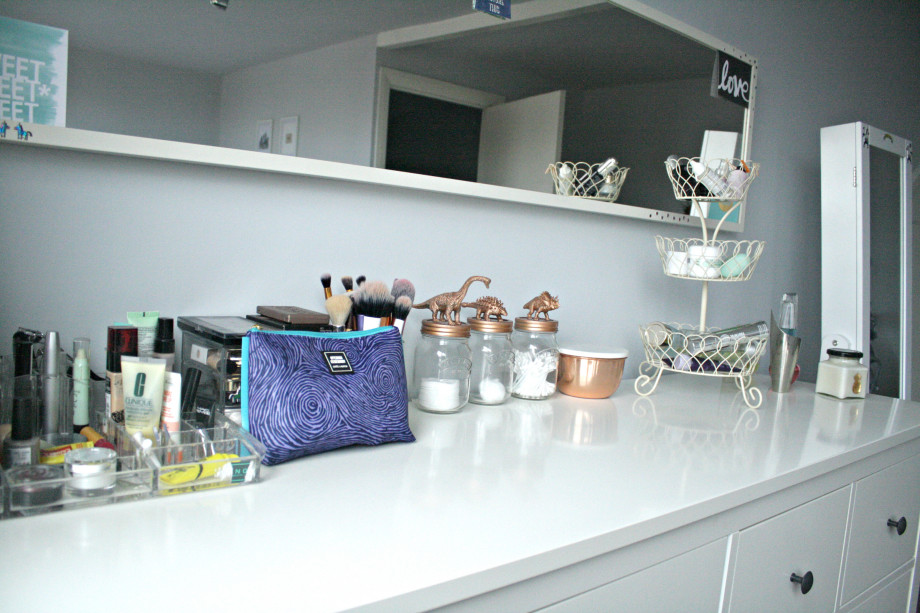 I really, really wanted a dressing table when I was searching for furniture but there wasn't enough space for both a table and a chest of drawers. I decided to go supersize with the drawers and claim it as my table, and actually I'm much happier with the result. It only takes me 10 minutes to do my makeup so not being able to sit down isn't an issue, and I rarely brush my hair let alone style it so again, no biggie.
I've gone for a clear white, cream and copper theme here, but kitting it all out was actually fairly inexpensive. The cake stand, which holds all my skincare, cost me £1 from a car boot sale, but I've seen the exact same one for £7 in Habitat if you're interested. The coppertrinket box was sent to me from House of Fraser and holds my jewelry; it has a marble lid and is honestly so beautiful and Instagram worthy. The mason jars are DIY by moi, and my makeup brush holder is an old school glass cookie jar I found in a charity shop for £1. The makeup holder things were from TK Maxx and cost like, £10 each if that.
My shelves
My living room is still a work in progress, as furniture like TV stands are ridiculously expensive so I had to settle for okay ones. I spent months looking at wall art for the wall to make it seem more me and couldn't find anything I actually liked, so when Homebase got in touch asking if I was working on any projects I had a light bulb moment and thought, why not put shelves up and have multiple decorations? I was given £70 to spend at Homebase so I popped down to the one in Leeds which is huge, with a Habitat and Laura Ashley as well as loads of furniture and garden things.
I bought two pine shelves (complete with all the bits you need to attach them), a spirit level so they could be put up straight, a cute little succulent, this awesome deer head from Habitat, the glass pot from Laura Ashley, and two Habitat photo frames. I haven't quite found the right art for them yet, so if you have any suggestions send them along!
I already had the Buddha, the hand candle thing and the mason jar (spray painted by moi obviously), and the copper photo frame was a £2 bargain buy from Primark. I only discovered their home stuff recently and I am so sad as it's amazing!
The plan is, now life has settled down, to start blogging regularly again (hopefully once a week, but I am busy every single weekend now until Christmas so that may not always be possible). I'm a bit anxious about photography now it's getting darker, you can see here my photos are grainier (read – shitter) than usual just because natural light is hard to come by when you work full time and don't have weekends free!
What have you all been up to lately?