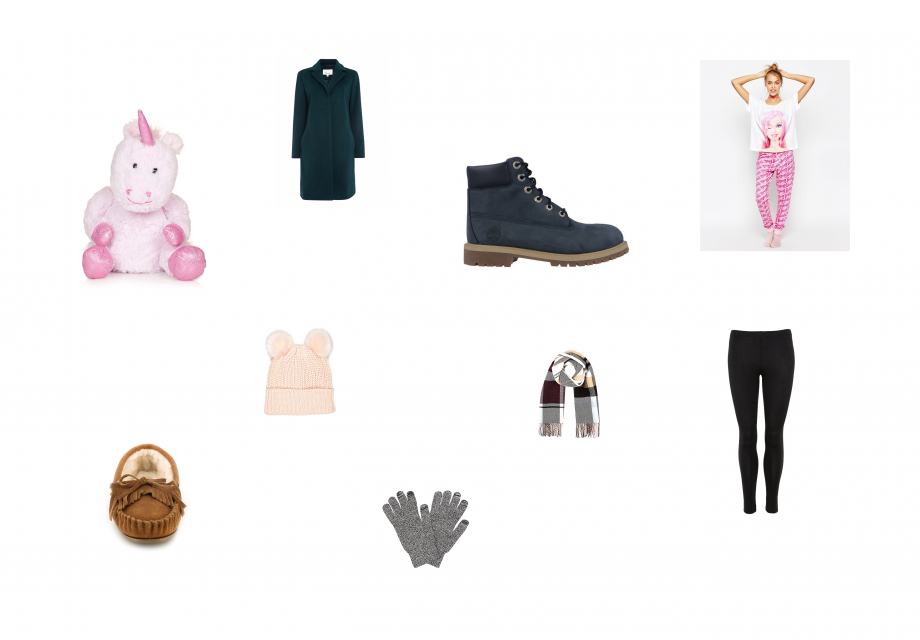 Unicorn hottie / Boyfriend coat / Navy Timberlands / Barbie Pyjamas
Baby pink pom pom hat / Burgundy checked scarf / Thermal leggings
Mocassin slippers / Grey touchscreen gloves
Well hasn't the weather been absolutely delightful this week? And by that I mean, literally zero degrees at one point. I can't cope. I may actually be turning into a snow queen, and I'm thinking more frost bitten fingers that beautiful frosted lashes.
Obviously all this cold (and wind, and rain, and snow) has got me dreaming of hot chocolate and duvet days, as well as thermals to keep me warm when I have to leave the house. Naturally, all this pining has resulted in a wish list – isn't that what bloggers do?
What have you got your eye on to keep warm this winter?