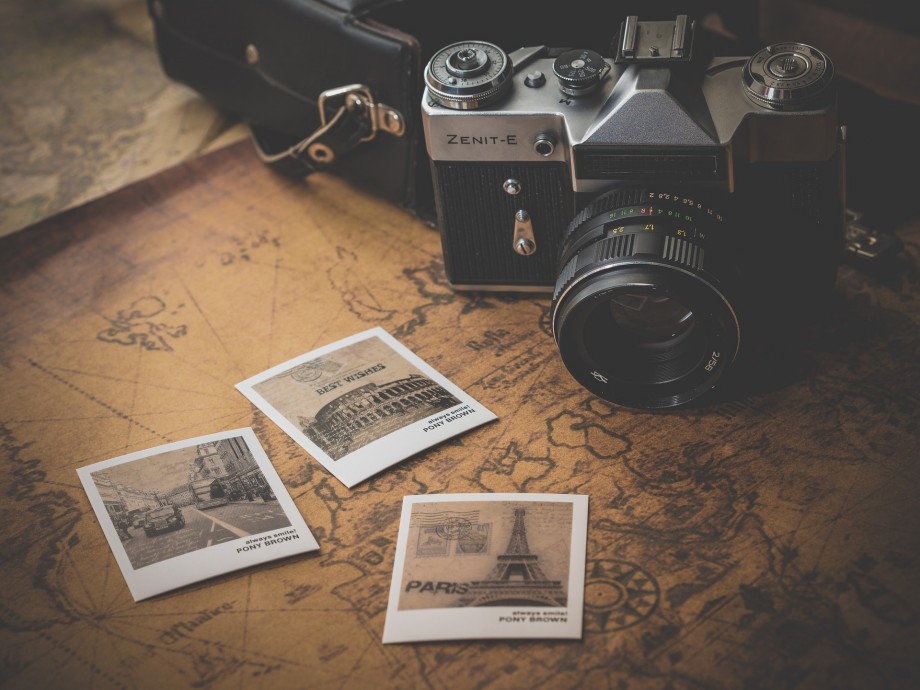 I've done a travel bucket list post in the past but, new year new list and all that right? Travelling is something I love, although it's unlikely that I'll be jetting off on a year trip any time soon. I'm seeing the world one city break and holiday at a time; last year I crammed in Portugal, Paris, Amsterdam, Budapest and New York.
This year I'm hoping to visit another four countries, although I doubt it'll be anywhere as far out as America this time! Being permanently skint (ahem; living beyond my means) means exotic trips are not on my immediate to visit list, instead I'm sticking to Europe for now and then branching farther out as and when I have the money. I've grown quite a list of long haul destinations I want to visit, and being a blogger I am obviously going to share them with you!
Bali, Indonesia
I have to be honest, the main reason I want to visit Bali is that it looks so damn beautiful. I think you can get carried away with travelling and want to squeeze in as much activity as possible, and you end up being more exhausted than when you went away! Bali is super cheap, so having a luxury stay is ridiculously easy on a budget. One of my friends went and was getting £2 massages, as well as staying in a 5* luxury resort for less than £20 a night! As well as chill activities and beautiful beaches, the culture is very spiritual, with breathtakingly beautiful temples and landscapes. Definitely a place to be at one with yourself.
Tokyo, Japan
Japan seems like an amazing country to visit, as its so technologically advanced (also, they do so many flavours of KitKats?!). Aside from crazy tech, they have so many historical temples and shrines I think would be really awe inspiring, insane architecture (above and beyond pretty historic buildings) and cool non-western traditions (origami, kimonos, huge festivals, lanterns) that you don't get anywhere else. Also, Japanese food is great!? I love cities, so obviously Tokyo is my first choice of where I would go in Japan – there's nothing like being an anonymous piece in a big city in my opinion. I loved Times Square in New York, and Tokyo seems like one giant Times Square; and with the world's fastest train, it would be easy to take trips elsewhere in Japan if I wanted to experience something a little less busy.
Singapore
I kind of want to go to Singapore just for the skyline at night. The entire city is beautifully lit up, and there's something about cities at night that mesmerises me. Not only is the skyline perfect, they have loads of rooftop bars you can enjoy it at while drinking cocktails – could there be anything more perfect? It's meant to have amazing shopping, and even the airport sounds incred. Somewhere you wouldn't mind delays!
East Coast, Australia
Although not a single place, I think it is pretty common for most people's Australia wishlist to feature a route rather than a single place. The East Coast is home to Sydney, Melbourne, Queensland, the Great Barrier Reef, Byron Bay, Brisbane and Cairne. Sydney's party scene, Queensland's gold coast, Brisbane's koala sanctuary, the Great Reef's marine life – and generally good coffee, trendy bars, beautiful beaches and an overall laidback vibe are all reasons why the East Coast is on my list.
New Orleans, America
So, I'll admit I'm basing my entire reason for wanting to visit New Orleans off an episode of Hart of Dixie. They're doing karaoke (erm, yes pls) and even though it was just a TV episode, the New Orleans vibe seems like so much fun! Upon further research, it sounds like an amazing place; super chill but lively, friendly and fun. Jazz music, welcoming locals, and hearty foods (stacked sandwiches, rich gumbos, sweet tea and beignets) are all something I could get used too.
There's loads of places I'd love to go to (basically, anywhere and everywhere) but these are the ones I'll be ticking off first. I probably won't be doing any of these this year – thinking more Prague, Berlin, that vibe – but you mark my words happy readers, I will be visiting them as soon as possible. Even if as soon as possible isn't really soon at all.
Where's top on your long haul travel bucket list?
This post contains sponsored links. All opinions etc are my own as per!