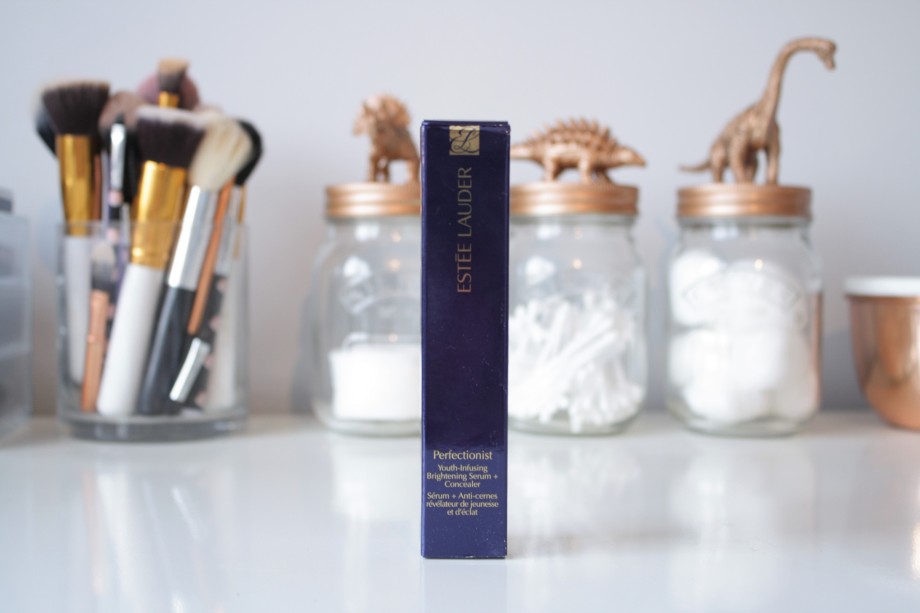 I am officially an Estee Lauder skin makeup addict. My foundation, concealer, and under eye concealer and highlighter are ALL Estee Lauder, and I swear my skin has never looked so good.
I bought this in New York, in like my third trip to Macy's. That place is dangerous, seriously. The Perfectionist Youth Infusing Brightening Serum and Concealer is a duo product; one end is a creamy stick concealer, the other a liquid highlighting concealer serum. I specifically asked at the counter about covering dark eye circles and this is what they recommended.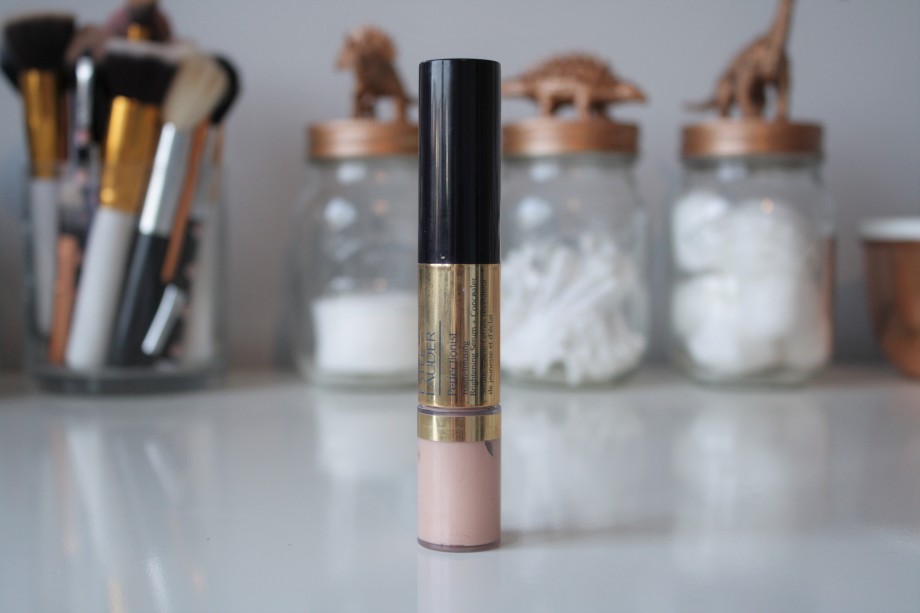 To use under your eyes, you swipe the concealer stick on, dab on the serum and then blend. The concealer is unbelievably creamy and easy to work with; it practically melts into your skin! It can be used alone to cover spots, and it has a good coverage, pretty similar to the double wear concealer.
The serum is like a liquid highlighter but less shimmery, and it does do a really good job of lifting up the eye area. I sometimes use this instead of a highlighter if I'm feeling a more dewy look as it brightens up my skin without being too pearlescent. Again, it blends in extremely well and I feel it helps prevent the concealer part from being overly drying.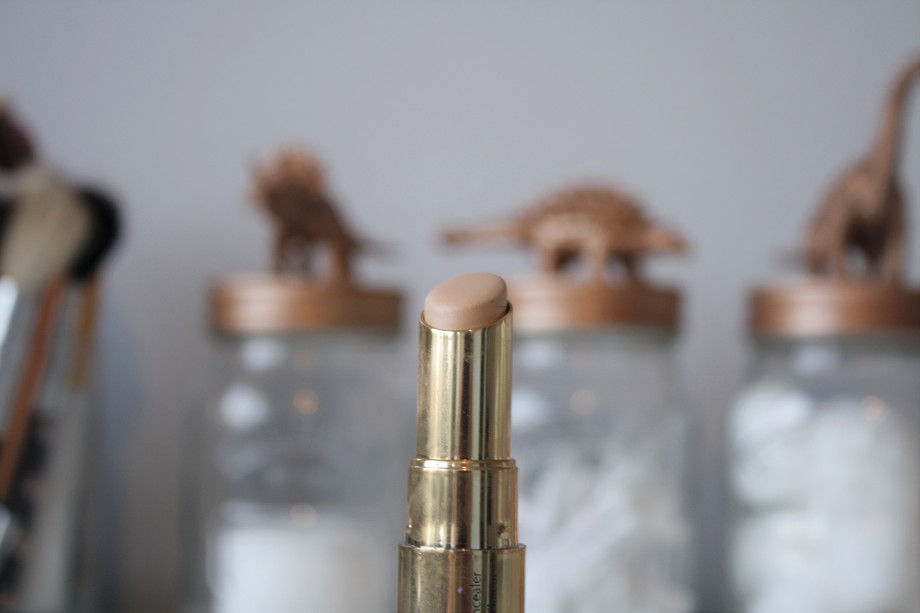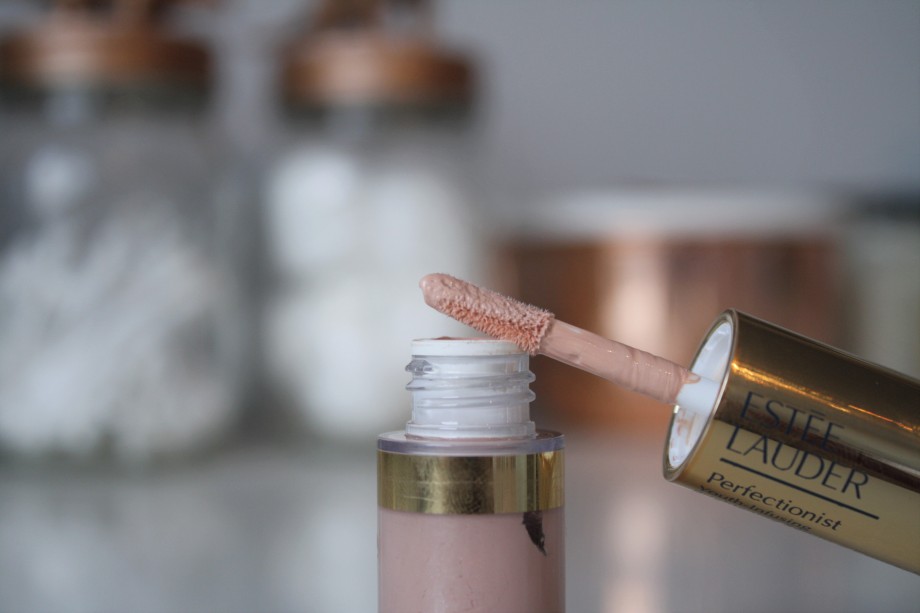 I'd definitely buy this again, it's expensive but you use so little I can't imagine needing to replace it any quicker than around six months, and because it works as both a concealer and highlighter its a great product to take out with you if you're short on handbag space.

It's also really good at hiding my horrendously dark circles and making my skin look healthier in general, without being cakey or drying it out. It's a strong 9/10 from me!