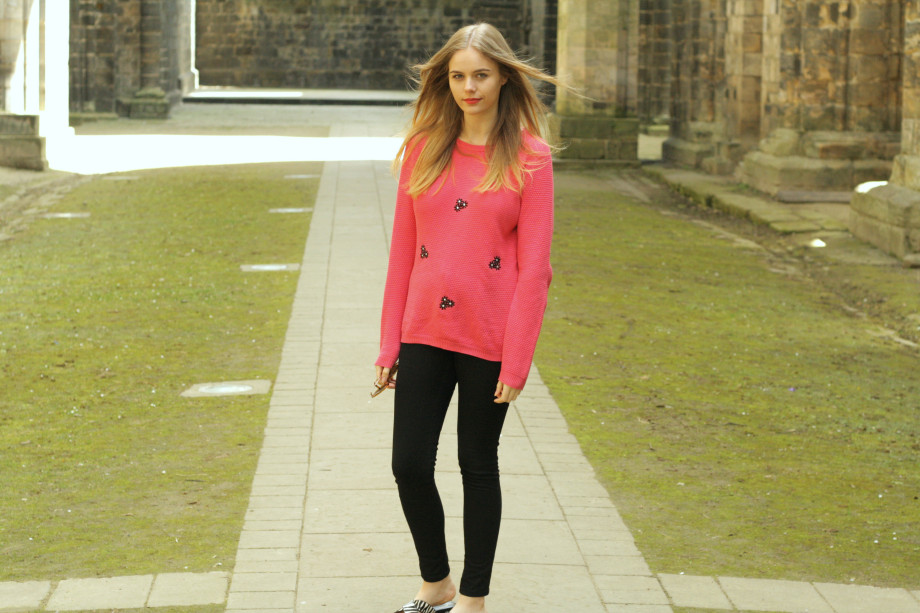 You've probably not actually noticed because let's face it, my blog isn't your sole reason to live, but I have been posting less often recently. I've not even been that busy, I've just been happy spending my evenings watching Netflix and my weekends with plans. When I first started blogging, it was new and exciting and I wanted to do it all the time. Now, I still love it but I also love spending what little free time I have just catching up on me time so blogging has taken a little back seat but I will be posting at least weekly for the foreseeable future. If I fancy posting more, I will, and if I occasionally miss a week, then well you'll have to take to my Twitter to catch my charming personality.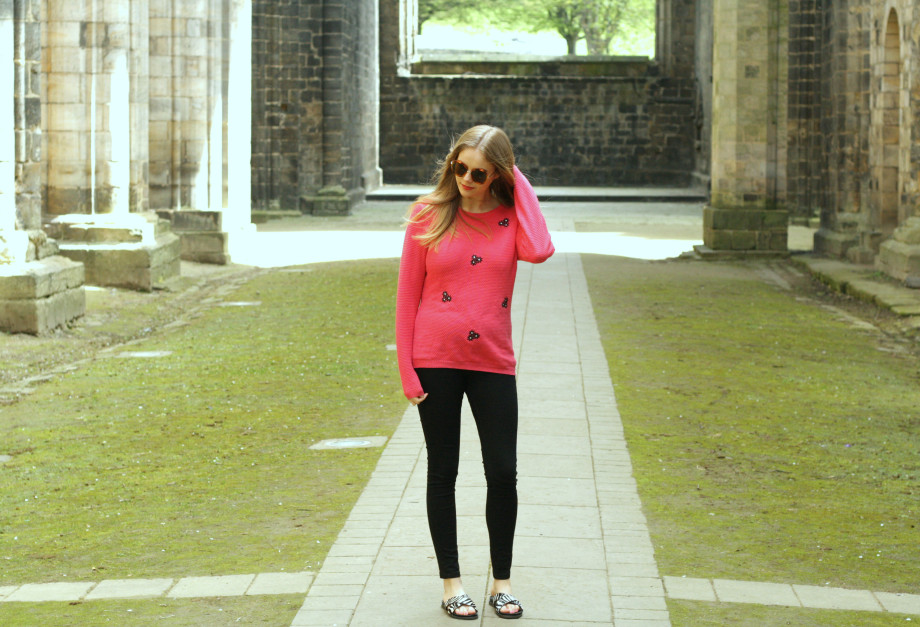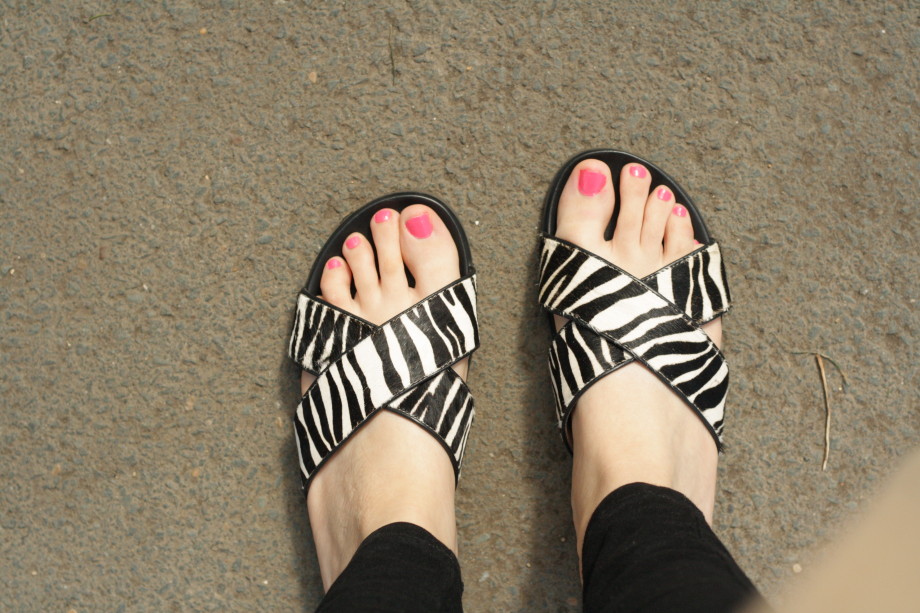 Last weekend, Scott and I went to the Kirkstall Abbey in Leeds and popped in the farmers market they have on the last Sunday of the month. We got the most delicious brownie (sorry, no pictures) and fresh bread and headed to the abbey for some outfit photos. The sun was out, hence the zebra print mule sandals*, but it was still chilly so I popped on my trusty black super high waisted jeans* which I am in love with. They're jet black, high waisted, super stretchy without being tight and uncomfortable, and just generally everything I want from jeans. I got sent them from Debenhams of their jeans page and it reminded me how I really should look on Debenhams more. They're a bit like a grown up ASOS, aren't they? The coral jumper* is from Scarlett Fashion and I love how it's light enough to wear when the weather perks up, but cosy enough for chilly days. It's a lot brighter than what I'd usually wear but it encouraged me to pop on some bright lipstick and I didn't feel like a clown which is fab!
If I'm being honest, I didn't want to post these photos. Over the past couple of months I've managed to mess up my relationship with food and I have just been in this cycle of restrictive dieting and binge eating. I don't want to say I have a binge eating disorder because it's only this past week I've really accepted that this cycle is completely controlling both my eating and how I feel, but I do need to sort it out because it's completely affecting my life. I've put on a little bit of weight from the whole binging thing and it's all I can see in these photos. As an apple shape (ugh) all my weight goes to my middle so while my legs stay skinny and chicken like, I get a beer belly going on, without the beer. I'm not saying this to get "oh you look fab you're so skinny" comments, but because one of the reasons I've managed to convince myself my eating has been fine is because I've kept up a great front on my blog and social media and it's about time I get myself in check. I need to stop dieting because it's dieting that makes me binge, but I want to lose the weight I've put on and I'm obsessing so much over losing weight that I can't seem to do it healthy, or at all at the moment. Ugh. I'm on it anyway, just taking one day at a time. My bikini body probably won't be ready for my holiday sadly, but I'm trying to get over the whole weight and size as a measure of self worth thing. It's freaking hard!!
What have you all been up to lately? All good things I hope!