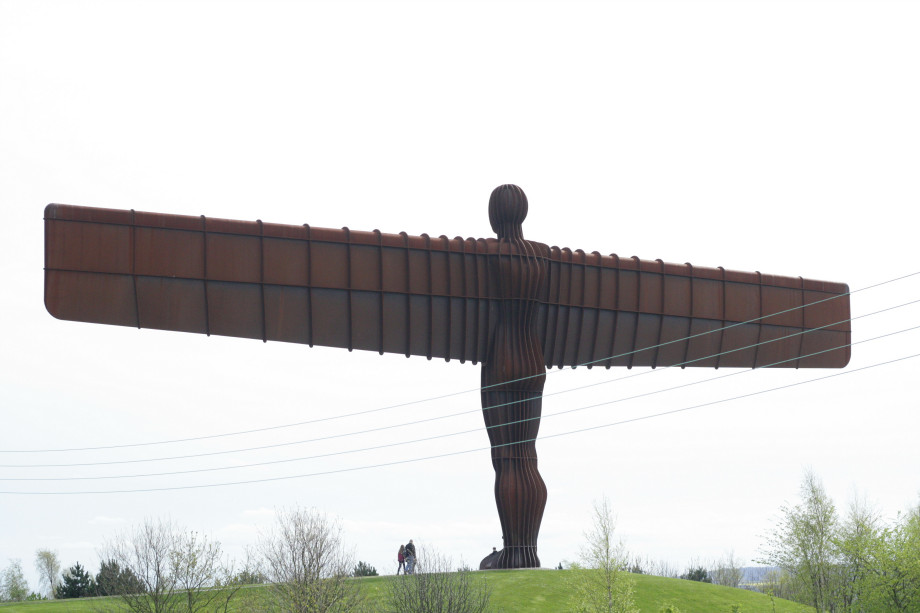 So, news update: I finally have a house!!! It's beautiful; newly renovated with wooden flooring and cream carpets throughout. It's also unfurnished so I have had the time of my life finding furniture, including decorative accessories. It'll take a few months to get it exactly as I want it (or the budget version of exactly how I want it) because it is freaking expensive to pay for estate agent fees (talk about inflation), a deposit, rent and furniture… Not to mention I have two holidays and four birthdays coming up in the next four months. So yes, I am too busy and skint and all sorts of crazy but I'm happy. Also, any of you who read my post on my last life update; I've gone two and a half weeks totally binge free and feeling a lot more positive about things.
Any who, I recently went to the Metro Centre up north for a shopping trip with Scott and his family to get some holiday clothes. Another expense I can't really afford. I grabbed a few things, including a gorgeous white dress from River Island that I definitely don't need but definitely do need. I also got new plates for my new house (you are going to hear a lot about this new house over the next few months, soz) and went for lunch at Handmade Burger Co as their vegetarian menu is beyond fabulous. After shopping, Scott and me took a detour to the Angel of the North which is quite frankly not the prettiest of statues but makes for an almost decent photo! I was sent both this coat and shirt as part of Boohoo's spring style campaign and love them both, especially the shirt – it's all sorts of fab. Oversized but semi-sheer so as not to be frumpy – check. Monochrome – check. Comfy – check. It's safe to say I have taken my love of oversized to a next level. The jacket is a bit big as I went for a size 12 but I like it that way. The neon yellow inside makes me feel a bit cool and retro, while the grey and cartoony lines is tres chic. They have quite a lot of cute coats to choose from but here's to hoping soon it will be warm enough we don't need it!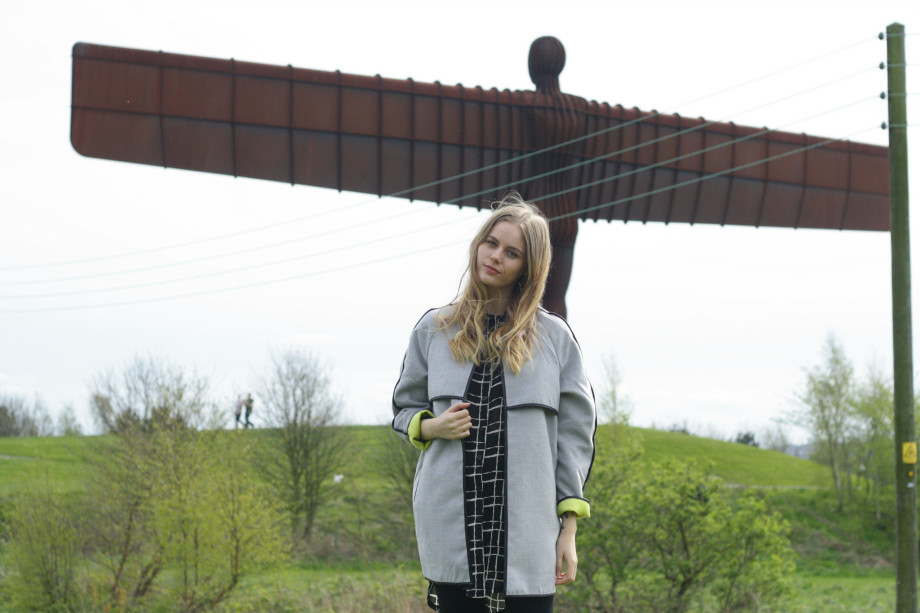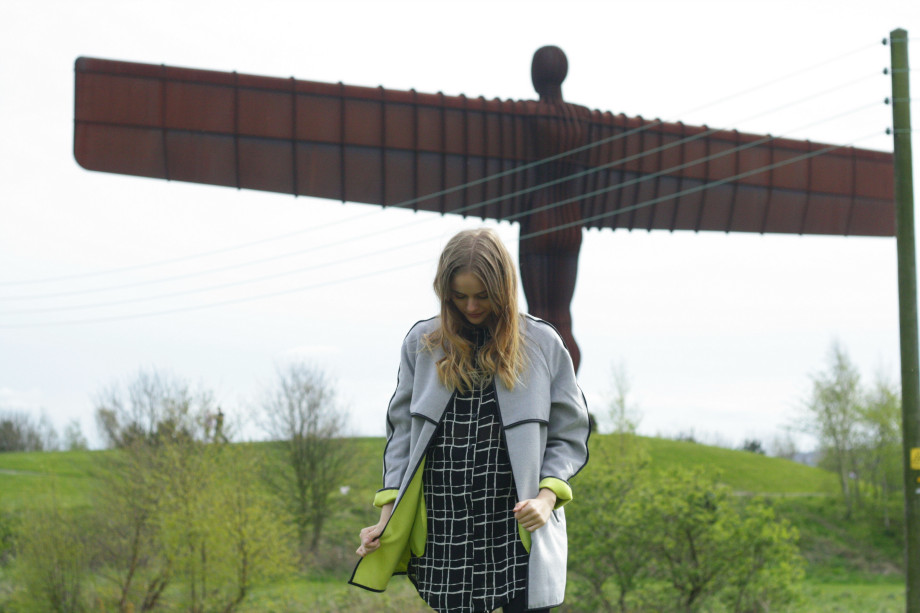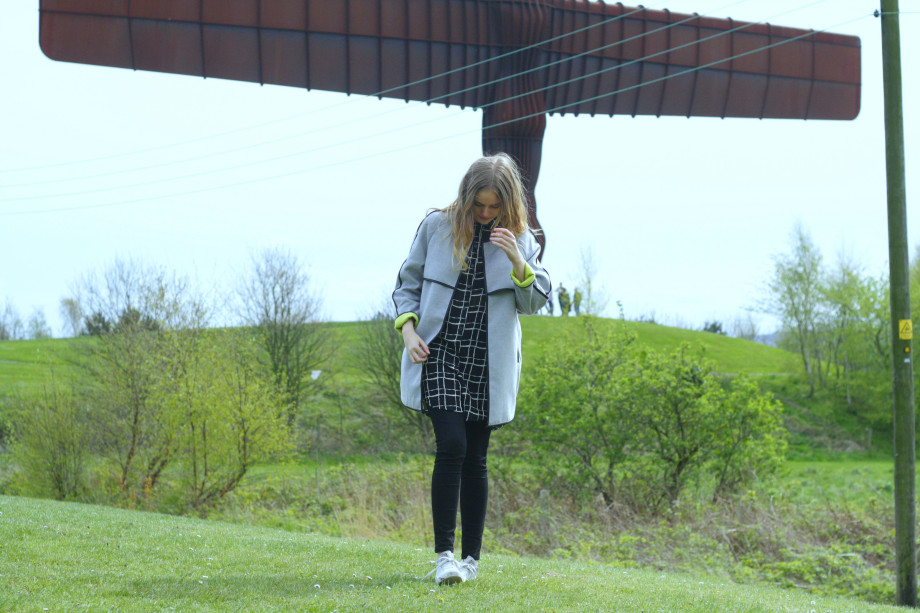 That's pretty much everything in my life right now if I'm honest. I'm up to date on Vampire Diaries, and I feel like I need something to replace a huge Damon shaped hole in my life. Disney on Ice tomorrow (eek!) should help, as should constructing flat packed furniture and choosing where my wall art will go best, but if you have any suggestions on things I need to be seeing or doing (particularly in Yorkshire and Leeds) let me know!