Around Christmas time I was invited to a Ladbrokes Secret Santa event in Manchester, which I decided to go to as Manchester is only an hour train away from Leeds. For the event, we were given £10 to buy a secret Santa gift for a blogger, I was given Clemence from Your Life Is Not A Rehearsal. She's a journalist student and loves vintage, so I got her a vintage inspired notebook, a Christmas Cookie Yankee Candle and some love heart sweet erasers. Once wrapped, I printed off the Ladbrokes tag to go under the Christmas tree at the event.
I was a bit nervous about going on my own, so was pretty much over the moon when I found out Alex from Clouds in Violet Haze was going, as I've met her at previous events. After getting absolutely DRENCHED on the way to the station, we headed over to Revolution bar in Deansgate Locks in Manchester. The event took place in the little room at the top, where we had a bar filled with lots of Prosecco, a nail technician, a Christmas tree to put our Secret Santa gifts under, and lots of props on the table for taking selfies with.
Me and Alex (or Alex and I, for some reason I just hate the way that sounds despite it being grammatically correct) hung around the nail bar for a bit, determined to get festive nails. We were chatting to Laura from Fashion Eat Star and her friend, who were both lovely, and then we got our nails done (me a beautiful rose gold, Alex green with silver snowflakes) and then it was time for food – pizza, breadsticks, chicken kebabs for the meat eaters, dips and this absolutely gorgeous raspberry and chocolate mousse that me and Alex literally cleared the bowl of.
After everyone had had food, we got to take #santaselfies using the props and write our Christmas wishes on numbered tags, and tie these on the Christmas tree. Five winners were picked using randomly chosen numbered balls (a la bingo) and then it was time for the Secret Santas! Alex and I left shortly after so we could catch the train and get back to Leeds!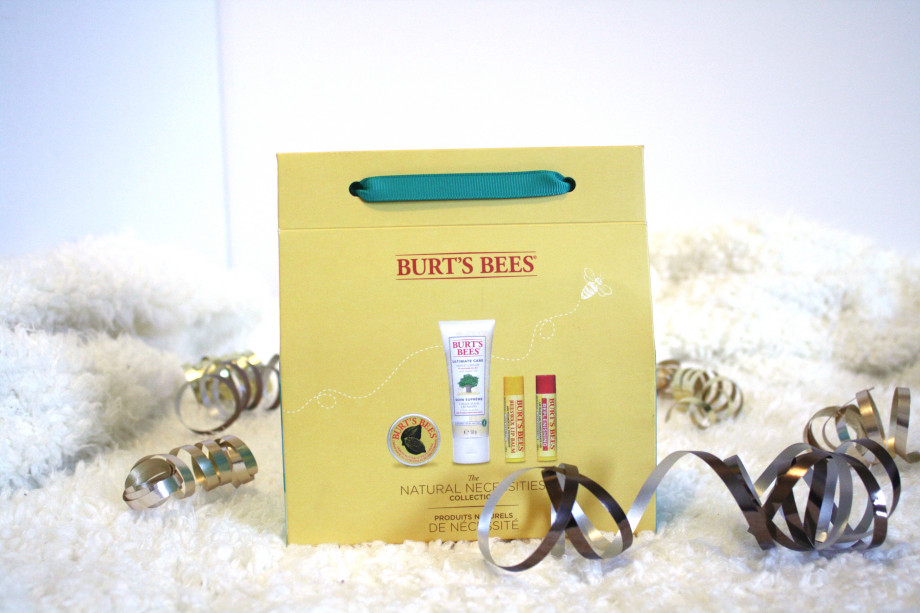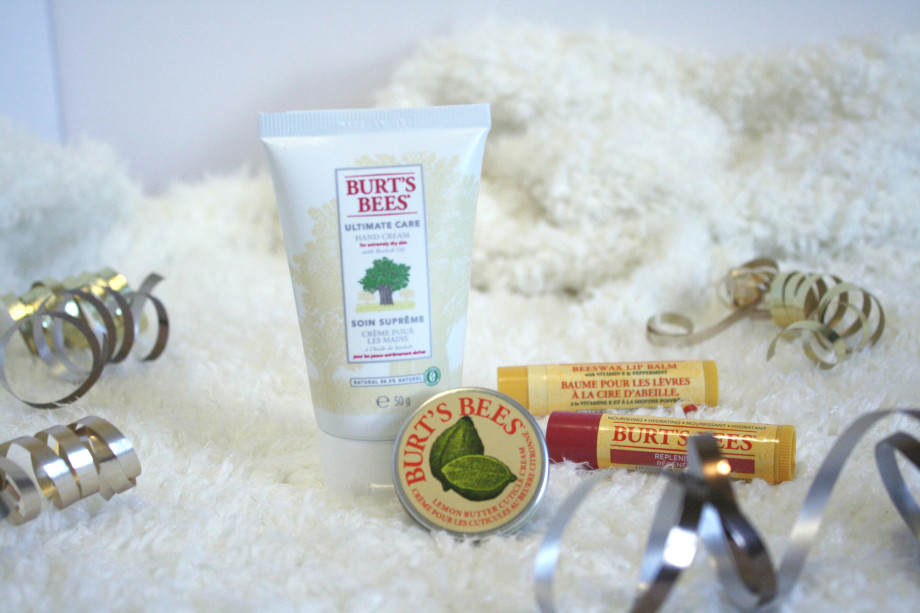 My secret Santa gave me this Burt's Bees Natural Necessities Collection kit, which I love as my hands and lips dry out so badly in winter. The set contains two lip balms, one in pepper mint and one in pomegranate, a lemon cuticle cream and hand cream. I've tried Burt's Bees sets before and been really impressed by them, so I knew I'd enjoy this set. Both the lipsticks smell gorgeous, especially the pomegranate, and are moisturising without being overwetting. I would say they're not the greatest for really dry lips, but just for topping up moisture they're perfect. The lemon cuticle balm is lovely, it smells gorgeous and mosturises your cuticles enough to cut them back without leaving your fingers greasy. The hand cream is the same, moisturising without leaving greasy and wet hands.