I didn't want a lot for Christmas, but Benefit's Hoola Bronzing Powder was something I did. Which I entirely blame bloggers for because a) I didn't even know what contouring was until I read blogs and b) you all go on about Hoola so bloody much! Generally, anyway. Hoola was something I've had my eye on for a while, but as my pre-work makeup routine has to be done in 10ish minutes, I didn't want to pay £23.50 for a bronzer/ contour I wouldn't be using daily. Another reason I don't contour too often is because I have so much scarring on and around the contour line that it can actually emphasise these and make me look a bit pants. I really need to get Estee Lauder Doublewear Foundation so I can hide them better. I should have asked for that for Christmas too, really! Oh well.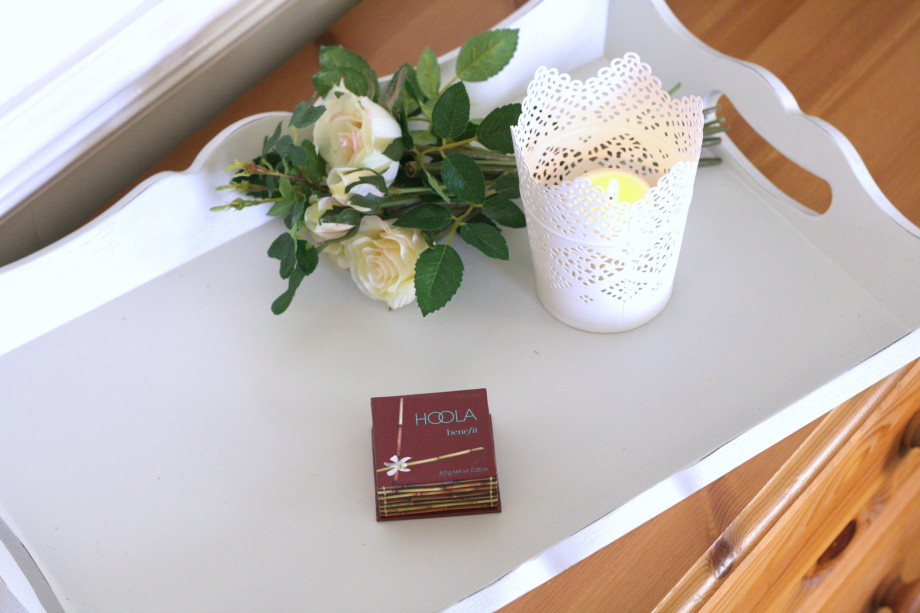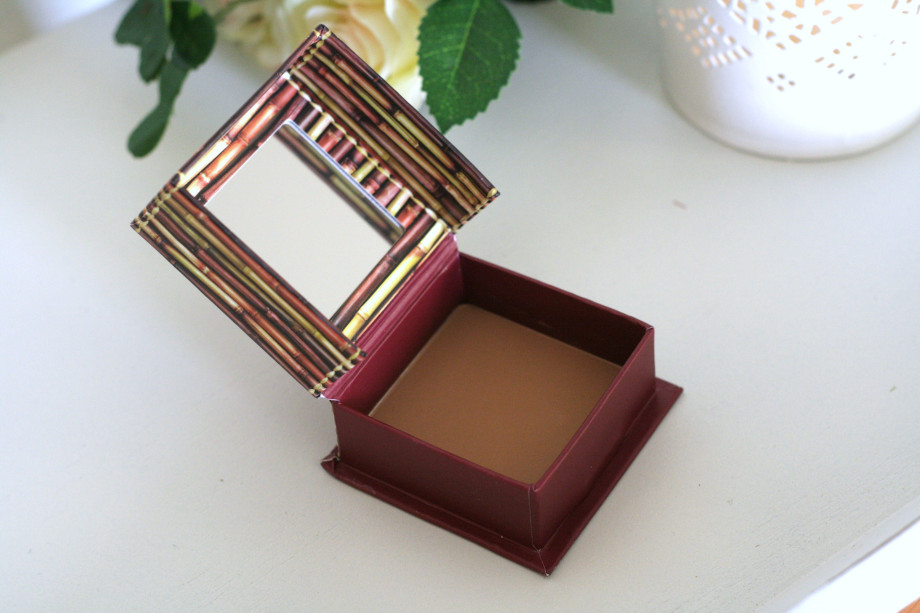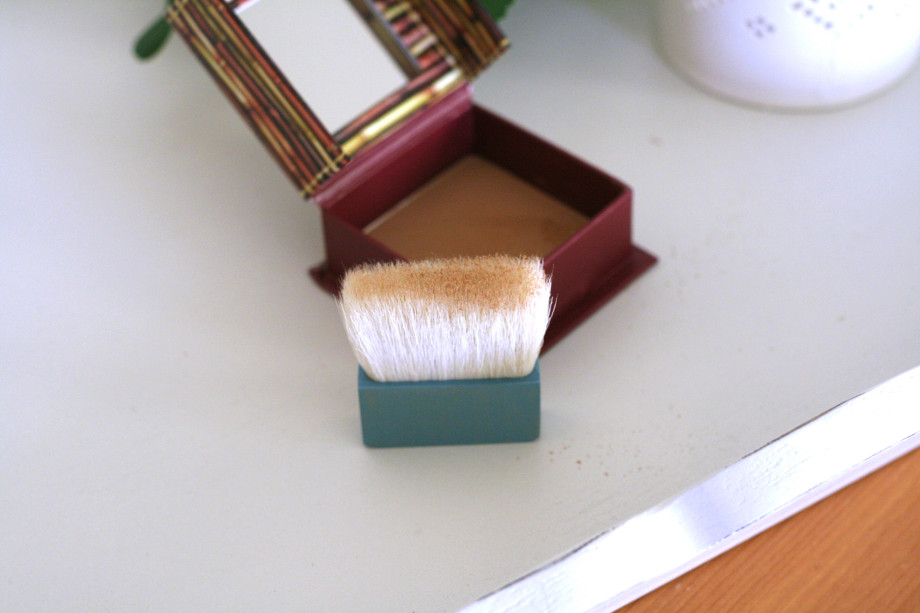 For your money, you get a small square box containing 8g bronzing powder, a little mirror and a little brush. The packaging isn't anything special, especially by Benefit's standards, but it feels quite sturdy and is small enough you could take it out and about should you wish. The brush is bad and good in equal measures, I've seen most bloggers hate it and I understand why because the bristles are in no way soft or good for blending, but it's the perfect shape to apply a contour line (so long as you plan on using a contour or stippling brush to blend after!) so actually, I am glad they've included it.
The powder itself is soft and silky, and you barely need to touch it to pick up pigment on your brush. If powders had super models, this would be it. The colour, unlike almost every bronzer everywhere, is matte which is why it has gained its reputation as the perfect contour – shadows don't shimmer, therefore shimmery bronzers can't contour. It's a strange colour, and I don't think I've captured it quite perfectly as the lighting in my house is pants (and nobody got me the photography bulb I wanted for Christmas, sad times), but it's kind of a dusky taupe brown. It's not even remotely orange, thank god, and although I haven't used it as a bronzer I can tell it would give that perfect sun kissed look. It's easily blended, and the colour can be built up nicely for different shades. It is, quite honestly, a little gem, and I think if you do contour or bronze it is a good investment.
Despite loving this, I've not been convinced to contour on a daily basis, I just really can't be bothered. Sleep is more precious to me than cheekbones, sorry. But for meals, weekends and evenings out I've been getting it out to play and really enjoying my new chiselled look (HA, not really).
Have you tried Hoola? Or have you got another fave?
You can pick it up from Feel Unique here where it's on sale for a crazily low (not) price of £21.10. Or you could go to Boots, most stores have a Benefit counter.