Well, first things first I guess, welcome to 2015! Hopefully this will be your (and mine!) best year yet. I actually bought this palette in a last minute bid to get a blue eyeshadow so I could recreate the 90s look for my Baby Spice costume at a fancy dress Christmas party I went to. The dress code was 'fancy dress or dress fancy' and aside from the people I went with, there was only TWO people dressed up. Everyone else was in their LBD dresses, looking boring and monochrome. What a bunch of Grinch's.
Anyway, I had a mad dash to Superdrug to find blue eyeshadow, and there were only two palettes that had the right kind of shade. One was Makeup Revolution I think, but the palette was full of bright and not necessarily nice colours that I would never eve wear, whereas this Makeup Academy Winter Frost Matte Collection palette had 10 shades, of which the only one I'd be too unsure to wear about is the baby blue I needed for the party. It's like it was meant to be!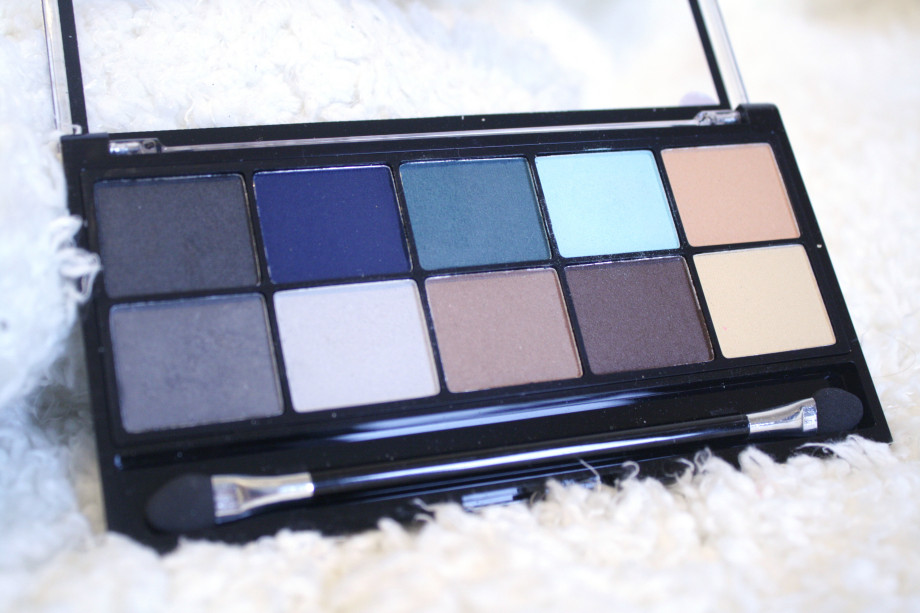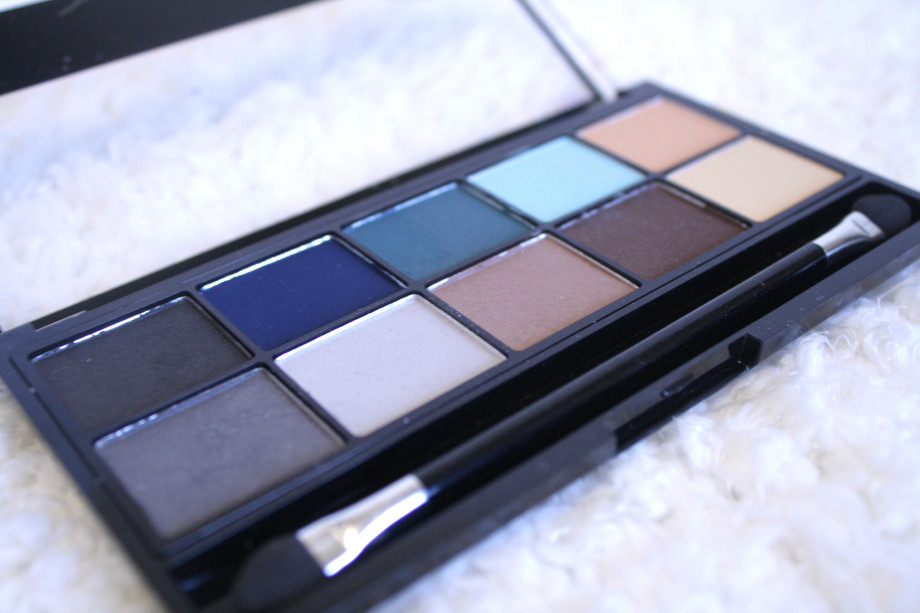 The packaging for this does not exactly scream high end, but is surprisingly sturdy which is good as I drop things, a lot. In fact, in the past week I have dropped my phone 1) in the toilet and 2) on the road. It's working, but a little cracked. There are 12 shades: (from left to right) smoke, midnight, aqua, azure, caramel, slate, dove grey, china, truffle and sand. Smoke, midnight, slate and dove grey would make a perfect dark smokey eye, whereas caramel, sand, truffle and china would all create a more natural day time look. All of the shades are matte, which is a winner for me as I am just so not a shimmery eye shadow kinda girl. I would say, considering it's a 'Winter Frost' palette, the browns are very warm shades but it does mean the palette is a bit more diverse I guess!
The pigment of these are okay, not crazily pigmented but easy enough to build up for a good colour. They're a very smooth texture, I don't know what this term "buttery" means when talking about eyeshadow, as eyeshadows aren't greasy… But I would say these shadows do hold their own. Not as smooth to apply as my Naked Basics 2 palette, but for £4 I have no complaints. There's no fall out, they're easily blended and I wore them out without an eye primer and they lasted all night. Although when I woke up with my makeup on, they had creased so… I guess they're not overnighters ha! The application sponges are, quite frankly, crap so I would suggest picking up some brushes. I use Eco Tools, and can't recommend them enough for affordable quality.
If you're looking for affordable matte shades, I definitely think these are a good purchase. As with all MUA, you can grab it from Superdrug.
Have you tried any palettes from Makeup Academy?