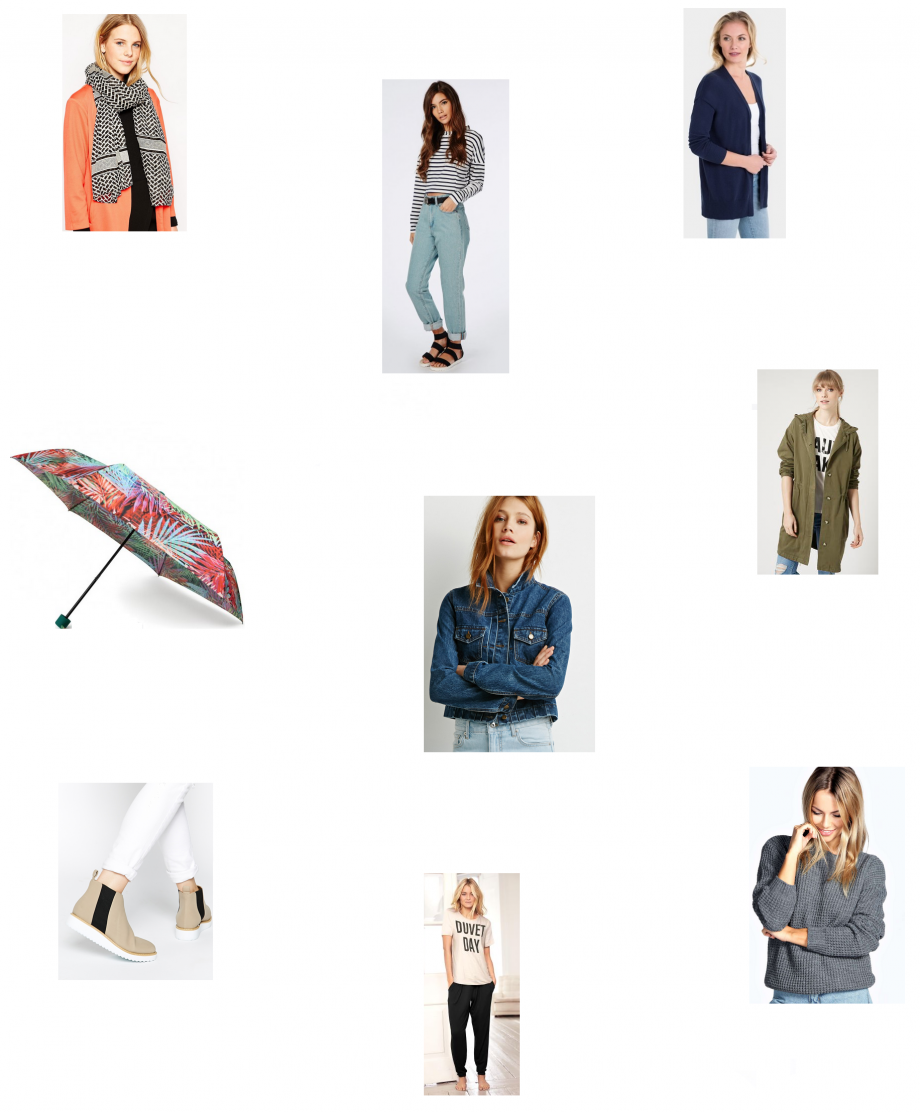 scarf / mom jeans / long cardigan*
jungle umbrella / denim jacket / oversized parka
chelsea boots / pyjamas / oversized jumper
Thanks to Timehop, I know that this time last year I was in shorts having a barbecue.
There's no bloody chance of that at the moment this year, it's freezing! One minute it's kind of warm and really sunny, the next it's cold, windy and sometimes even raining. I want to break out my summer stuff but I'm also scared to put away my winter stuff in case we get a relapse of snow or whatever fun old Britain has planned for us. Layering helps the situation and I've been layering religiously to try and keep a hand on the temperature situation but really, I just need a whole new wardrobe to deal with this in-between zone. Sadly I have no money for this new wardrobe, but that didn't stop me from window shopping and coming up with this wish list!
My favourite out of all these has to be the pyjamas from Next! I love staying in my PJs all day so they're highly accurate, plus they look perfect for the up and down weather we're having. I also really like the chelsea boots, they're the perfect mix of casual-smart.
Have you been lusting after anything recently?