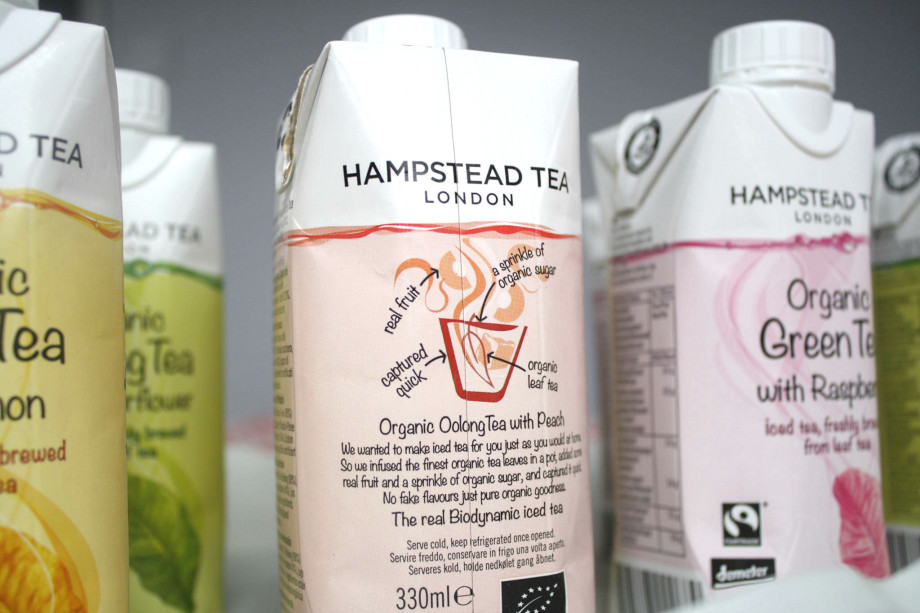 I don't like fizzy drinks. Squash, on the other hand; I go through mountains of it. It's so refreshing and quenching and just much nicer than water. I tend to stick to the low calorie ones because you know, calories, which means I avoid nice drinks like iced tea because of the sugar content and liquid calories. I didn't even know 'healthy' iced tea existed until Hampstead London got in touch and offered me a couple of flavours from their new iced tea* range.
I thought that we'd have a summer where I could sit in my garden and sip iced tea eloquently but Leeds is not having any of this sunshine malarkey so I've been drinking it snuggled on my new dusty pink sofa in a big fluffy dressing gown. Disappointing whether aside, I can't believe how nice these teas are! The three flavours I have are Green Tea and Lemon, Green Tea and Raspberry, and Oolong Tea and Peach. I do like herbal teas but wasn't sure how they'd translate to their iced counterparts but man, these are actually beautiful.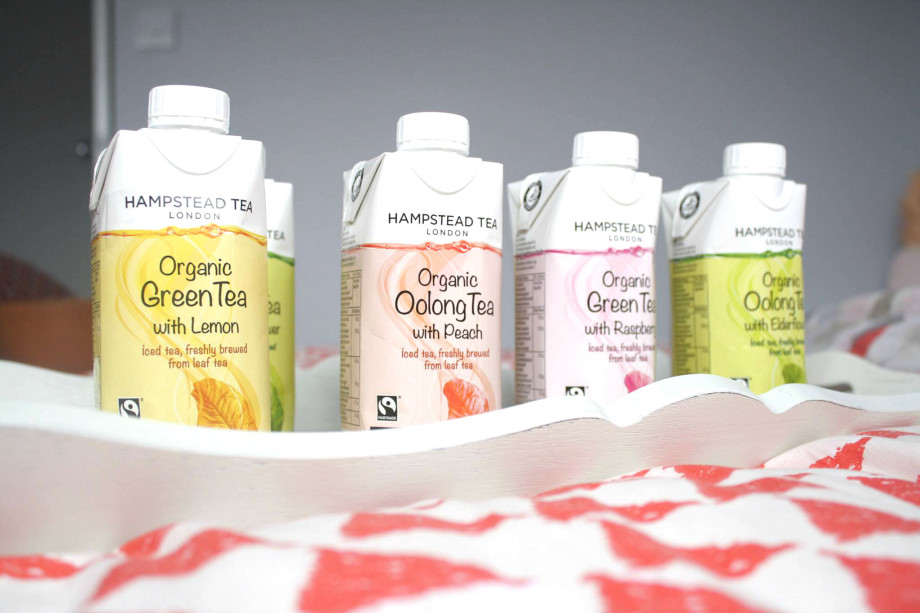 Unlike traditional iced tea (I'm looking at you, Lipton), these don't leave your mouth feeling fuzzy and sore from sugar overload. They're light, refreshing and moreish. The Peach flavour tastes exactly like peach and apricot flavoured yoghurt, even almost down to the creaminess. The Raspberry is actually the epitome of what a summer drink is, and the Lemon, which I was most worried about, is actually zingy and refreshing. I took some in for me and my friend at work and we were both ooh-ing over how nice, healthy and Instagrammable they are.
Each bottle (carton?) has under 70 calories, is made from organic ingredients and contain no artificial flavours. My only criticism is that 330ml isn't enough. At £1.69 each, they're not the cheapest drink to walk the planet but they are worth splashing out on if you need some tasty hydration, or if you fancy pretending your post. I'm not sure what to do with the ones I have left; I could drink them as they are, but I would love to try making ice lollies with them as I think it would be a) a taste sensation b) pretty cool to have iced tea ice-d lollies.
You can see and buy the full range here.
Have you tried anything like this?