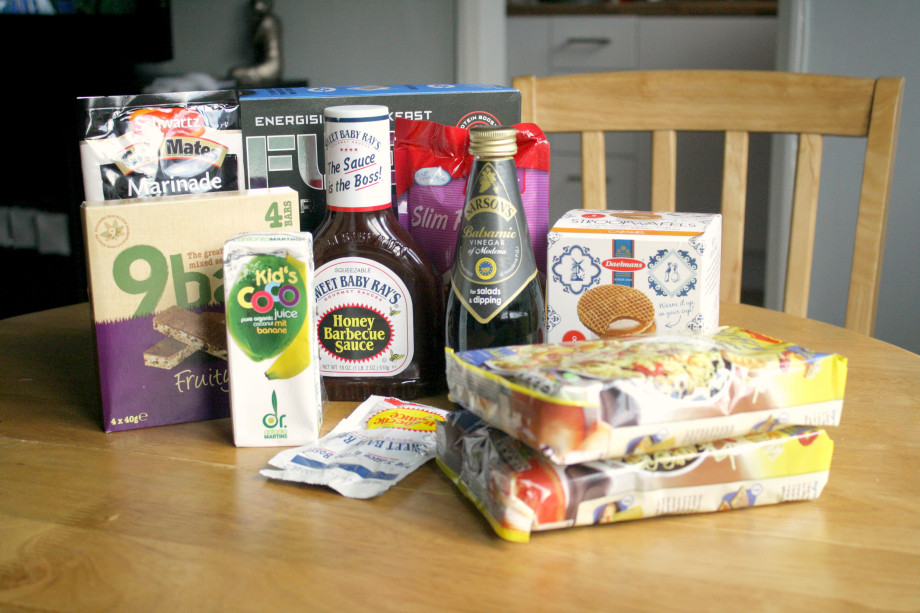 Nope, your eyes do not deceive you. This does say May, and it is June. It's been a very busy few weeks (two holidays and a birthday, say whaaat?) and, in my defence, Degustabox* doesn't get delivered until around the 20th-25th so really… I'm practically on time.
This month's Degustabox didn't have a strict theme as such like some do but there is a definite 'summer is coming' thing going on. At first glance, it seems like there is less going on in this month's box but you actual products sent are of a higher price than usual on average so it's a great box to try out things you might not try normally!
Sweet Baby Ray's Honey Barbecue Sauce (£2.99)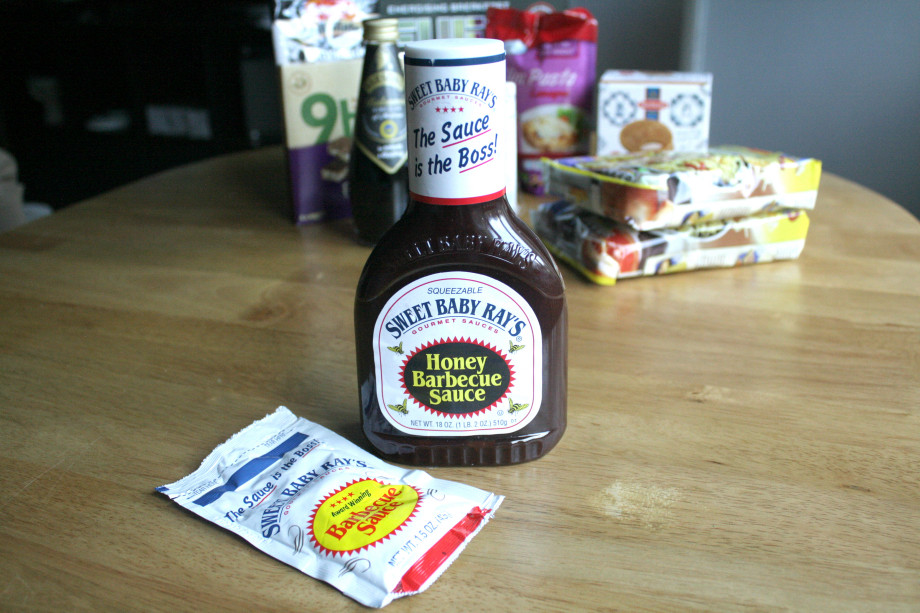 Scott and me actually stole a bottle of this from his mum's but it was out of date so getting this was a pleasant surprise! It can be used for marinating, dipping, cooking and smothering and is perfect for all the upcoming barbecues. We also got a little sachet of the normal barbecue sauce to try out!
Schwartz Marinade in a Bag (£2.19)
I've never actually seen these around but it looks like a much easier way of marinating food than a DIY job. There are six flavours including Honey & Soy, Spicy BBQ, Red Wine & Garlic, Brazilian BBQ, Teriyaki and Korean BBQ – all of which sound delicious and versatile enough for a dinner party with friends or a TV dinner for one.
Maggi So Stir Fry Noodles (2 x £1.49)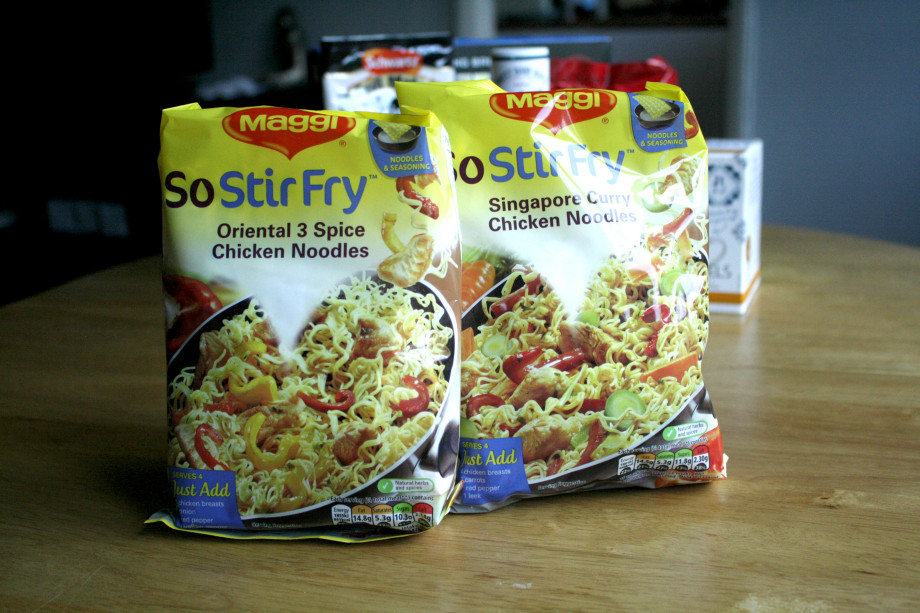 Again, I've never seen these but they're pretty cool. You chop up the meat/ vegetables you want, add water with the seasoning sachet and then the noodles for a one pot noodle dinner. This is one of the only packaged meal I have ever seen which suggests to put in vegetables like peppers and leeks; normally sauces or noodles just suggest meat, whereas with these packs if you put in all the recommended ingredients you get two of your five a day. Go Maggie!
9 Bar Fruity (£2.00)
Cereal bars are admittedly not the healthiest of snacks but as far as things go, these sound lovely and jam packed with nutrients. Sunflower seeds, sesame seeds and pumpkin seeds for essential fats; dried apricots and dates for a sweet hit, and carob (basically a caffeine free chocolate from what I've gathered off the web). Yum-my.
Daelmans Stroopwaffels (£2.00)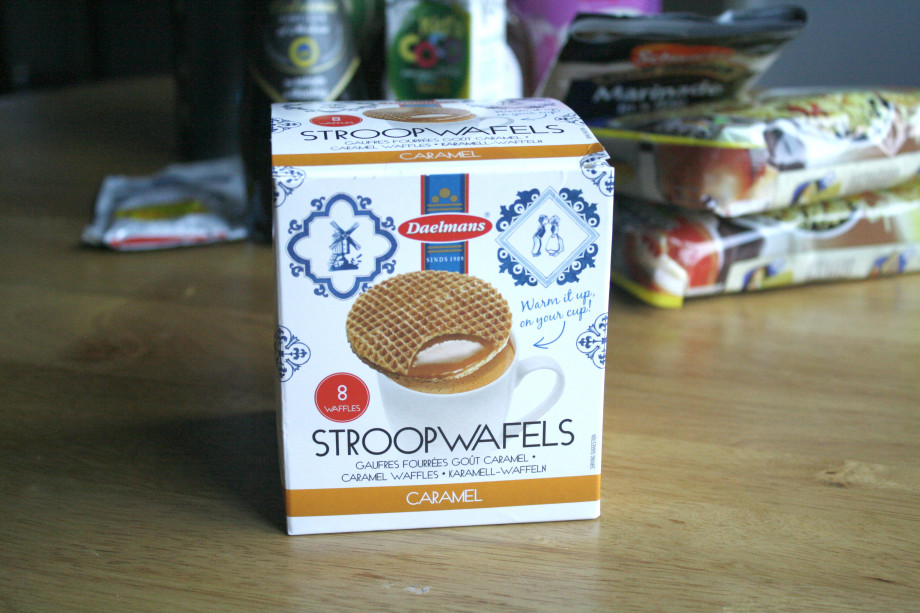 Surprise surprise, when Scott saw these his eyes lit up. Turns out he has a Dutch friend who introduced these to him and he lurves them. I can see why though; sweet, caramel flavoured waffles which can be eaten cold or hot. I think the front is a bit deceiving as the caramel filling definitely is not as liquid as this but I'd still definitely have one or two with a hot chocolate again.
Sarsons balsamic vinegar (£2.00)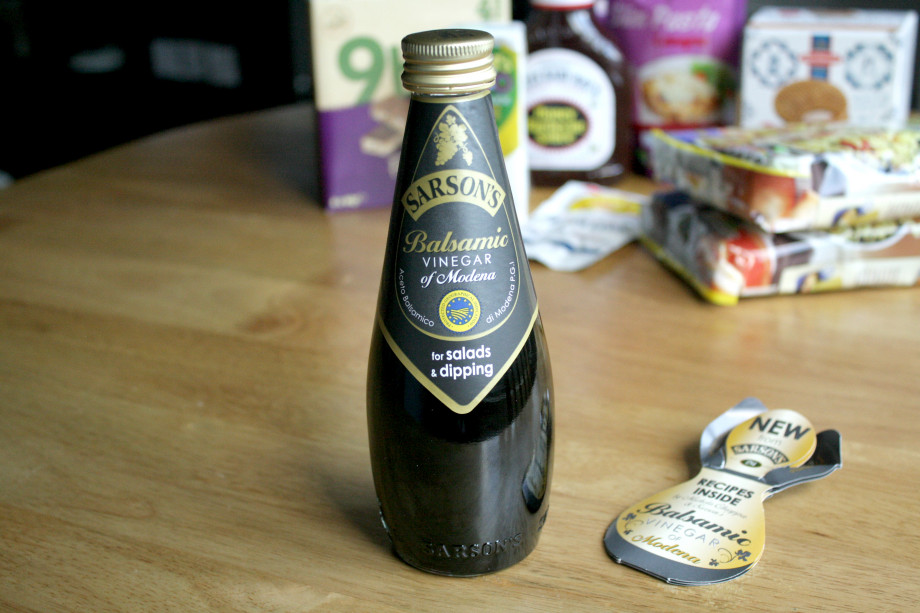 Now, in all honesty I can't say there is anything special about balsamic vinegar in general but I love that there is a little recipe label that comes with Sarongs; it even goes through how to make a pesto which is pretty awesome. I'll probably use this on my salads and in pasta sauces but if I do get creative with it you'll be the first to know.
Slim Pasta Lasagne Sheets (£2.49)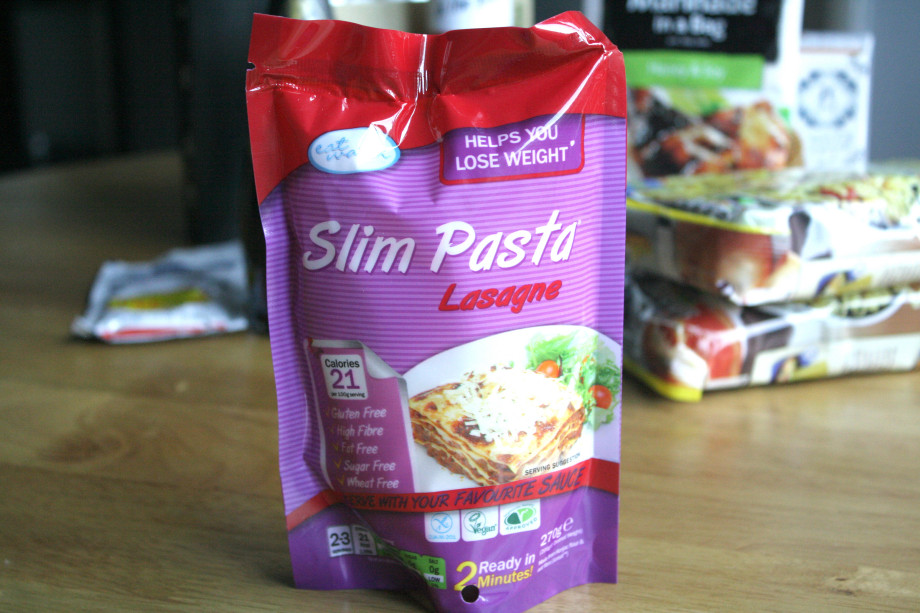 I've actually tried Slim Pasta before and it actually works as a low calorie pasta replacement really well. It's made with Konjac flour and oat fibre rather than weird unnatural ingredients. There is a weird fishy smell you need to wash off but once that's done, it's great. I didn't know they did lasagne sheets though! I've actually used these now and they work really well, however beware they do take longer to cook than normal lasagne sheets.
Green Coco Juice with Banana (£0.80)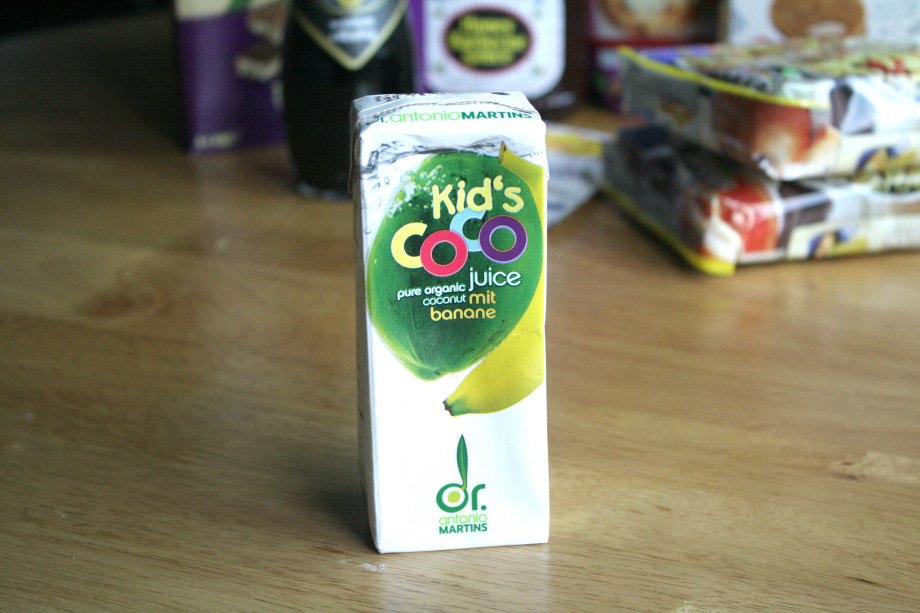 Everyone knows coconut water is the one; nature's nutritious sports drink. But it has a bit of a distinguished taste that not everyone likes so having fruit flavoured coconut juice is a great way of getting the benefits without the taste, especially for kids. Banana is full of potassium and coconut full of electrolytes so having one of these for after a workout would definitely help those tired muscles.
Fuel 10k Protibrick (£2.69)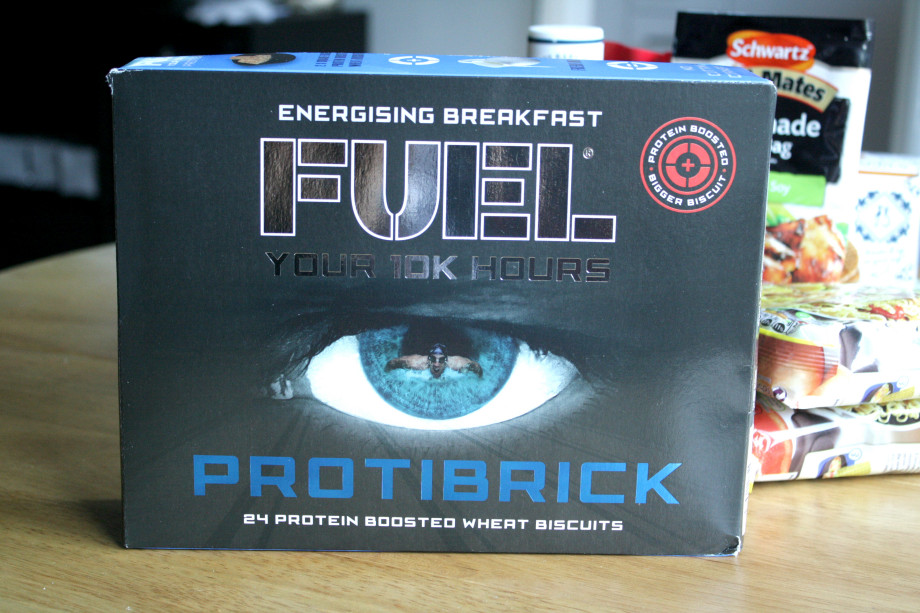 I LOVE the idea of these. Cereal does not fill me up for breakfast at all; it's all carbs and I'm all about protein. These protein filled wheat biscuits are also bigger than the forever shrinking Weetabix meaning you won't be starving by 10am.
If you fancy yourself a Degustabox, you can get it here for £12.99 including delivery! And if you're new, you can get £3 off your first order with my code CM2K1.
What would you like to try most from this box?