I don't know when I first tried halloumi, all I know is I've always liked 'squeaky' cheese. My love for halloumi went one step further volunteering at Lattitude Festival last year, when I tried a halloumi burger. It's such a salty, meaty cheese and it just makes the most amazing burger. I normally just griddle halloumi, throw it in a ciabatta with lettuce and sweet chilli sauce dolloped and top, which is delicious, but I decided to step it up a notch. I marinated the halloumi in sweet chilli sauce and added coconut-caramelised onions. Beautiful. And so quick to make too!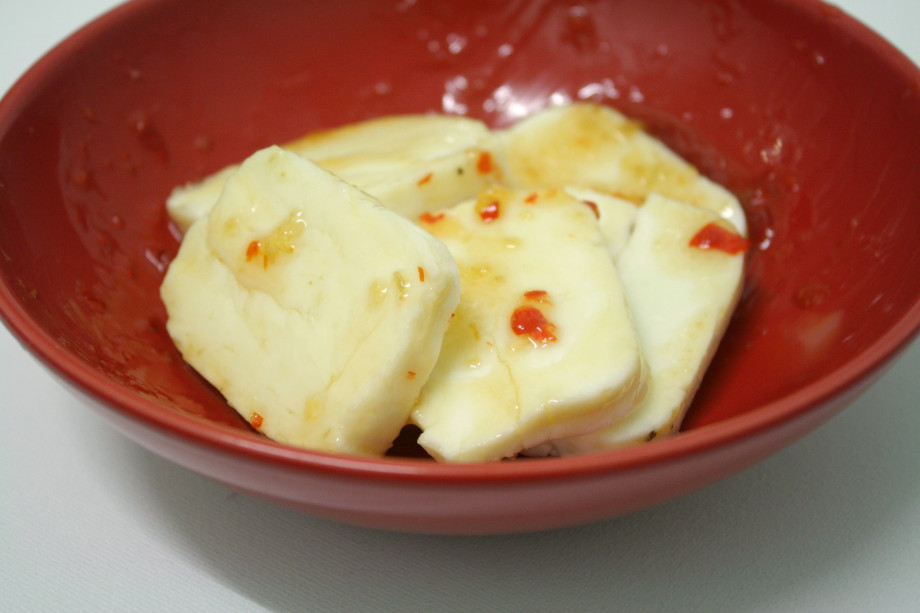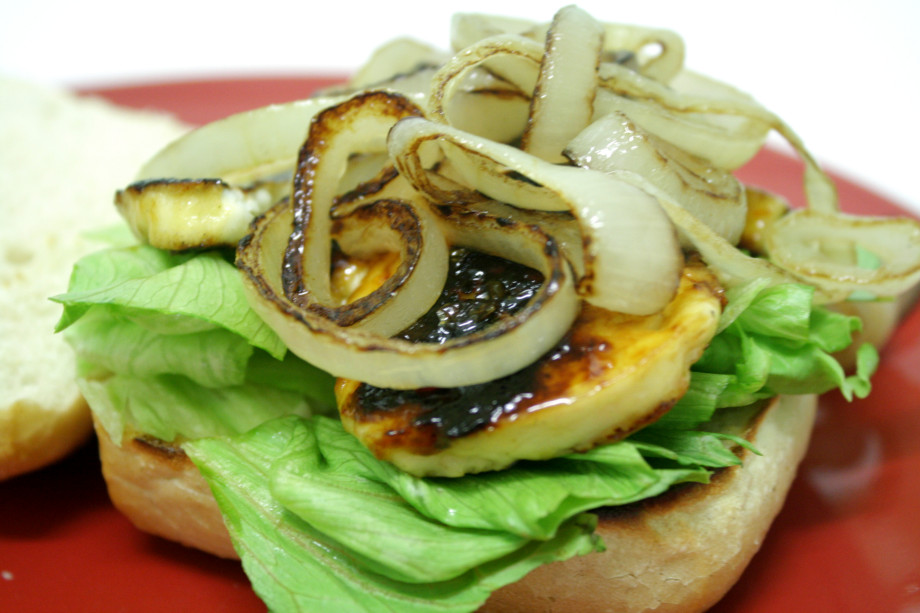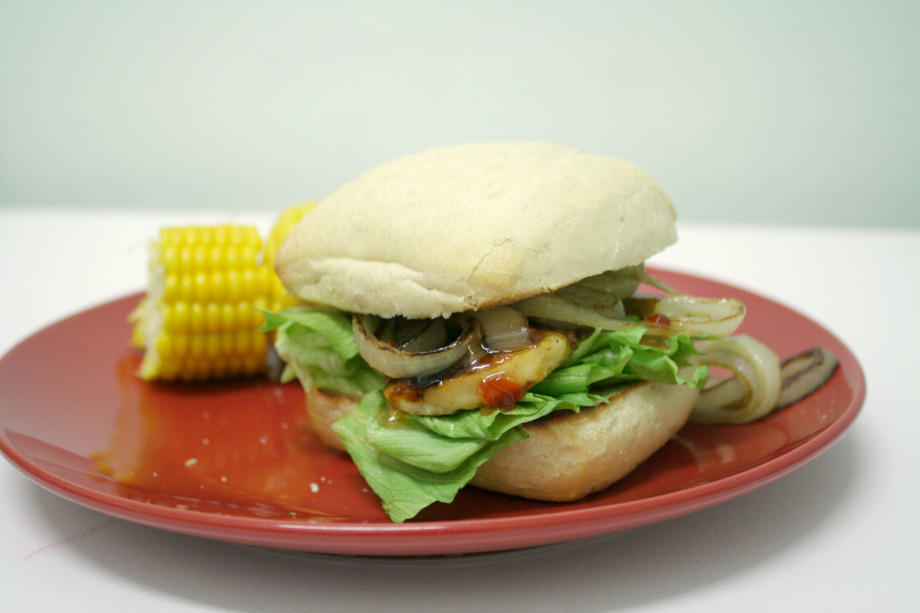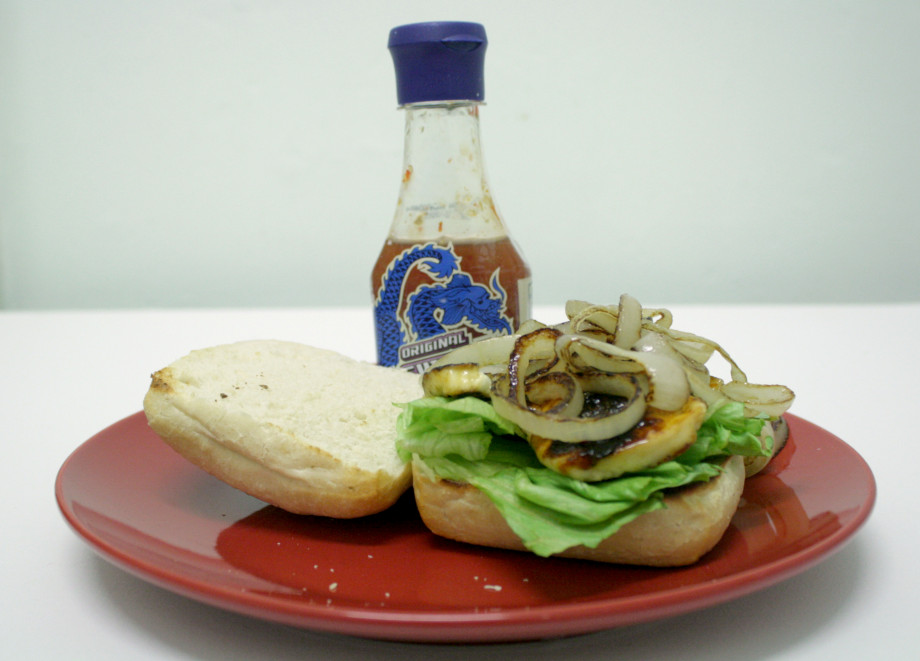 Ingredients (per person)
100g halloumi, sliced thickly
1 ciabatta roll
Two tablespoons sweet chilli sauce (I used the Blue Dragon sweet chilli sauce I got in this month's Degustabox)
1/2 onion
1 tablespoon coconut oil
Lettuce
Mayo
First up, put your sweet chilli in a bowl and add the halloumi pieces. While that's marinating, chop your onion into rings and break them apart.
Prepare your sandwich; lightly toast the ciabatta, slice your lettuce and assemble.
Heat the tablespoon of coconut oil in a hot pan, and add your onion rings. Fry them on heat, turning/ moving frequently; once they're soft and bendy, put them to one side out of the pan.
Place the halloumi in the pan and fry on one side for about a minute, before turning over. It will look a lot darker than when you're normally frying halloumi, which is because the sweet chilli sauce caramelises and burns quicker, leaving this smokey sweet taste.
Stack up your halloumi and onions, top with a splash of sweet chilli sauce and enjoy.
I know in terms of recipes, this is simple and easy, but that just means you have no excuse to enjoy this for yourself. I think it would make a gorgeous weekend lunch paired with homemade sweet potato wedges. It's also a great vegetarian option for any barbeques (ya know, when it's summer anyway!), although you in no way need to be vegetarian to eat it.
"Cheese is a kind of meat; a tasty, yellow beef" – Mighty Boosh
What food have you been making lately? Have you tried halloumi? How much do you love it, right!?
Don't forget to enter my Too Faced Giveaway!