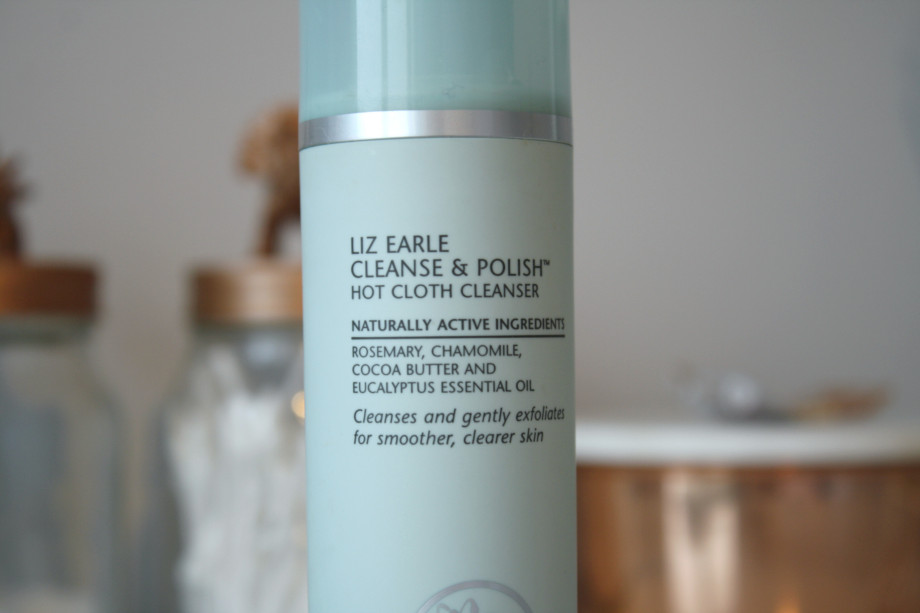 Back BB (Before Blog) I was a makeup wipe girl. Yup, and I still have my skin despite how awful it is for you *side eye emoji*. The deeper I delved into the blogosphere, the more I got into beauty and makeup and skincare, and the more I wanted to try cult products. Being on a constant budget, Liz Earle Hot Cloth Cleanser was something I wanted to try but didn't want to buy myself, so when my friend gave it to me for my birthday so I could try it and blog it, I was seriously grateful.
I've tried various hot cloth cleansers in the past now, and I get on well with them. My normal to combination skin benefits from the richness they provide while cleaning, rather than stripping away your skins moisture like foaming cleansers, and I find them great at removing stubborn makeup Рalthough the effect it has on my flannels and muslin cloths is pretty gross to say the least.
The Liz Earle cleanser comes in the most divine packaging; the pastel mint colour is dreamy and the muslin clothes are so much prettier than cheapo ones I've had in the past. They also feel much better quality, which helps to give your skin a better exfoliation I feel. The cleanser itself is a thick, rich cream which is dispensed by pump – definitely easier and cleaner to use than tubs or squeezy bottles! Two pumps tends to be enough to cover my face; I simply massage this into my skin and eyelashes, then soak the cloths in hot water, wring out and use to wipe off the makeup/cleanser gunk that comes off. I find skin makeup comes off easily in one go, but it can take two tries to completely get rid of eye makeup.
My skin can feel a bit claggy after using this; when this happens I give the cloth a rinse and repeat taking taking off any product. Normally this fixes it, and once I've used toner my skin definitely does feel clean and refreshed.
I've not had any problems since using this cleanser, and I do like it, but I've also not had any hallelujah moments with my skin or felt it is incredible. That being said, it's not actually as pricey as I would have thought for a high end brand Р£14 for 100ml which has lasted months and months, so while I won't be repurchasing for now, it's something I'd consider getting again. I'm making the switch to a cleansing milk as I've never tried them, but if I go back to hot cloth cleansers it's on my list of maybes.
If you want to try Liz Earle Hot Cloth Cleanser, you can get it here.