Erm, where has the summer gone? And I don't just mean the weather, but the actual summer months. It's actually September: there are just three months until Christmas. Oh em gee.
With time flying by at an alarming rate, I've managed to overload myself with Degustaboxes so today's post is featuring two: July's, and August's. I've not had any weekends free in months, and I've been trying to go to the gym on week days so my spare time has been minimal and blogging has taken a bit of a step back. I mean, I know I say this all the time but I just really am busy I guess! I keep waiting for a free month and then plans fall into place and all of a sudden, I'm back to no time to sleep let alone anything else! I've got to fit in Budapest, Amsterdam and Manchester plus loads of Christmas shopping before Christmas, where I'll get all but five minutes to chill before jetting off to New York! 2016 is looking blank so far, but you can bet it will turn out just as hectic as 2015. Don't get me wrong, as much as I like to complain about missed naps, I do genuinely love seeing friends and family, visiting different parts of the world (and the UK!). It's just trying to find that healthy balance.
July's Box
Weetabix On the Go Breakfast Drinks (2 x £1.49)
I'm actually one of those people who ALWAYS makes time for breakfast. I'd rather go makeup free and a little late than go without, as I am starving otherwise. For people who can't stomach food in the morning, these bottles contain the same amount of protein, fibre and energy as a bowl of Weetabix with milk, as well as vitamins and iron. It's pretty nifty as lots of on the go breakfast products are just pure sugar so at least with these you are getting an actual boost.
So Strawberry Lambrini (1 x £3.29)
Lambrini, fond (and not so fond) memories. I used to quite like cherry lambrini so, although I've not cracked this out yet, I can actually imagine it will be nice. Well done Lambrini for breaking the 15 year old on a field stereotype, we know you're better than that.
Newton's Appl Fizzics (1 x £1.20)
I love the name behind this! Anyone who watches Big Bang know's Newton is a physicist, so big shout to the branding. Unfortunately, I really hate apple juice so it's not something I would have! For those apple fans, it's actually a blend of apple juice and sparkling water (also not a fan) which means it has 40% less sugar than standard apple juice.
Good Oil Hemp Oil (1 x £4.49)
I've recently got into using cooking oils rather than low calorie sprays as they are keep you full longer and provide essential fats your body needs. I normally use coconut oil but am excited to try hemp oil for the first time ever. it has 25 times more omega 3 and 40% less saturated fat than olive oil, making it the bigger better cousin.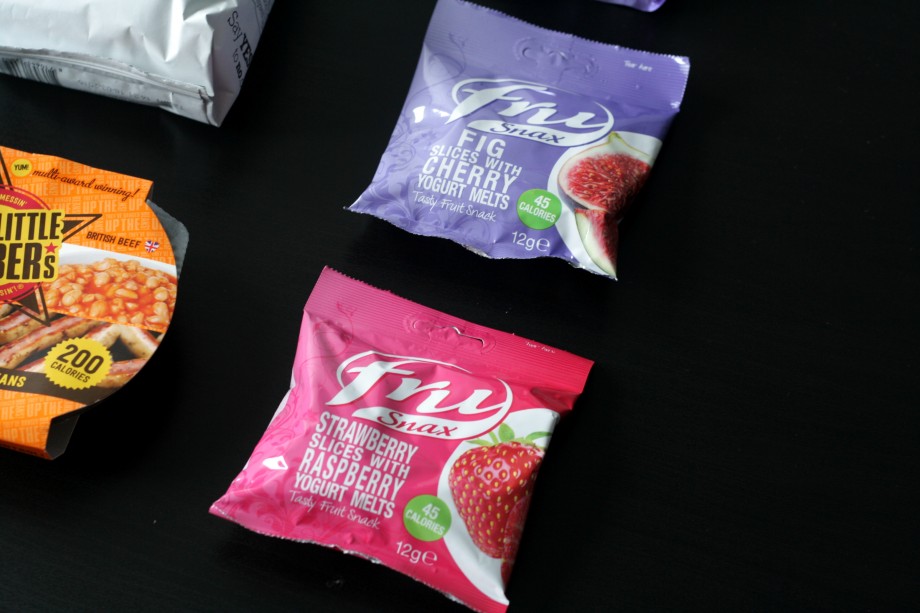 Fru Snax (2 x £1.25)
I've never heard of Fru Snax, but basically they freeze and evaporate bits of fruit and yoghurt and make a 50 calorie snack pack. These are quite strange actually, the yoghurt is almost powdery but tastes like yoghurt. Crazy. I quite like the strawberry flavoured ones, not such a fan of the figs.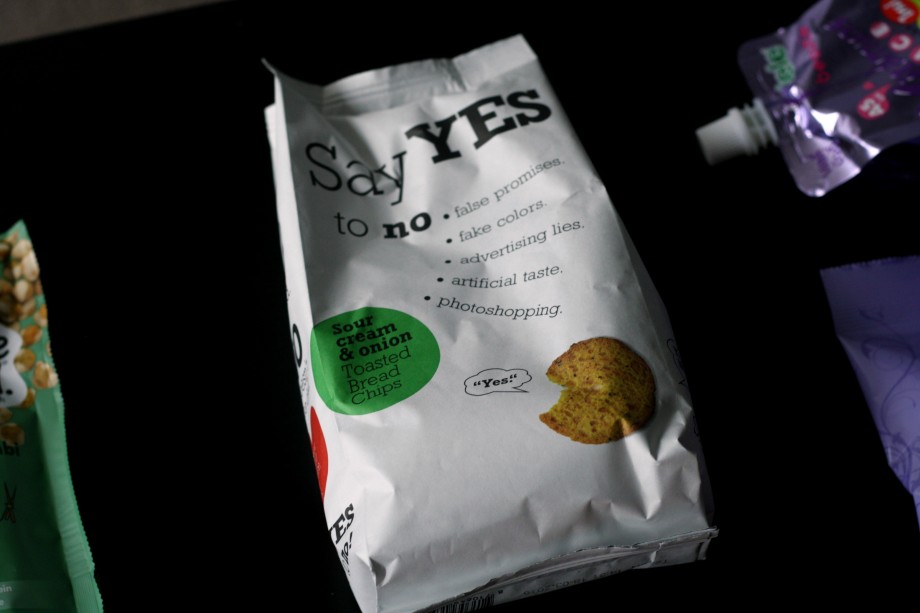 Say Yes to No Bread Crisps (1 x £1.49)
Let's be honest, crisps are okay. Pitta chips, even better. Bread chips? Amazing. You can have these with dip, as bruschetta bases, croutons… The world is pretty much your culinary oyster with these. Say Yes to No as a brand makes products without artificial flavours and colours, and also use real photos for their products (some brands use models of food or half-cooked food as the real deal looks unappetizing).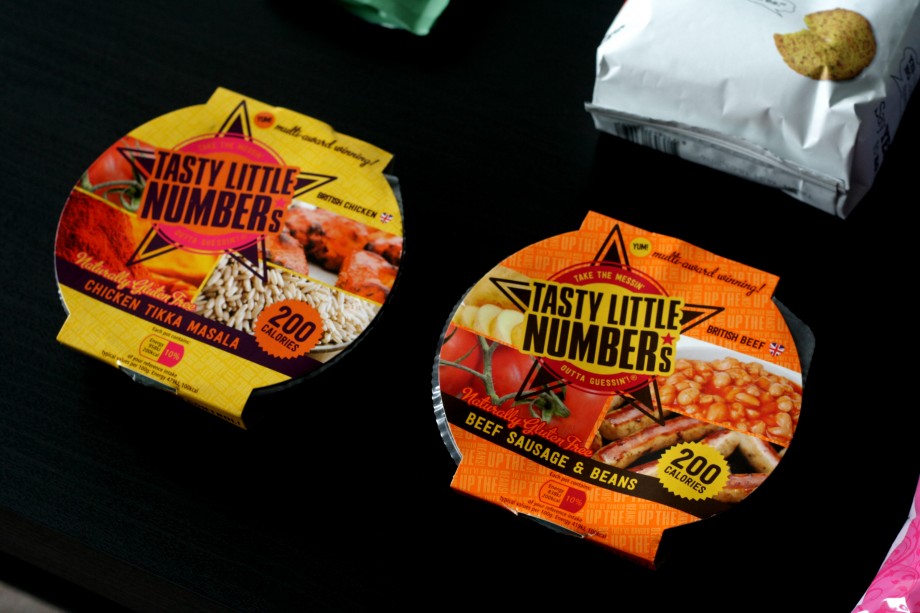 Tasty Little Numbers (2 x £3.49)
I'm not sure how I feel about these, as they don't need to be kept in the fridge which makes me feel a little nvfje. The concept is good, they're essentially small portions totaling up to 200 calories which are ideal to have with veg or salad for a more filling meal, but as someone who will only eat ready meals if they're from M&S (because I am a big fat snob), it's not one for me!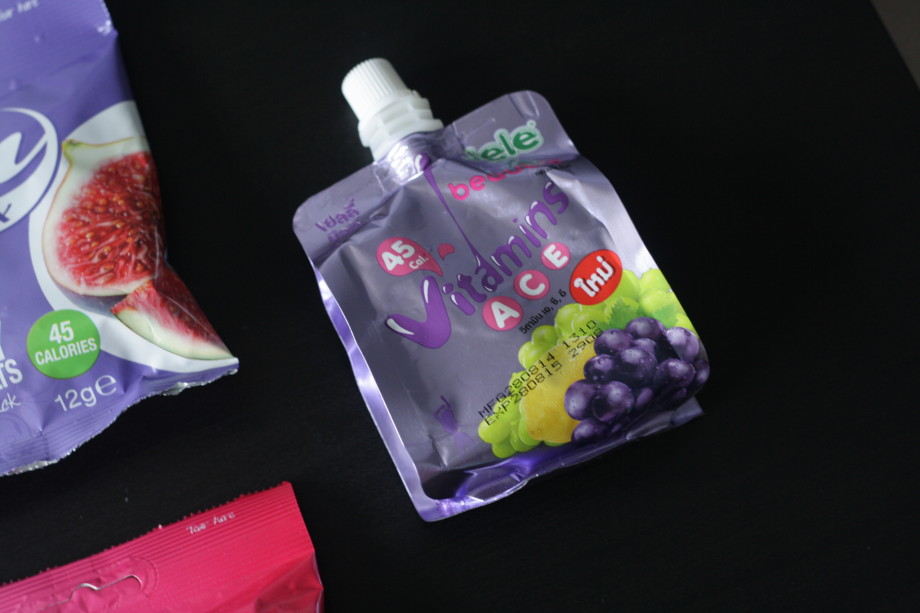 Beautie Jele
So this is like a grape flavoured jelly drink, it's a nice flavour but strange texture. I feel like it would be really good for children, especially with the added vitamins.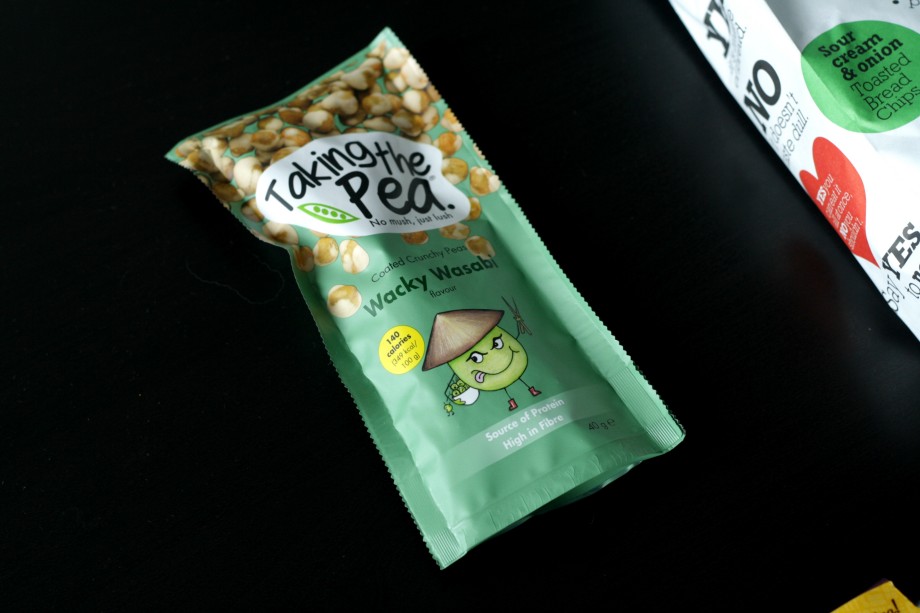 Taking the Pea Wasabi (1 x £1.50)
My eyes lit up when I saw these as I love wasabi. When we were in Paris, we went to the cutest Vietnamese place and had wasabi crisp starters and they were just delicious. Taking the Pea is the UK's first range of flavoured peas: their coated peas contain more protein than crisps, less fat than nuts and are high in fibre. Winners all around!
My overall thoughts? it's not one of my favourite boxes but that's due to personal preferences. I can see how it would be quite good for snacky people and there's a good range of brands and products so overall, not too bad!
The August box!
So basically, I died a little inside when I saw this box as it was full of delicious and unhealthy foods. I'm going to be sharing out all of these delights at work so I don't accidentally eat every single last piece of unhealthy goodness.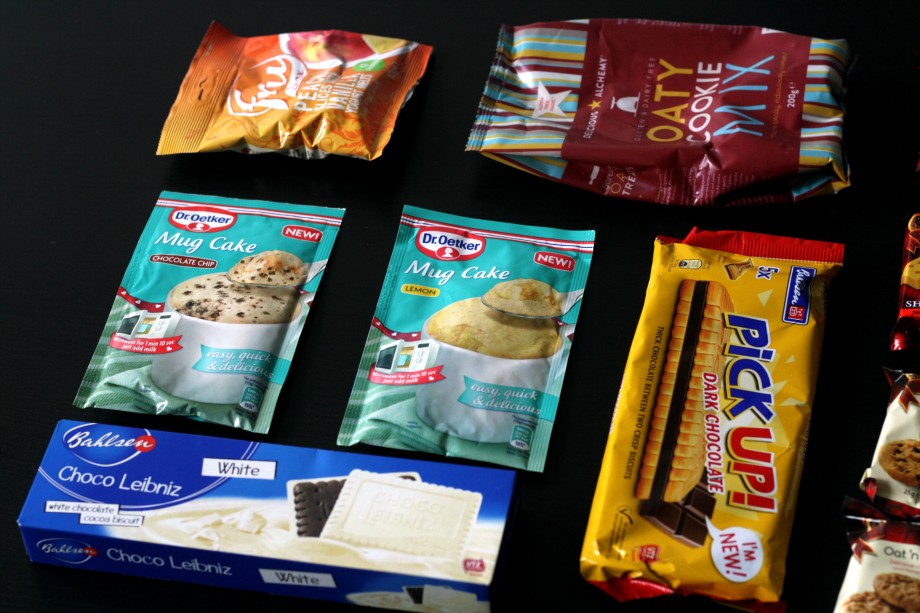 Dr. Oetker Mug Cakes (3 x £2.37)
Okay, first off these are ridiculously overpriced for what they are. BUT, I still love them. Dr. Oetker has featured in a few Degustaboxes and they always seem to capitalise on trends, as well as produce classic baking products. Considering how hard mug cakes are too perfect, I can't wait to try these and see how they turn out.
Bahlsen PICK UP! Dark Chocolate (1 x £3.84)
I've had these before (pretty sure there have been other flavours in past Degustaboxes) and they are so delicious! Crunchy butter biscuits sandwiched together, in this case with dark chocolate cream. The dark chocolate and butter biscuit go really well together, and I'm not a huge fan of dark chocolate.
Bahlsen Choco Leibniz White (1 x £3.48)
We've definitely had Choco Leibniz in Degustabox before, and honestly they are soo delicious! I've not yet opened these as once they're open, they'll be gone, but I love the other flavours and love white chocolate so I already know I'll love these.
Fru Snax (1 x £1.25)
The peach flavoured is nicer than the figs, less nice the strawberries in my opinion! These aren't the official products of this month's Degustabox, but an added extra from last month's.
Delicious Alchemy Oaty Cookie Mix (1 x £1.99)
How fabulous is this? Even if this cookie mix wasn't gluten free, it would still be amazing in my eyes as it only needs 75g of butter and 30ml water to create 10 cookies!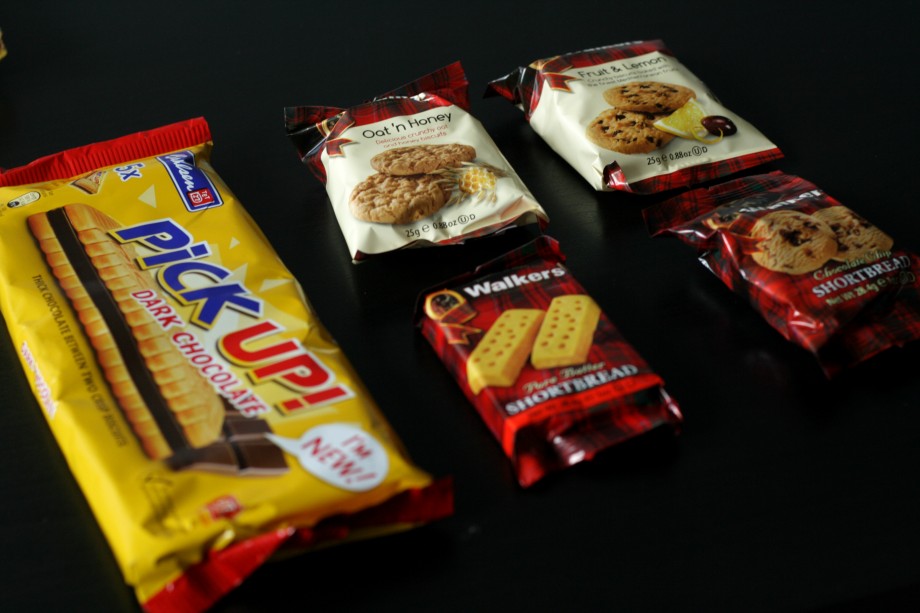 Walkers Shortbread and Biscuits (4 x £2)
Mmm, buttery shortbread. I've had Walker's biscuits before and they are gorgeous, the shortbread manages to taste fresh despite being packaged up so yeah, definitely happy to see a few different flavours in this box!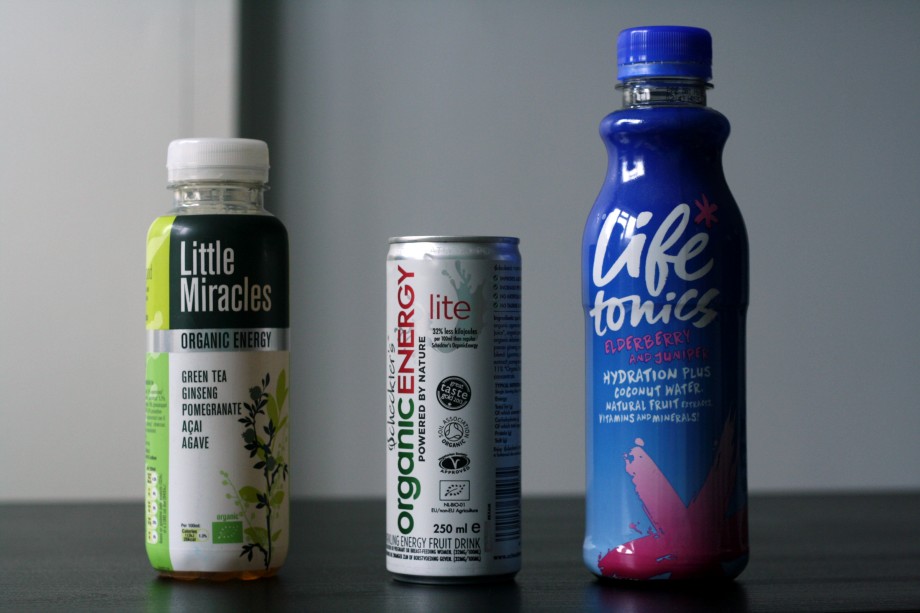 Life Tonics (1 x £1.49)
I've actually had the pleasure of trying these before, where I made ice lollies with them. Life Tonics Coconut Water is flavourites with natural fruit extracts and are a nice step up from the somewhat grim tasting plain coconut water.
Little Miracles & Organic Energy
Both of these were just added extras from past boxes. The Little Miracles are really nice, especially on a hangover!
Williamson Tea Ginger Grove (1 x £4.00)
Another steep price here, but posh flavoured teas do tend to be! Williamson Tea is grown in pesticide free farms, which is directly owned by Williamson Tea. The Ginger Grove is mixed with real pieces of ginger, and honestly it smells like ginger biscuits. I've taken them to work to try when everyone cracks out the real ginger biscuits and tea. Low carb healthy version hell yeah!
Barilla Penne Rigate (1 x £1.50)
Penna is legit my favourite pasta shape, and I've been in numerous arguments about how it tastes better than other every day shapes. Tagliatelle and sorts are not classed as everyday pasta, FYI. I still have loads of pasta in my cupboard to eat, so it might take me a while to get around to opening Barilla but I am sure it will be nicer than the Asda's own I have.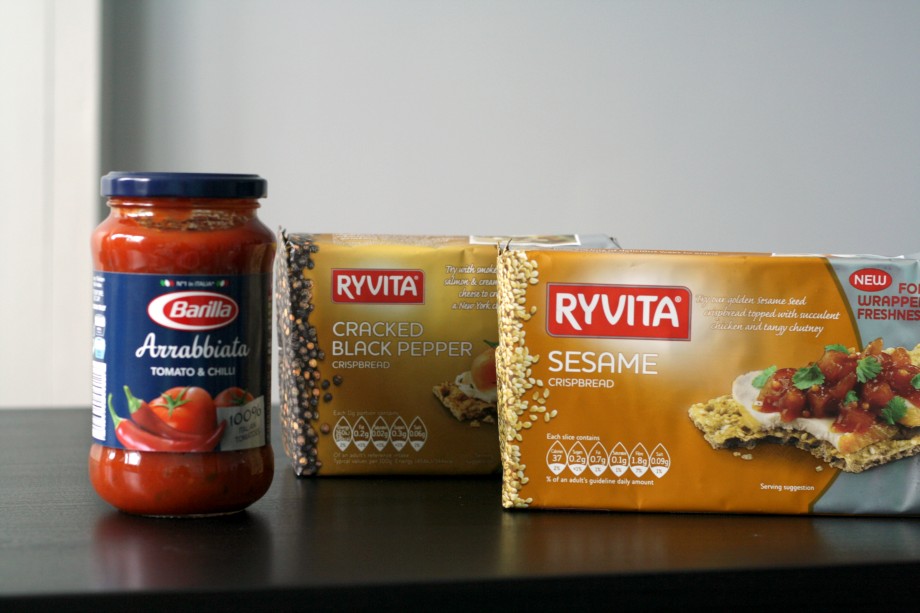 Barilla Arriabata Sauce (1 x £2.00)
I am quite good at making my own tomato sauce for pasta but those days when you get home and can not be bothered, jars are 100% the way to go. Arriabata is a spicy tomato sauce, making it less boring than generic every day sauce, and Barilla do not use added preservatives which makes the jar that little bit less guilty.
Ryvita (2 x £2.88)
Another long standing partner of Degustabox, Ryvita never fail to amaze me with their new flavours. In this box there is cracked black pepper crispbread and sesame crispbread. I used to hate crispbreads when I was younger, I was all like erm but there's toast in the world??? But now I can appreciate a good crisp bread topped with avocado and salmon, or cheese and chutney, or basically any topping in the world for a satisfying crunchy snack.
August's box has defintely been a winner in my eyes, aside from the sheer amount of calories within one box!
If you fancy trying out Degustabox for yourself (and I seriously recommend it), you can use my code to get £3 off your first box: CM2K1. You can check out their website here.