I was never a fan of blush until I got a few Sleek goodies with my Cosmopolitan subscription, including their famous blush in rose gold. I won't gush on about it too much (although you can find me original review here) but it is beautiful, and can be used really as both a highlighter and blush combo. After my holiday, my skin was a little too dark for the rose gold blush, it just didn't look as flawless as before so I decided to move on for summer, and return to it in winter again.
As this happened, my boyfriend decided to be nice (it happens occasionally) and buy me a Company subscription, which happened to come with a few Seventeen products! The Seventeen shimmer block caught my eye instantly, with it's pretty colours ranging from soft shimmery champagne pink shimmering caramels and golden bronze. It's so pretty to look at! After using Sleek rose gold I quite like a bit of shimmer in a blush, as it really helps to brighten my complexion and make me all babyfaced.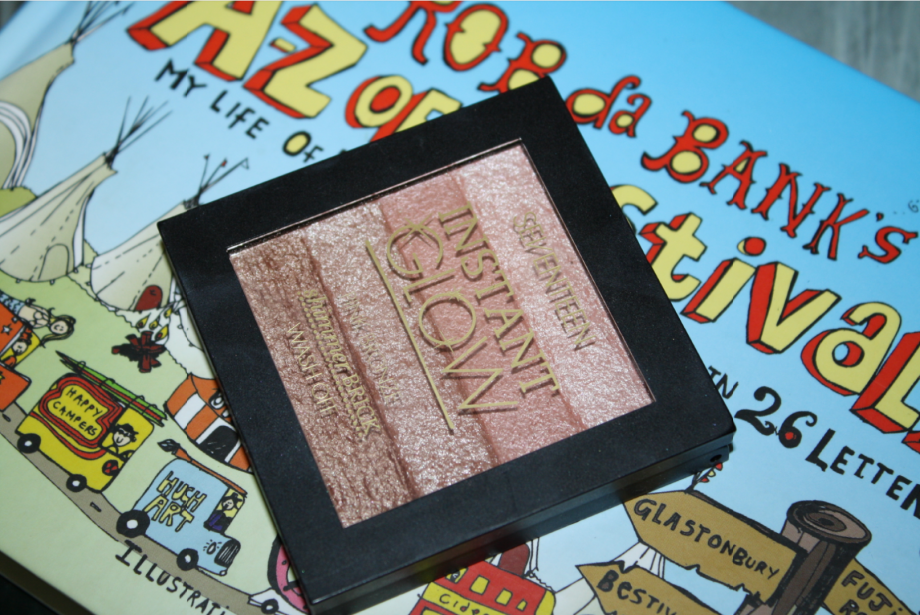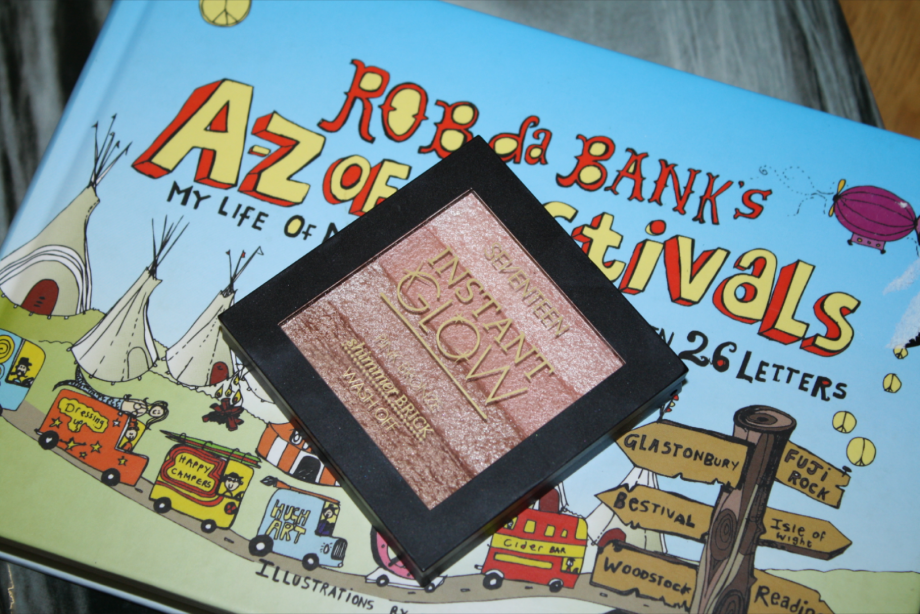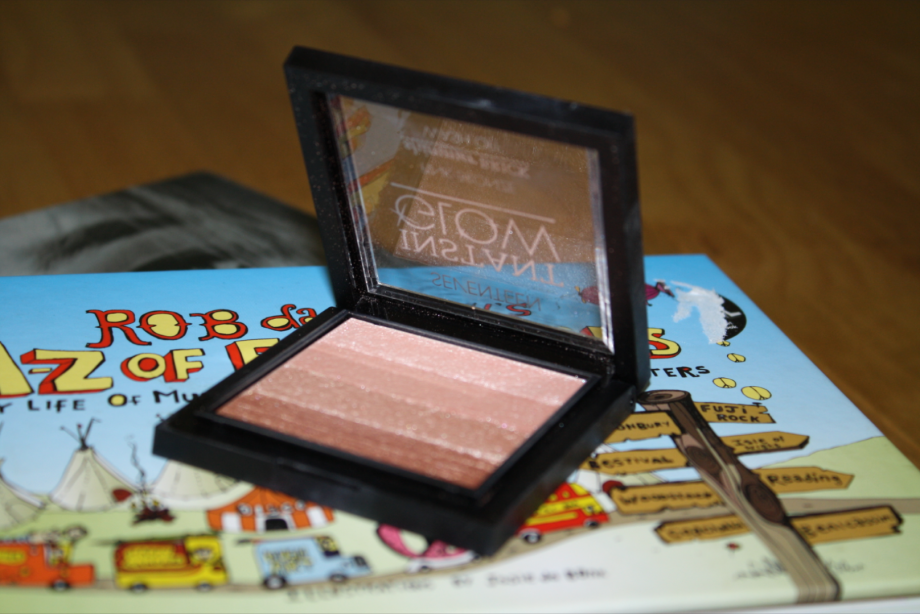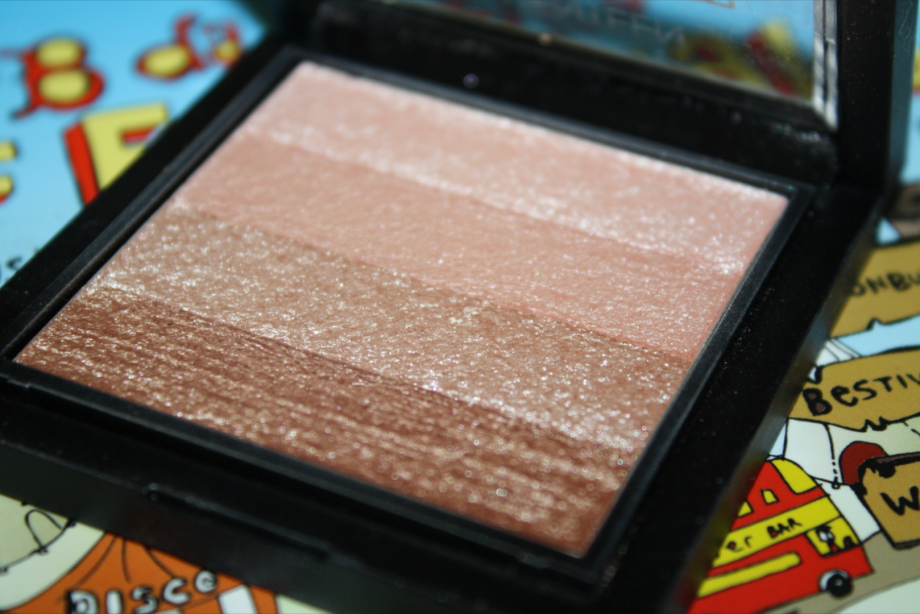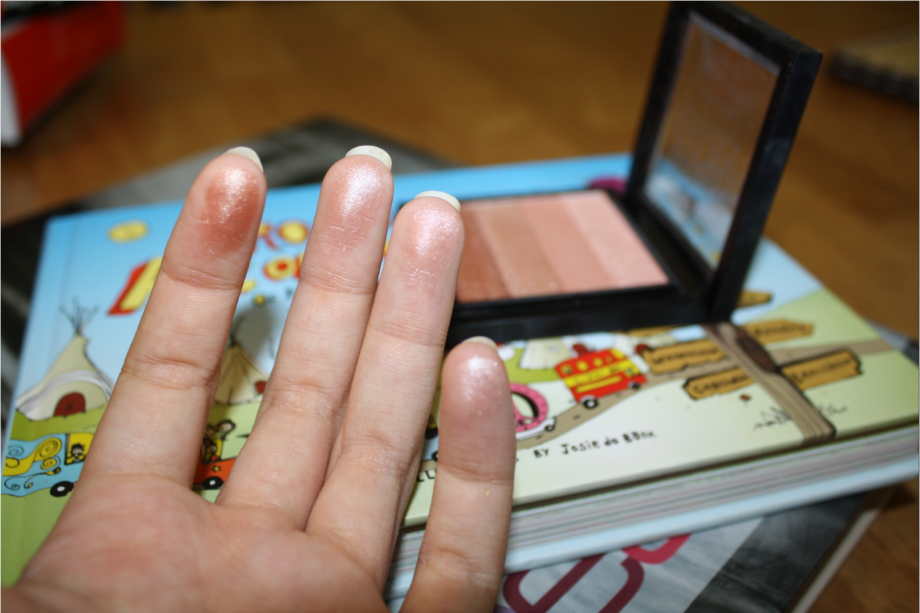 I use this by swirling my brush around the entire palette, and then sweeping it on my cheekbones, nose, and forehead. I wouldn't do this with just a blush but because of the bronze tones, this works to make it look like you've caught the sun while still brightening my skin! Talk about multi purpose. You can also use each stripe individually; the lightest shade would make a gorgeous highlighter, and you could stick to just one shade for a blush depending on whether you're a fan of pinks or bronzes. The pigment is quite light, but this makes it perfect for building layers. The shimmer is also not too in your face, again which is good as you don't want to be ridiculously sparkly.
I really love this shimmer block. It adds just the perfect summer glow to my skin, as well as brightening my complexion. I haven't had any problems with it disappearing from my face either.
Pros:
Works as a highlight, blush and bronzer
Long lasting
Cons:
None that I can think of!
I haven't had anything from Seventeen I haven't loved so far so kudos to the brand! What have you been using for blush this summer?