If you've seen my Glow Edit, you'll know I am a fan of highlighting blusher combos, I think they provide a healthy flush and don't give me that "omg I'm so embarrassed I'm blushing like a tomato" look traditional blushers give me, especially because I have a lot of hyperpigmentation on my cheeks so my skin looks redder than it should. YAY. I didn't mention this Smashbox Baked Fusion Soft Lights in the post as I hadn't actually got round to trying it, mainly because it was lost in the abyss that my room was at the time. I finally found it (or Scott did really but no need for details) and decided to give it a whirl.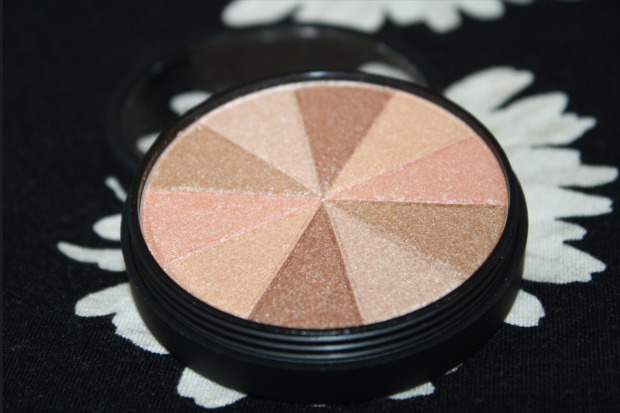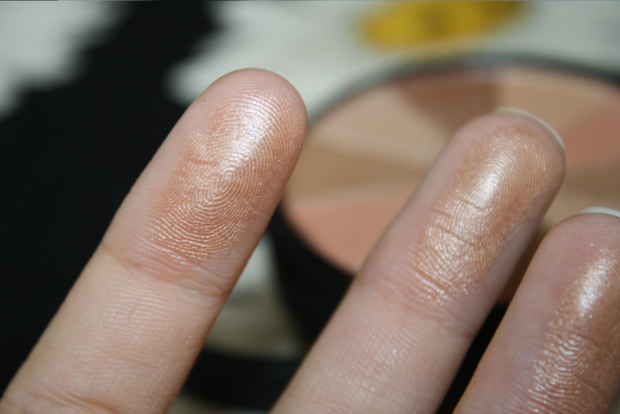 The blush is set out like a pizza, with each slice being a different shade (according to the website there is peach, soft gold, deep tan, champagne, bronze and the well known shade starbrust). There isn't really enough of each shade to use separately so to use, I just swirl my brush over the shades and sweep over my cheeks. The colour it gives is stunning, it's a soft golden glow, it's hard to describe but it is beautiful. The wear time is quite good, I put this on at 8am (ew) and it was still there when I finished work at 5pm, although it had slipped a little bit.
I would normally think of glowing skin as a summer thing but actually the colour this gives is perfect for autumn as it gives just enough of a healthy flush, without looking like you've actually caught the sun. It is quite pigmented, but because it's not got any traditional blush shades in it like pink or coral, it doesn't look too much on your skin.
As much as I love this, it's not something I'll be wearing daily. It's one of those things where, it's so beautiful that you want to save it for special occasions. Plus I prefer a teeny tiny bit of pink on my cheeks normally so I just look healthy, whereas this is a more knockout blush.
What do you think? And what are your favourite blushers? Let me know in the comments